Description
It's the most wonderful (& STRESSFUL!) time of the year!
The 2014 holidays are almost here! Ah, time for family, friends, turkeys, trees, candles, decorations, gifts, gift WRAPPING and...ohh, that's enough to make anyone's brain feel a little like a fruitcake.
But did you know there are ways you can fight back against holiday--and EVERYday!--stress in your life?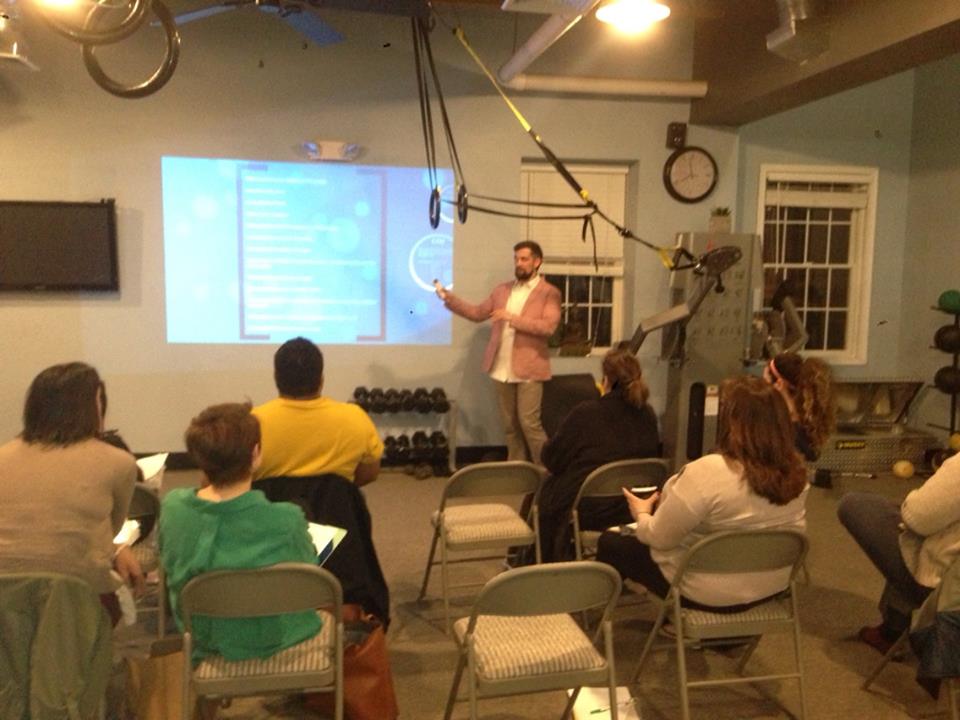 Whether an office worker or a homemaker, teacher or student, man or woman, we all experience stress and could benefit from learning how to make sure it works FOR us instead of AGAINST us.
And just in time for this year's holiday rush, join us as Healthy Living and Fitness Consultant Liam Springer presents a new perspective on stress that you may not have heard before.
The first seminar in his continuing series is called Managing Daily Stress which will introduce the topic of stress and its effect on the body by first defining what stress actually is and how stress can be used well.
Through his exploration of chronic stress syndrome he will share how increased resistance to stress through well-organized nutrition and physical activity can be the best preventative medicine against degenerative disease. You will also be able to participate in his questionnaire which helps assess and fine-tune your lifestyle and consider all aspects cumulative stress you may be taking into your body.
---
Liam has developed his Foundation for Healthy Living Workshop Series with the intention of empowering health and fitness-minded individuals to make more insightful, intelligent decisions about how they work their bodies to make their desired change in life.
Please get your tickets here to RSVP and read more about Liam and his extensive certifications & expertise at LiamSpringer.com
Organizer of Managing Daily Stress - Workshop Seminar
Liam Dougherty Springer is a Healthy Living & Fitness Consultant with a broad and detailed training background including: body mechanics, exercise, nutrition, and psycho-social wellbeing. Liam is a Certified Personal Trainer (CPT) and Corrective Exercise Specialist (CES) through PTA Global, and the National Academy of Sports Medicine (NASM). He is accredited as an exercise therapist and Certified Holistic Lifestyle Coach through the Corrective Holistic Exercise Kinesiology (CHEK) Institute in San Diego, CA, and is a C.H.E.K. Practitioner Level 2.
Mr. Springer has consulted with hundreds of clients in the U.S. and internationally & looks forward to sharing his expertise with you through personal consulting and his ongoing Foundation for Healthy Living Workshop Series.