Description
Join us for an interactive seminar with Dr. Mark Goldberg to learn about the need for well-integrated, multidisciplinary, pre-clinical and clinical development teams with complementary fields of expertise to improve the efficiency and likelihood of success of a drug development program. Participants will learn about the different steps and phases of clinical development as well as the integration of input from regulatory authorities.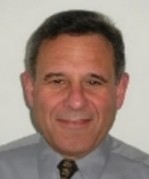 About the Instructor:
Dr. Goldberg served as a medical and regulatory strategist for Synageva BioPharma Corp., a biopharmaceutical company, from October 2014 until June, 2015. Prior to that, he served as the Executive Vice President for Medical and Regulatory Strategy of Synageva from January 2014 to October 2014 and as the Senior Vice President of Medical and Regulatory Affairs of Synageva from September 2011 to January 2014. Dr. Goldberg served in a variety of senior management positions at Genzyme Corporation from 1996 to July 2011, including most recently as Senior Vice President and Therapeutic Group Head for Oncology, Genetic and Neurodegenerative Diseases Clinical Development from 2009 to July 2011. Through these various positions he has played a leading role in the development and approval of several drugs to treat patients with various cancers and rare genetic diseases. Prior to working at Genzyme Corporation, he was a full-time staff physician at Brigham and Women's Hospital and Dana Farber Cancer Institute, where he still holds appointments. He has also been an Associate Professor of Medicine at Harvard Medical School since 1996. Dr. Goldberg is a board-certified medical oncologist and hematologist and has more than 50 published papers. Dr. Goldberg currently serves on the board of directors of ImmunoGen, Inc., GlycoMimetics, Inc., Blueprint Medicines, Idera Pharaceuticals, and aTyr Pharma, all publicly traded companies. Dr. Goldberg also served on the board of directors of Synageva from October 2008 to December 2011. He is currently the chair-elect of the American Cancer Society's New England Division Board. Dr. Goldberg holds an A.B. from Harvard College and an M.D. from Harvard Medical School.