Managing Chronic Condition Populations: Successes and Challenges

Tuesday, June 4, 2019 from 6:00 PM to 9:00 PM (PDT)
Event Details
It is widely understood that approximately 1 in 6 Americans suffer from one or more chronic diseases such as heart disease, diabetes and stroke.   These chronic conditions impact our families, our loved ones, and our fellow Americans on a daily basis. And not surprisingly – at 3.3 trillion dollars, chronic disease management accounts for the largest portion of our nation's healthcare spend.
How are we progressing towards reducing this incredibly large financial burden while simultaneously improving the way we care for patients with chronic diseases?
This at the heart of our panel discussion and the major theme posed to our industry leaders.
Please join us as we take a critical eye in reviewing how chronic conditions are managed within our healthcare systems and how tech is playing a role. We have assembled 4 industry leaders from our region -- each possessing industry stakeholder perspectives i.e., clinical, business, tech and ACO. Questions that we are interested in exploring with our panel and our audience include -- What problems are our panelists trying to solve for? What are their pain points? Where do they see the most disruption in the way we manage chronic diseases, and where do they see the potential to falter the most? What successes have they had with their current solutions and what or who is achieving significant results? 
This panel will be moderated by longtime Health 2.0 LA member, Amit Rushi, who is currently at GraftWorx as the VP of Product, Marketing and Business Development. Amit has served in leadership roles across many sectors of healthcare, from Medical Devices and Digital Health to Hospitals and Biopharma, serving patients with a variety of conditions, ranging from Diabetes to Cardiovascular and Dialysis. He will leverage his background and experience in facilitating this discussion.
AGENDA
6:00PM - Doors open -- mix and mingle 
6:45PM - Welcome -- Jessica Santana of Health 2.0 LA & Janice Louie of Cedars Sinai Innovation Space
6:50PM - Indu Subaiya of Health 2.0 
7:05PM - Panel discussion begins
7:50PM to 8:30PM - Networking and close 
SPEAKERS AND PANELISTS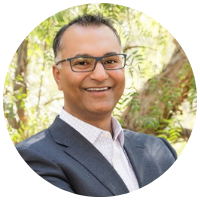 AMIT RUSHI
Vice President, Product, Marketing, and Business Development at GraftWorx
Amit Rushi is an established strategic and highly analytical executive with over two decades of success transforming healthcare through the acceleration of science and technology, innovation and launch of innovative and services, and cultivation of strategic partnership at both Fortune 500 and venture funded startup companies. 
At GraftWorx, Amit serves as the Vice President of Product, Marketing, and Business Development, developing solutions to remotely monitor patients with chronic conditions in areas of dialysis and heart failure. Prior to GraftWorx, Amit served as Vice President of Strategy, Informatics, & Business Operations at Science 37, which uses a telemedicine platform to create virtual, "site-less" clinical trials by serving patients in their homes. While at Medtronic Diabetes, Amit established the Digital Health function by creating an Informatics Innovation department, pioneering a Data Science team to drive Business and Product Strategy, and led both product management and product marketing of digital health solutions serving both clinicians and patients. He also led marketing functions in the Cardiovascular division of Medtronic, launching multiple products, integrating acquired companies, for both US and International markets. Before Medtronic, Amit held various business and operational roles at IMS Health, Valeant Pharmaceuticals, Amgen, and at a healthcare consultancy serving hospitals and payer sectors.
Amit earned both his MBA and MSIS from the Questrom School of Business at Boston University and BS in business administration from the Marshall School of Business at the University of Southern California.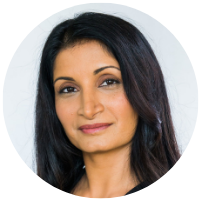 INDU SUBAIYA 
Co-Founder & President, Catalyst @ Health 2.0 
Indu Subaiya is a visionary healthcare leader whose work builds community, creates dialogue and inspires us to radically rethink how health shapes our lives. Indu co-founded and served as CEO of Health 2.0, the leading conference and media platform that promotes and catalyzes new technologies in healthcare. Health 2.0's conference business was acquired by HIMSS in 2017 and Indu continues to head the organization as Co-founder and CEO of Catalyst @ Health.20 as it scouts new technologies, advances edge and builds initiatives to drive sustainable change in today's healthcare landscape.  
In 2013, FierceHealthIT named Indu one of Health Information Technology's Most Influential Women. In 2018, Indu was selected as a fellow of the Aspen Institute's fourth class of Health Innovators Fellows.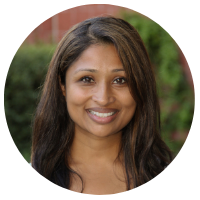 MONA PATEL GERA, MD, FAAP
Medical Director of Patient Centered Medical Home for Children with Special Health Care Needs
Children's Hospital Los Angeles (CHLA)
Mona Patel Gera, MD, FAAP, Medical Director of Patient Centered Medical Home for Children with Special Health Care Needs, joined the Division of General Pediatrics at Children's Hospital Los Angeles in 2007, and serves as the Director of Operations for the outpatient general pediatrics clinics based in a federally qualified health center (FQHC) system at CHLA and in the communities of Los Angeles.  She works to innovate, lead and advocate for models of healthcare for the most vulnerable children in Los Angeles, California. These efforts include building data integration model support structures to review expansive health care utilization tied with practicing upstream platforms of clinical care for children served by Medicaid and Title V programs.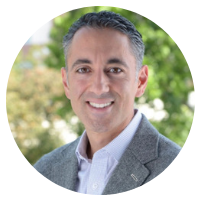 OMID TOLOUI
Vice President, Digital Health at CareMore 
Omid Toloui is Vice President of Digital Health at CareMore, an innovative health plan, care delivery system and subsidiary of Anthem, Inc. Omid leads the company's digital health strategy and is responsible for identifying and implementing innovative technologies that address the needs of the health system, its clinicians and patients.
Previously, Omid was a founding member of Altegra Health where he served as its Senior Director of Product Management. At Altegra, Omid led cross functional teams responsible for the development, marketing and growth of six products that combined data aggregation and analytics with unique member engagement, digital health technologies and reporting capabilities to achieve actionable insights and improved management for value-based healthcare. Altegra Health was acquired by Emdeon in July 2015.
Prior to joining Altegra, Omid founded and led Sinaiko Healthcare Consulting's Strategic Analytics practice. Omid earned his Master of Business Administration, Master of Public Health in Health Services Management, Bachelor of Science in Psychobiology and Minor in Italian degrees from UCLA.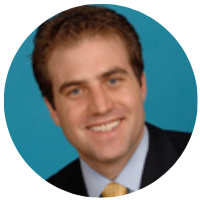 ADAM KAUFMAN, PhD
President and CEO of Canary Health 
Adam Kaufman is a health pioneer, having led the building of digital behavior change programs used by dozens of healthcare organizations and tens of thousands of consumers. A health economist, engineer and company executive, Adam speaks to audiences nationwide on the accelerating trend of chronic illness, its impact on lives and costs of care and proven approaches to arresting disease trajectories.
Recognized as a leader in digital therapeutics, patient engagement and population health, Canary Health works with health plans such as Kaiser Permanente and Blue Shield of California to empower members to better health self-management. As CEO of Canary Health, Adam has led the company through several strategic transactions and positioned it for rapid growth in the digital health sector.  
Adam completed his Ph.D. in Applied Economics with a focus on micro-economic models of health behavior choice from the University of Southern California. He received a B.S. in Economics from the Wharton School at the University of Pennsylvania, and a B.A.S. in Systems Engineering from the University of Pennsylvania. Upon graduating, he received a Fulbright Scholarship for work and study in Mexico.
PARKING
Parking is available across the street from the Cedars Sinai Accelerator in the Beverly Center's parking structure.  Within walking distance, there is also parking available in Structure 4 off San Vicente at the Cedars Sinai campus. We also encourage you to use rideshare services whenever possible.  
SUPPORTED BY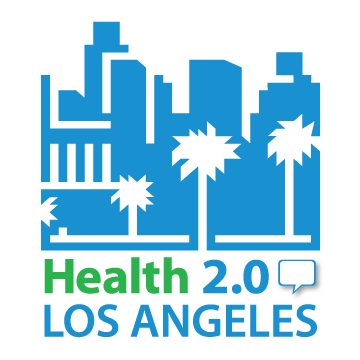 VENUE PROVIDED BY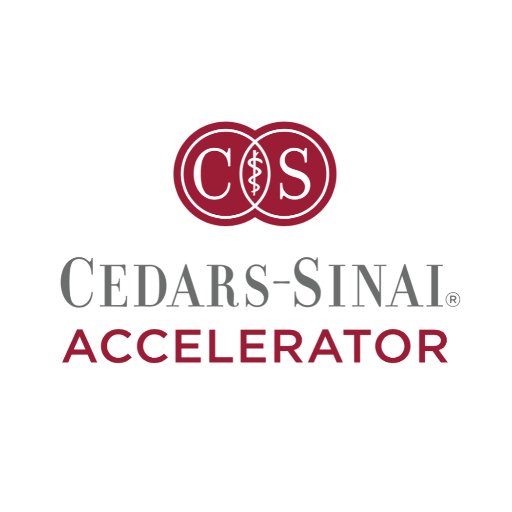 When & Where

Cedars Sinai Innovation Space
8601 Beverly Blvd
West Hollywood, CA 90048


Tuesday, June 4, 2019 from 6:00 PM to 9:00 PM (PDT)
Add to my calendar
Organizer
Health 2.0 Los Angeles is a group dedicated to promoting and advancing innovation in the delivery of healthcare and healthcare technology. As a regional chapter of the worldwide Health 2.0 organization, our goal is to aid in the advancement of healthcare technology by creating a forum for sharing, discussing and showcasing innovative ideas at the intersection of healthcare and technology. Professionals working in varying capacities throughout the healthcare industry are invited to attend our events, connect, share insights, interact and learn about the latest healthcare technologies.  For more information, please visit Health 2.0 Los Angeles.