Event Information
Location
Centre for Social Innovation - Annex
720 Bathurst Street
Third Floor, Meeting Room #4
Toronto, ON M5S 2R4
Canada
Description
Are You Concerned About Your Anxious Child?
Join us for an evening workshop for parents/caregivers!
Our Workshop date has changed to NOVEMBER 14, 2016!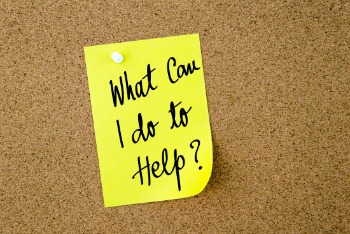 Anxiety can affect children of all ages. Children may experience anxiety in specific situations or in a generalized manner across situations. Fortunately, there are ways to help children manage and reduce their anxiety.
In this workshop, you'll learn about childhood anxiety and how it manifests in children (e.g. behaviours, physical symptoms etc.). In addition, you'll be given the chance to meet and learn from other parents whose children are struggling with anxiety. Finally, you'll come away with strategies to help your child learn to manage his or her anxiety.
Topics to be covered, include:
What is anxiety?

How does anxiety manifest itself in children?

How might anxiety impact your child's experience and success in school?

How can you prevent your child's anxiety from negatively impacting different areas of his or her life?

What are some strategies that you can implement to help your child manage his or her anxiety
Date: Monday, November 14th, 2016
Time: 6:30 pm – 8:00 pm
Location: 720 Bathurst St., Centre for Social Innovation, 3rd Floor, Meeting Room #4
Organized by Room for Learning – www.roomforlearning.ca
This workshop will be facilitated by an Ontario Certified Teacher and a Registered Psychotherapist specializing in working with children with various needs.
Registration is required!
This workshop is intended for parents/caregivers. Unfortunately, we cannot provide childcare.
Frequently Asked Questions
What are my transport/parking options getting to the event?
The Centre for Social Innovation is located at 720 Bathurst Street in Toronto. Please note that the Centre for Social Innovation has 3 locations. Our workshop is being held at the Annex location on Bathurst street, just south of Bloor Street. There is easy access to public transit. Our location is just a few blocks south of the Bathurst subway station, and there is access to the street car or bus. Similarly, there is street parking for those who will drive.
Where do I go when I arrive?
When you arrive, please come into the Centre for Social Innovation and come up to the Third Floor. There is a stairwell at the north door and an elevator. Once you make your way to the third floor, our workshop will be located in Meeting Room #4. There will be a sign on the door indicating the room number.
Is there a cost to attend this workshop?
Yes, there is a $40 fee to attend the workshop. You will come away with resources provided by the facilitators to help your child manage and/or reduce his or her anxiety.
Where can I contact the organizer with any questions?
You may contact Room for Learning via telephone or email. For more information about the workshop, or to submit any questions ahead of the event, feel free to contact Sara at 416 986 3622 or sara@roomforlearning.ca . To learn more about the qualifications of the workshop facilitators (Sara and Liane), feel free to take a peek at our About Us section on our website, here: ABOUT US
We look forward to seeing you at the workshop!
Sara Lane & Liane Kurz - Room for Learning
Contact Information:
416.986.3622
sara@roomforlearning.ca
Date and Time
Location
Centre for Social Innovation - Annex
720 Bathurst Street
Third Floor, Meeting Room #4
Toronto, ON M5S 2R4
Canada