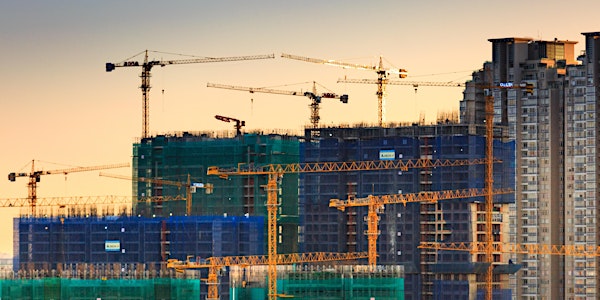 Managing Change and Risk in Construction
There will always be changes, change orders, and extra work during construction. Unmanaged changes can lead to Disputes and financial loss.
About this event
this is a paid event ; two afternoon sessions
Almost every engineering and construction project and the contract will result in a claim. This one-day course is designed to provide practical assistance to those working with NEC3, FIDIC, JBCC and GCC contract types in managing claims and achieving a resolution to claims and in particular understanding the various dispute resolution mechanisms. A dispute resolution process applies to all parties in a contract, including the Employer, Contractor, Engineer, and those involved in the dispute resolution process.
During this course, you will gain an understanding of the 5 key elements in ensuring you prepare and identify the best options for a successful project and ensure you are proactive in your planning and not reactive.
Basic course outline
Contract Administration I - Pre-Award Phase (Bidding, Job Set Up, Subcontracts)
Contract Administration II - (Post Award and Execution)
Project Controls (Key Records, Scheduling, Progress/Productivity Measurement);
Change Management and Claims;
The Basics of Claims & Contracts (How Claims Happen and Proving Them)
Who should attend this course?
This course is aimed at assisting those involved in the management and resolution of claims under NEC3, FIDIC, JBCC, and GCC contracts with this course.
Your presenters:
Jerry Crawford -Principal Director: KGC Consulting Services Ltd
Canada
Claims & Expert Report Professional/Commercial Management Expertise/Professional Quantity Surveyor/Project
Manager with 40 years of accumulated experience in the building and civil construction industry working predominantly in Canada on transportation, energy, commercial, industrial, multi-family residential, civil & building infrastructure projects during the procurement, pre-contract, execution, and post-contract phases. Canadian and international experience working in USA, Bermuda and formally in South Africa. Has attended numerous court trials for insurance, liens and claim disputes.
Successfully worked on various files regarding claims & disputes with legal counsel, contractors, and subcontractors.
Expert report writing and input on issues regarding - Scope of Work Disputes, Constructability Analysis, Contract Compliance, Workmanship Defects, Delays & Disruptions. Extensive procurement background and Project Management
site field experience encompassing design development oversite, schedule development & tracking and project controls.
Familiar with different CCDC, CCA, AIA and bespoke forms of contract. Skilled in negotiating and developing scopes of work, compensation criteria and developing schedule reporting requirements including experience in P3 projects.
Experience with commercial pre-construction administration, project performance audits, and providing lessons learned through follow up debriefings.
Past President of Prairie Chapter Region for the Canadian Institute of Quantity Surveyors (CIQS), a former National Board member, currently holds memberships in the ADR Institute of Alberta, PMI-Southern Alberta Chapter, and Society of Construction Law.
Uwe Putlitz - Consultant Building Strategy
South Africa
Uwe Putlitz is a professional Architect and a professional Construction Project Manager. He has contributed to various projects in the industrial, commercial, healthcare and transport market segments and as a consultant /owners representative. His areas of expertise include project initiation, concept design and project execution, (procurement /negotiation), contract administration, claims management, dispute avoidance and dispute management. He has all-embracing experience in FIDIC, GCC, JBCC and NEC Standard-form Contracts, and the PROCSA Professional Services Agreement.
Uwe has lectured B Sc Quantity Surveying / B Sc Building students at the undergraduate level in "Principles of Design and Planning", "Construction Technology" and "Commercial Procedures" and at the postgraduate level as a Visiting Lecturer at the University of the Witwatersrand in "Construction Contract Law". He has also presented the building module of the Wits Plus - SAPOA – Property Management Programme. He serves as an assessor of forprospective applicants for registration as a Professional Construction Project Manager (Pr.CPM) and Professional Construction Manager (Pr.CM) for the South African Council for Construction and Project and Construction Management Professions (SACPCMP).
Uwe is an External Examiner for the RICS Diploma in Adjudication and has been an External Examiner for the School of Architecture and Planning, (Professional Practice).
Uwe was appointed the CEO of the JBCC in 2010 until his retirement in 2019 to guide the revision of existing and drafting of new standard forms of contract, dealing with queries and presenting regular training courses country wide. During this period he regularly liaised with the Construction Industry Development Board (CIDB), National Treasury and National Public Works regarding the use of JBCC contract documents for use by Organs of State and has been a regular participants at events arranged inter alia by the Society of Construction Law for Africa, MILL?SA, and Hypenica> DMG Events, SAIEE, ECASA etv.
Uwe is a Fellow of the Royal Institution of Chartered Surveyors (FRICS), a member of the Society of Construction Law for Africa and the Construction Adjudication Society of SA. He has a degree in Building (M Sc Building) and a degree in Architecture (B. Arch) from the University of the Witwatersrand. He has completed Diplomas in Business Management, Financial Management, Project Management and Mediation presented by the London School of Mediation.
2 afternoon sessions
Cost R3500/$230
a Certificate of attendance will be issued
(CPD accreditation pending with SACPMP)