Description
HUB University: Managing a Visit From an OSHA Compliance Officer (2 HRCI Credits)
How a survey from OSHA is managed from the start can have a large impact on the number of citations and the size of penalties. Join us to review employer's rights and responsibilities, as well as how to effectively manage an OSHA visit in order to reduce the impact on your business.
Registration: 8:30 am to 9:00 am
Presentation: 9:00 am to 11:00 am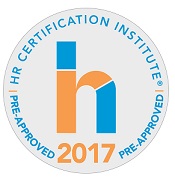 You can earn 2 HRCI credits by attending this event!
*The use of this seal confirms that this activity has met HR Certification Institute's® (HRCI®) criteria for recertification credit pre-approval.
Presented By: DARREN AUSTIN, CSP, ARM-E, CFPS, CLCS
Vice President / Senior Risk Consultant, Risk Services Division
Darren Austin brings 15 years of experience in the safety and risk consulting fields to HUB International, currently serving as the Vice President/Senior Risk Consultant of the Risk Services Division. His team serves as a resource for the brokerage operations, providing risk control, safety, property, environmental, and workers compensation reduction guidance to HUB's clients as well as being Risk Services Lead for the Food and Beverage Industry Vertical.
Darren is a Board Certified Safety Professional (CSP) and Associate in Risk Management (ARM), Associate in Risk Management – Enterprise Risk Management (ARM-E), Certified Fire Protection Specialist (CFPS), Commercial Lines Coverage Specialist (CFPS) as well as being a HACCP/SQF Practitioner. He holds a Bachelors of Science degree in Occupational Safety from Iowa State University, had advanced training in ergonomics from the University of Michigan and Iowa State University.
Darren is currently a Professional Member of the NEIL Chapter of the American Society of Safety Engineers (ASSE) and National Safety Council.