Management from Self to Organization: Jim Benson and Corey Ladas

Thursday, April 26, 2012 at 9:00 AM

-

Friday, April 27, 2012 at 5:00 PM (EDT)
Event Details
Location: 1809 7th Avenue Seattle, WA 98101 Suite 403
A Rare  Joint-Course with Jim Benson and Corey Ladas
Lean software pioneers Jim Benson (creator and author of Personal Kanban) and Corey Ladas (creator and author of Scrumban), team up for two days of intensive lecture and conversation.
For startups or large organizations, we need to learn to manage our own time before we can effectively work. However, just managing our own time is not enough - we also need to learn how to work in groups.
Without these skills, we will continue to see the same frustrating management antipatterns of poor communication, bad incentives, and misunderstanding.
This workshop is presenting material (Day 1) that has been delivered many times before coupled with never before presented material (Day 2). Consequently, Jim and Corey are offering this first-flight experience at a significant discount.
What Will Be Covered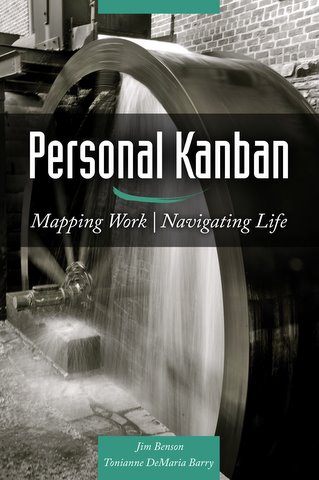 Day 1: Cognitive Bias and Personal Kanban: Enlightened Lean Thinking for Knowledge Workers Class Outline
(subject to expansion and change)
Attendees will be exposed to both the cognitive psychological and the day to day mechanics of knowledge work. Personal Kanban will not only be taught, but will be the operational backbone of this workshop. Each class will have a wide variety of options in how to approach the material - using Personal Kanban they will select the material and the depth of focus that is right for them.
Topics on Day 1 include:
Knowledge work comes from the brain

The brain, the mind, and value creation

The relationship between the individual and the job
The basics of Personal Kanban

History

How it works

This is how it works

Collaboration

psychology

science

anthropology

Lean Coffees I - Using Jim's Backlog

Group pulls from range of Jim's topics including

Group pulls from range of group generated topics
Day 2: Kanban for Teams: Coöperative Strategies for Creative and Knowledge Work

The student should be exposed to concepts that will help them to understand the appropriate application of basic Lean techniques of visual control, cellular production, and kanban-controlled pull scheduling within highly variable or uncertain teamwork scenarios.
(The below is subject to expansion and change)
thinking like a methodologist

modeling work as the flow of value and action

situational ethics

modeling the workplace as a system of incentives

theory of the firm

scrum considered as workcell for knowledge work

mapping people to process

participatory design of work games

high-variability custom-shop scheduling beyond kanban

lean thinking and the nascent third industrial revolution
When & Where
1809 7th Ave
Seattle, WA 98101


Thursday, April 26, 2012 at 9:00 AM

-

Friday, April 27, 2012 at 5:00 PM (EDT)
Add to my calendar
Organizer
Hosted by Modus Cooperandi
Management from Self to Organization: Jim Benson and Corey Ladas