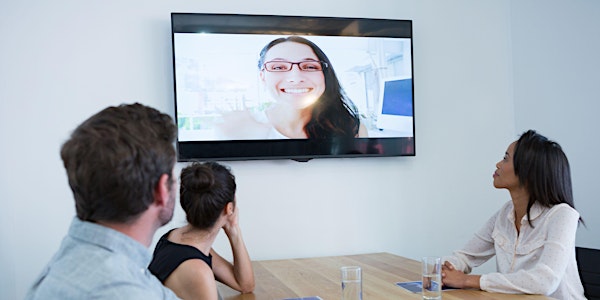 Management control and hybrid working: Lessons learnt from Covid-19
Location
Lapp's Quay
Lapp's Quay
Cork
Ireland
Join us for a breakfast seminar on management control changes in the Big 4 firms during Covid-19, hosted by CUBS and the HRRC with CAI
About this event
Hosted by Cork University Business School and The Human Resource Research Centre (HRRC) in collaboration with Chartered Accountants Ireland
The Covid-19 pandemic has forced firms to challenge existing management control arrangements and adopt their ways of working Many firms now have referred to hybrid work as the model for the future of work, allowing for a combination of onsite and remote working. Thus, developing an understanding of how firms exercise their management controls arrangements in a hybrid context is of timely relevance. The purpose of this event will be to provide practical insights into the challenges, lessons, and implications as society attempts to transition to sustainable hybrid working models.
AGENDA
The seminar will commence with an opening keynote address by Chartered Accountant President, Mr Pat O'Neill, who will speak to the issue of facilitating positive adaptation in the accounting profession.
This seminar will also showcase the latest research from Dr Michelle Carr and Dr Stefan Jooss, who examined the management control changes made during the Covid-19 pandemic. Drawing on interviews with managers and trainees in the Big 4 professional services firms, our findings reveal changes made to action controls, results controls, personnel controls, and cultural controls – all being influenced by a set of internal and external pressures.
The event will conclude with a panel discussion, where representatives from each of the Big 4 firms will provide their insights and share their experiences to date.
8.30 - 9.00 am Arrival - Coffee and Networking
9.00 - 9.15 am Keynote: Mr Pat O'Neill, CAI President
Facilitating Positive Adaptation in the Accountancy Industry
9.15 - 09.45 am Research Insights from Dr Michelle Carr and Dr Stefan Jooss, CUBS
Management Control Changes During a Pandemic and Implications on Hybrid Working Models
09.45 - 10.30 am Panel Discussion and Q&A on Challenges for Hybrid Working Models
With Big 4 representatives and chaired by Conor Healy, CEO Cork Chamber of Commerce