The Conway School is hosting a screening of the short documentary, Managed Retreat, and a panel about climate change resiliency.
About this event
The Conway School is collaborating with the Western Massachusetts local section of the Boston Society of Landscape Architects (WMBSLA) and local design practitioners to host a documentary film screening and panel about climate change. Join us at the Conway School's studio in Northampton on the evening of Friday, November 15, from 6 to 8pm.
The event will begin with a screening of the twenty-minute short film, Managed Retreat, which explores three New York City neighborhoods that, in the aftermath of Hurricane Sandy, were purchased by the New York State government to be demolished and returned to nature as part of the city's first 'managed retreat' from rising sea levels. This observational documentary follows the process of retreat over the course of five seasons, as homes are destroyed and wild animals begin to return.
A panel discussion will follow the film, featuring:
This event will run from approximately 6pm to 8pm. There will be light snacks provided. Although there is no cost to attend the event, registration is required.
Please park on the street in the Village Hill neighborhood in white-lined spaces.
About WMBSLA
Landscape Architects work to plan, design, and construct the outdoor environment with a focus on inclusive and resilient public spaces. We are collaborators who work with interdisciplinary teams of public and private clients and other professional disciplines. We are leading the charge to use design for climate change adaptation.
The Boston Society of Landscape Architects (BSLA) connects, convenes, and celebrates landscape architects and the greater design community, as it advances the profession of landscape architecture and supports the creation of extraordinary environments throughout the region and the world.
Founded in 1913, the BSLA is the Massachusetts and Maine chapter of the American Society of Landscape Architects. Today BSLA includes over 600 landscape architects and students from the Berkshires to Bar Harbor to Boston.
The Western Massachusetts local section of the BSLA supports local designers, teachers and students as part of the wider BSLA and ASLA mission. The WMBSLA, is open to all who are interested in participating whether one is a landscape designer, landscape architect, architect, engineer, planner, ecologist, environmental artist, or member of the general public. We are here to support you and your success.
About The Conway School
The Conway School is a graduate program in ecological design and planning located in Northampton, Massachusetts. The mission of the Conway School is to explore, develop, practice, and teach design of the land that is ecologically and socially sustainable. Students work on real projects for real clients, and graduate with a Master of Science in Ecological Design.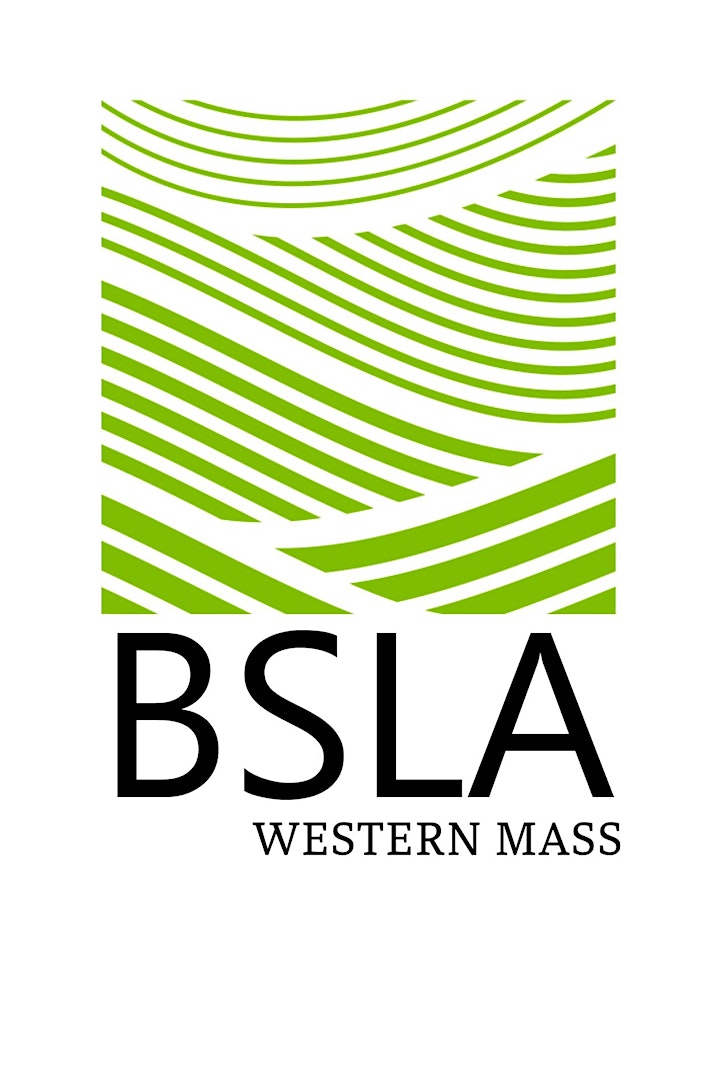 Organizer of Managed Retreat: Documentary Screening and Climate Change Resiliency Panel