Managed Retreat: A Film Screening & Panel Discussion with Nathan Kensinger
Join us for a screening of a short documentary film about 'managed retreat' and a discussion of local climate and economic displacement.
About this event
The University of Massachusetts Boston's Sustainable Solutions Lab and Corporate Accountability welcome filmmaker Nathan Kensinger for a screening and discussion of his documentary about the first cases of 'managed retreat' in New York City in the aftermath of Hurricane Sandy. After a screening of this short film, there will be panel discussion with local Boston leaders focused on the intersections between climate displacement and economic displacement. The discussion will be moderated by Kalila Barnett, Climate Resilience Program Officer at the Barr Foundation, and representatives from HarborKeepers, City Life/Vida Urbana and Clean Water Action will share the work they are doing in the face of the Boston housing crisis and how they see climate change impacting their communities now and in the future.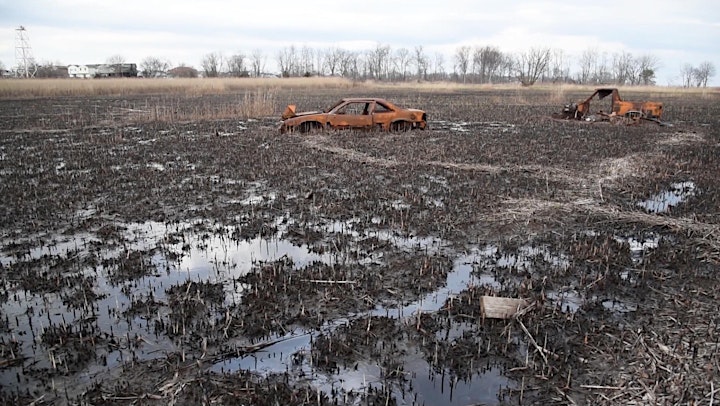 Organizer of Managed Retreat: A Film Screening & Panel Discussion with Nathan Kensinger
The Sustainable Solutions Lab (SSL) is an academic center at UMass Boston dedicated to understanding and addressing the disproportionate impacts of climate change on marginalized populations. Based in Greater Boston's only public research university, SSL is a partnership between five colleges within the university and the four ethnic institutes on campus.
Corporate Accountability stops transnational corporations from devastating democracy, trampling human rights, and destroying out planet. We are building a world rooted in justice where corporations answer to people, not the other way around - a world where everyperson has access to clean water, healthy food, a safe place to live, and the opportunity to reach their full human potential.