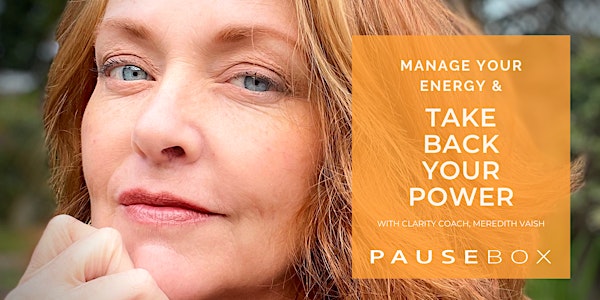 Manage Your Energy & Take Back Your Power
Ready to learn a practical system to help you find your way back to optimal energy even when you feel triggered, tired, or overwhelmed?
Refund Policy
Contact the organizer to request a refund.
Eventbrite's fee is nonrefundable.
About this event
We've all been there.
Some days we're ON, the next we're NOT.
When life feels off, our focus and productivity suffer. We don't feel clear or creative, and we're less likely to follow inner guidance, express ourselves, get visible, or lead.
In this class, I teach you how to take back your power through an approach called the Creator's Compass and Energy Map. This tool is designed to help busy women tune in and get clear so they can stop spinning their wheels and start taking action toward creating the life they love.
✨Energy is our most important resource.✨
In this 1-hour workshop, you'll learn a practical approach to managing your energy so that you can be the powerful CREATOR you are.
* do you wish your life had less force and more flow?
* do you overcommit and use up every last bit of energy?
* are you drained just thinking about allthethings?
* are you resisting a decision or tolerating a less than ideal situation?
* do you know when to work and when to rest?
Start living a life you love!
Let me show you a simple, easy way to direct your energy by pointing it in the direction of the GOLDEN zone--that's the place where ideas flow, decisions are easy, and helpers abound.
I'm excited to share this powerful tool with you in this 1-hour workshop.
Choose one of these dates:
Friday, April 2 at 9am PT / noon ET
Friday, April 9 at noon PT / 3 ET
What People are saying about Manage Your Energy Workshop:
"This workshop was the perfect mix of learning something new and applying it to my own life. The framework Meredith shared for understanding how I am using my energy was so simple and so powerful. Not only did it help me understand my past patterns more it's something I can use to support myself going forward. In a world where there are so many things vying for our time, this workshop was completely worth the investment of my full attention."
- Jessica, Course Designer and Entrepreneur
"I'm so glad I attended this workshop. Meredith really knows her craft and the approach she shares makes learning how to manage my energy so simple."
- Jen, Pastry Chef & Entrepreneur
"Meredith's story helped participants recognize that there is a downside to being constantly on. The framework she shared helped them make the leap to see what specifically they need to transform in order to improve in their lives."
- Dr Davia Shepherd, Women's Empowerment Leader, Ladies' Power Lunch
"I appreciate the energy quiz and framework that Meredith sends out ahead of the workshop. It's helpful for increasing awareness around our behaviors and finding the answers to why certain things in our work or personal world are not meshing. Now I am more deliberate about my actions and take time to pause and enjoy life a whole lot more. I highly recommend Meredith's workshop to anyone feeling out of whack or in need of more balance and peace."
- Audra, writing coach, entrepreneur, & busy mom
"One of the best things I walked away with was an intention that I actually am putting on a post-it note! To be, not do. Thank you Meredith for bringing this sweet and powerful intention out into the open for me."
--Naomi, Life Transition Coach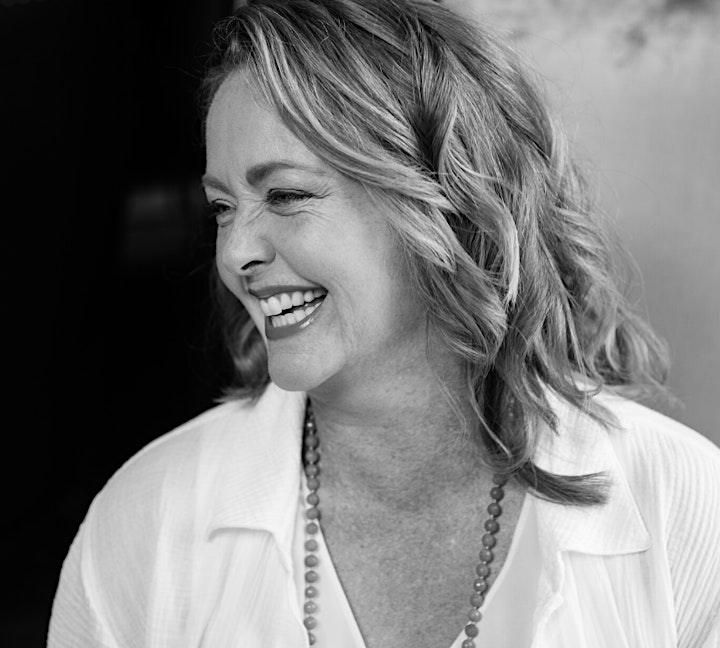 CLARITY CATALYST. RITUALIST. MOVEMENT MAKER.
Hi, I'm Meredith Vaish, Clarity Coach and Pause Box Creator. I believe one of the most powerful ways to get clear and move forward is to take a break. I'm on a mission to help other creators, do-ers, and improvers break free from being always-on and use that energy to create the life they love. www.pauseboxco.com