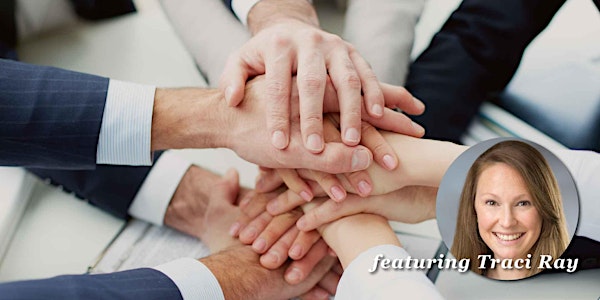 Manage a More Engaging Workplace for Your Law Firm Employees
Description
If you manage any employees in your law practice, you understand what an undertaking it is. Find out how to create a workplace that optimizes everyone's performance - in 30 minutes or less - with our next edition of Webinars for Busy Lawyers.
This interactive program will focus on how to enhance employee retention, buy-in, work product, and job satisfaction. Leading and building a highly engrossed workforce requires a combination of many things, with each tool impacting people in different ways. With this in mind, Traci will lead us through a personalized quiz, which we can all take based on our unique firms, that will help us identify the strengths and weaknesses at our respective workplaces. A menu of specific ideas to help law firm management will be shared, and attendees can choose which suggestions fit their workplace – making the program customizable. Traci will also share planning tips that we can use to implement our chosen menu items throughout the year. Attendees are welcome to email Traci beforehand at tray@barran.com with any questions or specific "please cover this topic" suggestions.
Our webinars are always FREE but spots are limited, so RSVP now to join us with this month's expert, Traci Ray.
Traci is the Executive Director at Barran Liebman LLP, where she blends her enthusiasm, leadership and solution-oriented mentality to guide the firm's management, marketing, attorney development and administration. During Traci's tenure with Barran Liebman, the firm has been continuously ranked #1 in Labor & Employment Law Firms in Oregon by Chambers & Partners USA, and was also honored with a 2016 Chambers Diversity Award for being named as one of the top six law firms in America in the "Most Pioneering Firm for Female Lawyers" category. Additionally, the firm has earned recognition from the Portland Business Journal as a Top Ten Philanthropic Company in Oregon since 2013 and was honored with a 2016 Innovation Award, and has been awarded the Oregon State Bar Pro Bono Award in both 2012 & 2014. The firm is proud to hold the Top Law Firm ranking in Oregon Business Magazine's "100 Green Company in Oregon" list, and honored to be selected as one of the 100 Best Companies to Work for in Oregon since 2010, with the #1 Ranking in 2013 & 2015 and the #2 Ranking in 2014.

Admitted to practice in Oregon, Traci has served as the Past-President of the Multnomah Bar Association's Young Lawyers Section, and currently sits on the MBA Membership Committee. Additionally, Traci is a member of the American Bar Association's Law Practice Division, where she serves as the Chair of the ABA Women Rainmakers Committee and acts as an issue editor for Law Practice TODAY. Traci was also honored to be one of the four national ABA LP Division Fellows for 2014-2015. She received an ABA Presidential appointment to the Commission on IOLTA for 2016-18, and is the Chair-Elect of the Oregon Law Foundation. Traci also spends time as an active Board Member with ROI Portland and is the Board Secretary for Dress for Success Oregon, acts as the Special Appeal Co-Chair for the Oregon Women Lawyers Foundation Board, instructs at Portland Community College, and is a member of the Legal Marketing Association and the Association of Legal Administrators. She also writes and speaks about legal marketing and career development, and has been published in Law Practice TODAY and Strategies, The Journal of Legal Marketing. Traci is a proud member of Barran Liebman's Hood to Coast team, and also enjoys volunteering her time with Albertina Kerr and Bradley Angle.

Traci earned her B.S. from Arizona State University and her J.D. from the University of Oregon School of Law, and she received the 2015 Oregon Law Outstanding Young Alumnus Award for her work within the legal profession and community.