Description
Join us for an evening of networking, pupus, and good conversation with a panel of successful Native Hawaiian female founders.
Six creative and dynamic Native Hawaiian wahine will share their stories about starting a business in Hawai'i and breaking into their respective industries in a conversation led by our panel moderator and Mana Up co-founder, Meli James.
Afterwards, we'll open up the floor for a Q+A session with panelists and attendees.
This event is open to all — anyone who supports to the growth of women in business.
***There will be a Pau Hana hosted by Mana Up after the event at Beer Lab!***
Schedule
5:00pm: Light Refreshments + Reception
5:30pm: Panel Discussion
7:00pm: Q+A
7:30pm: Pau Hana @ Beer Lab
Meet the Mana Wahine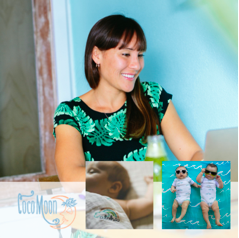 Amber Thibaut (Coco Moon)
Inspired by the nostalgia of a childhood spent growing up in the islands, Amber created Coco Moon - a collection of everyday keiki essentials that add a touch of aloha to every step of your 'ohana's routine.
Roxelle Cho (FUSED HAWAII)
Roxelle creates functional swimwear with the hope of inspiring women to live confidently in the skin they are in. FUSED empowers a community of women who are brave enough to share their stories.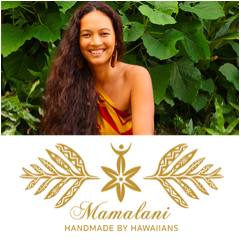 Mele Kalama-Kingma (Mamalani)
Inspired by Mele's grandmonther Mamalani, Mele has built an Aloha-centered, Native Hawaiian made Natural Body Product company using local and organic ingredients in 'āina-friendly packaging. Go Native is Mamalani's Natural Health and Beauty Subscription box featuring crafters, artisans and farmers from Hawai'i.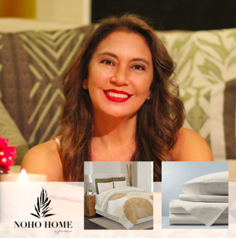 Jalene Kanani Bell (Noho Home)
With nearly 25 years of experienece in the textiles industry, Jalene created Noho Home by Jalene Kanani - a sophisticated island experience cultivated through artful home decor. Marked by the designer's profound love for her Hawaiian heritage and other first nations' cultures, Noho Home reimagines the island home aesthetic into organic textures woven with native intelligence.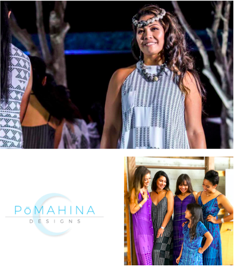 Kanoelani Davis (Pōmahina)
Based on Moloka'i, Kanoelani started a contemporary wearable art & fashion company imbued with culture, tradition & aloha, PōMahina Designs. #ModernMaoli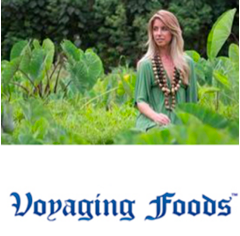 Brynn Foster (Voyaging Foods)
Brynn created Voyaging Foods to bridge Hawaiian ancestral food and the modern healthy diet by growing and manufacturing gluten and grain-free powders from Native Hawaiian canoe plants, the treasured heirloom plants of Polynesia.