Celebrate culture and party all night with bold live music, wild DJs, big laughs, trippy art, and Petite Celine's brand spankin' new album!
About this Event
It's a funky fresh, worldly and other-worldy event! Our main mission here: throw a bad-ass party, celebrate art that embraces world culture, and get an exclusive first listen of the entire Man Made Fire album by Petite Celine a week before its official release.
[Optional dress theme below]
Hosted by the fabulous Joe Morris, the event kicks off with 2 live bands, Sivan Arbel and Jack & the Beanstalk, followed by a toast and a complete performance of the unreleased album from beginning to end by Petite Celine and her band.
Between acts, you can expect some big laughs, with tickling bits from our host, and comedians, Deno DeMartino and Evan Scott.
Then we'll dive into where the wild things are with entrancing house music and the psychedelic realms of IDM by some of New York's most inspired DJs.
Threaded together by music, culture, big laughs, and the trippy artwork of Lino Bernabe and Petite Celine, this is sure to be a night full of play, exaltation, and discovery.
Doors @ 7pm
7:30p - Sivan Arbel
8:30p - Jack & the Beanstalk
9:30p - Petite Celine
10:30p - Mafia B
11:30p - AMAWALK
12:30a - ???
(See details below)
*** Attire: Dress your culture! (your heritage or whatever you most closely identify with)
This whole album and mission was inspired by Petite Celine's experience as a young girl at the Lycée Français, an international school, where she went to school with kids from around the world. She fondly cherishes her memories of UN day, when all the kids would come into school dressed in the garb of their native cultures and bringing with them toys and foods from their motherlands! We won't turn anyone down at the door, but the top 3 most dedicated dressers will received a free album (be sure to arrive before 9:30pm to qualify).
In order of appearance: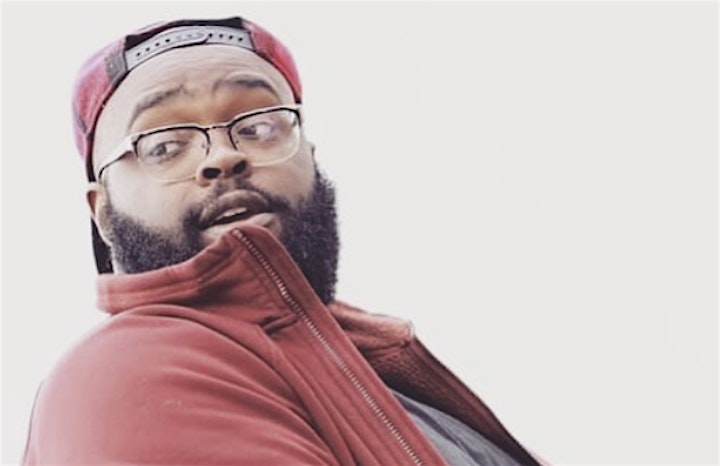 Evan Scott 7:30p
Evan Scott is a Brooklyn based and raised Comedian, Artist, Lover, and Pizza Lord Grand Master. When not scouring the streets for the next big slice, he is delivering the hot cheesy goodness of his jokes! Aside from open-mics club life in NYC, the Man Made Fire release will be his debut! So stay tuned for more accolades!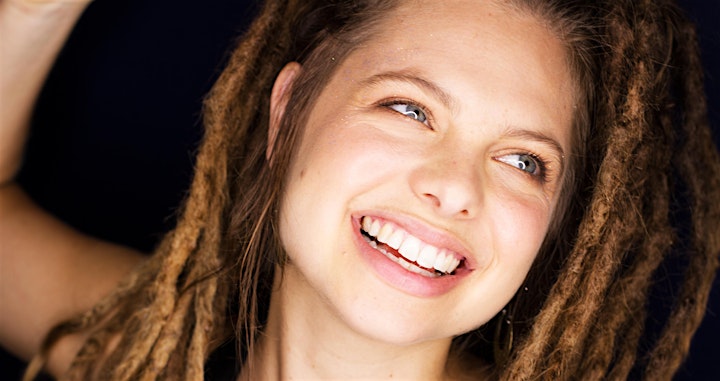 Sivan Arbel 7:40p
Sivan Arbel ​is an effervescent talent on the international jazz scene. Her original music, arrangements and lyrics open a window into her inner world. She playfully layers her diverse artistic expressions with her love for jazz and musical influences grounded in her Israeli roots and global travels. As a performer, Sivan lights the room and rivets audiences as she fuses her distinct rhythm and groove with scat improvisation, movement and dance.
Sivan Arbel is ​an Israeli vocalist, bandleader and composer who arrived at the New York City Jazz scene in November 2014 and has not looked back since. In June 2016, "Sivan" released her debut album "Broken Lines", ​which instantly received international recognition and media coverage. In his extensive review, Travis Rogers, Jr. – The Jazz Owl wrote: "'Broken Lines' ​is a wonder. "Sivan Arbel"​ has captured love and longing, respect and reflection, and then set loose an emotional and lyrical watercolor that remains fresh and lively long after the album has ended. To transmit such joy—and for it to remain so long after—must be the greatest gift one can give. So it is with "Sivan", she imparts joy and it remains."
Sivan quickly began to make her mark in the local and international jazz scenes, most recently touring in cities across Japan, performing at the Minsk Jazz Festival, The Bratislava Jazz Days Festival, The Boston Jazz Festival, The Fort Greene Jazz Festival, the Zinc Bar (NYC) and the Cornelia Street Café – Israeli Jazz Spotlight. Sivan holds a B.A. with High Honors in Jazz Performance from the Newpark Music Centre (Dublin, Ireland), and is a graduate from the acclaimed Rimon School of Music in Israel in jazz performance.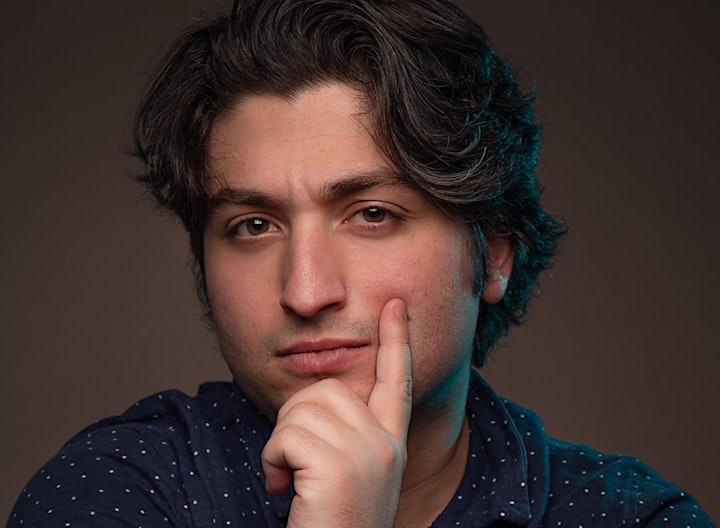 Deno DeMartino 8:30p
Stand up comedian who's work has been covered by Buzzfeed, Complex Magazine, College Humor and more. Creator of the Princess Diana Shrine prank and tedcruzforhumanpresident.com. Deno DeMartino was beaten to death by an ex girlfriend in 2012. He will not actually be at this show as he is dead. Just there in spirit.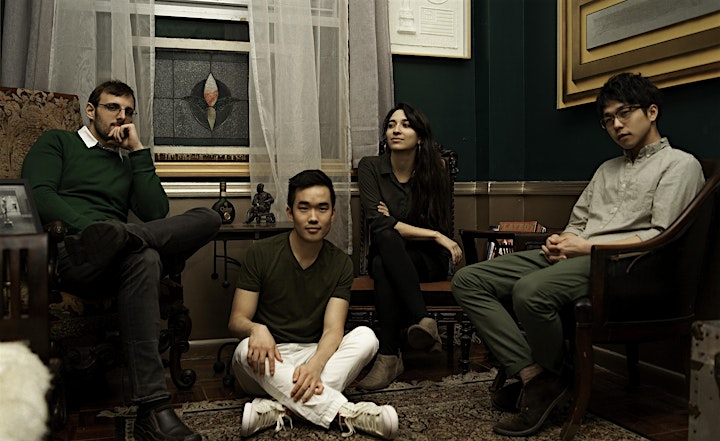 Jack & the Beanstalk 8:40p
Jack & The Beanstalk is a conceptual rock band consisting of Max Schroader, Jackson Perrin, Jen Giamanco, and Mikiya Ito deriving from the combined boroughs of Brooklyn and Queens. This past December they released their debut E.P entitled 'You Got Me All Wrong' combining a range of genres to articulate a semi autobiographical story of one's journey to find self identity after the separation of their biological parents. They plan to record and release their second E.P in time for Summer of 2019. You can continue to support as well as follow them on their instagram @Jackandthebeanstalkband.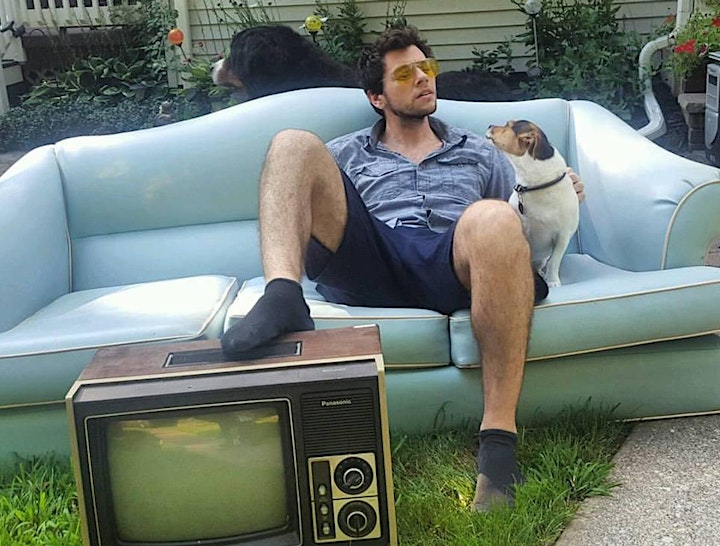 Joe Morris [hosting]
Joe Morris is a New York based improviser and voice over actor. He can be seen on various improv stages across NYC and his voice over work has been featured on local television commercials in Westchester, NY.
A New Jersey native and former highschool classmate of Celine. Joe Morris has agreed to host this show in the name of friendship. No money was exchanged.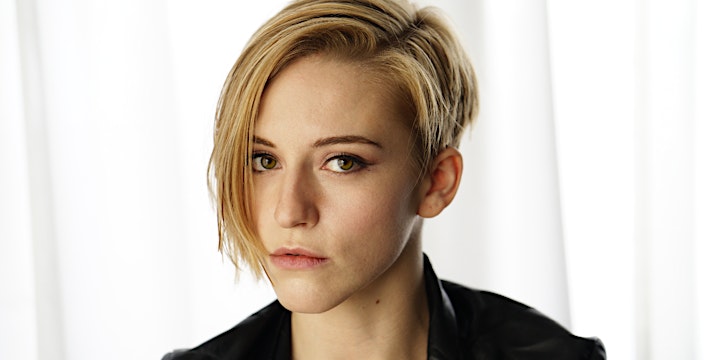 Petite Celine 9:30p
Petite Celine is a Franco-American indie singer-songwriter & multi-instrumentalist based out of Brooklyn, NY. Born to a French Air Force colonel and an American lawyer-gone-psychic-detective, Celine rebelled into the arts, excelling first in acting for film & TV, working with directors such as Steven Spielberg and Clint Eastwood by the age of 10, and picking up a handful of instruments along the way.
As a native New Yorker growing up between two countries, a very petite Celine noticed some pretty big differences in the music that got airplay internationally. French radio aired a diverse selection of music, featuring a wide variety of languages and cultures - exciting Celine, a multi-linguist herself - while US radio cemented her love for American Pop.
But it wasn't until college, when Celine found herself homeless with only a small suitcase and the guitar on her back, that she started performing her own compositions for complete strangers. Busking on the streets of Lower Manhattan, she discovered the power music has to bring people together from all walks of life.
Today, Petite Celine plays regularly across the Tristate area, where her LED paintings have also become accompaniment to the act. Her mission, a Petite World, is to celebrate cultures from around the globe and build bridges not borders. Petite Celine's sound is fueled by fusion and uplifted by her love for Pop. This can be heard on her debut Folk album, Young Soldier, as well as in a wide variety of collaborations with American & French songwriters / producers. But most notably on the upcoming World Pop album, Man Made Fire, scheduled to release March 15th, 2019, which incorporates several languages and musical influences
Mafia B 10:30p
Bryan Fein, also known as Mafia B, a Manhattan born and raised DJ and producer, who is no stranger to the House Music scene. He spent his early youth immersed in NYC culture of the late 00's, watching the scene change throughout his teens, spending time jamming out with his own band doing covers and punching and kicking his way in his neighborhood's dojo.
Spending his late youth learning to DJ, Mafia B latched on to the house music scene after finding success playing for his friends at small underground venues, eventually converting towards larger bars and then moving up to notable clubs at the age of 18, being the youngest DJ playing 21+ clubs in New York City.
Mafia B has opened for multiple artist such as the legendary music producer and DJ, Erick Morillo, and EDM headbanging duo Krewella. In addition, Mafia B has played at notitable clubs around New York City including Marquee, Cielo, Output, Analog BKNY, Highline Ballroom, Sankeys and more.
Mafia B's first record release was signed to Elektrobeats Records and was also apart of The Techno Compilation which landed on the #1 spot on Traxsource. WIth no signs of slowing down, Mafia B is set out to deliver his mixture of dark and deep textured sounds internationally.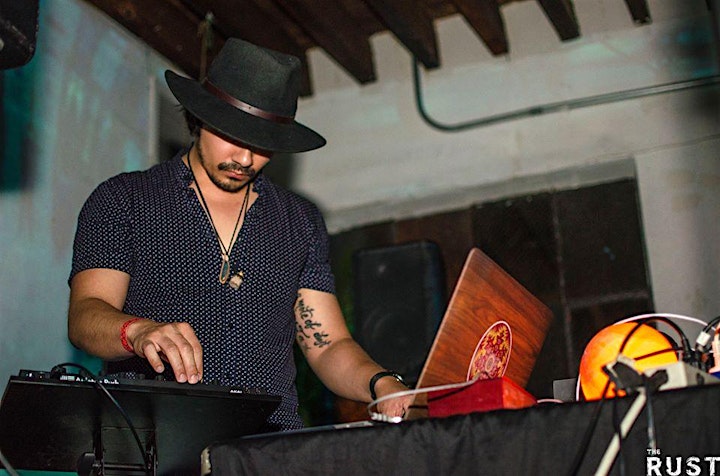 AMAWALK 11:30p
AMAWALK is derived from Native American translations leaning towards "The high ground where the birch tree grows"; "People gathering up a little hill". It has become the title of a musical journey with no destination in sight, a path leading with love and harmony within sound - especially after having spent significant time in that region of NY, where the trees whisper to one another across an endlessly rolling valley of greenery. Buffalo Jay catalogs his own genre as Dreamsound Surrealism - world instrumentation and psychedelia. Embrace your truth.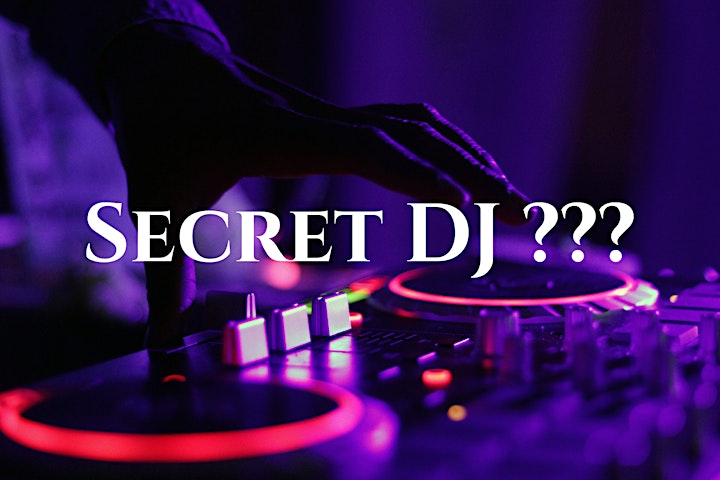 Secret DJ 12:30am
Epic closer guaranteed.
We caught a big fish. No spoilers ;)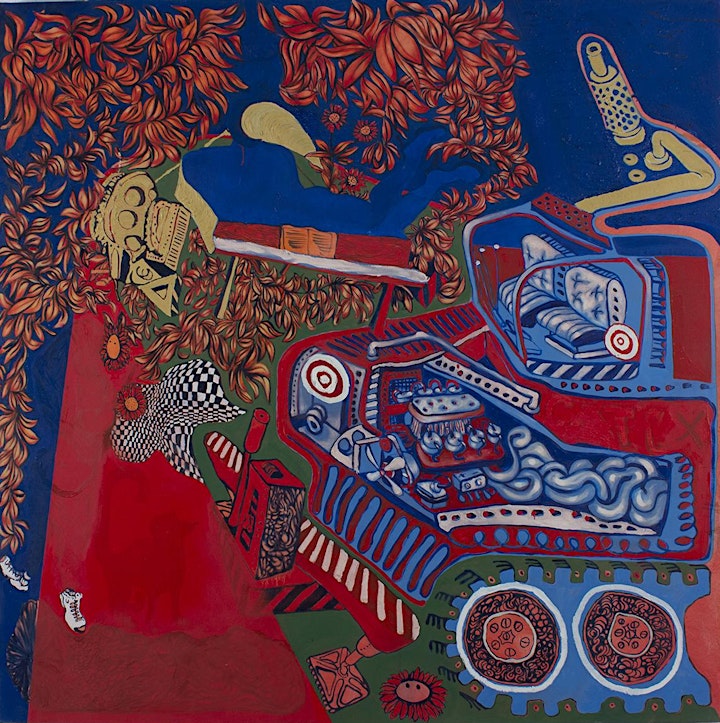 Lino Bernabe [Fine Art Installation]
Lino has developed a process of painting that uses colored light to divide one image into three images. Red light is scene one, green light is scene two, blue light is scene three. The sequencing of RGB light produces the effect of a moving picture, creating the ability for the two-dimensional medium of oil painting to expand into the fourth dimension, time. The work is first a physical process and phenomenon that is situated in the realm of physics and color theory. However, when applied in the realm of the fine arts it culminates in a discussion of the cinematic. The figures become the characters, "Space" becomes the scene and the still image becomes a motion picture.
In terms of content, Lino considers himself a storyteller narrating on the human condition. Though he may have greater personal ties to some stories, he likes to remain impartial and always endeavor to the portray the larger picture. He has always been attracted to the carnivalesque; his early work depicted the struggle between the narrative of fear, sex, gore and the dilemma of illusion. The question then was how to transform the canvas into a palpable sensory experience beyond the three-dimensional plane without falling into the trappings of spectacle; his study was supplemented by the concept of cinema.
Lino is Cuban American, native to Miami and currently residing in New York. He comes from a privileged family of refugees who sought out political asylum, freedom and basic human rights in America. He describes it as "privileged" because he comes from a culture that instills and practices a stoic perspective; instead of harping on losing everything they had (as the story goes) or how his grandfather was a political prisoner for twenty years, they left a naive island and embraced a peninsula that hangs off of North America. This place was Miami and it is that culture has morphed it into what it is today.
Miami, aka "North Havana", has a light of its own trailed by the color that falls from it. Somewhere in that wake, a Cuban boy is swimming and is mesmerized by a creature's changing skin colors. He is silenced by its transforming shape and texture that is juxtaposed sharply against the environment of the tropics; from rock, to sand, to a spectrum divided by every and any possible variation of altering hues. Since the sighting of this creature, this octopus, Lino has continued to seek out the privilege of morphing images into the shapes of colored environments.