Man Enough - January 2017

Saturday, January 21, 2017 from 8:30 AM to 1:00 PM (EST)
Event Details
Man Enough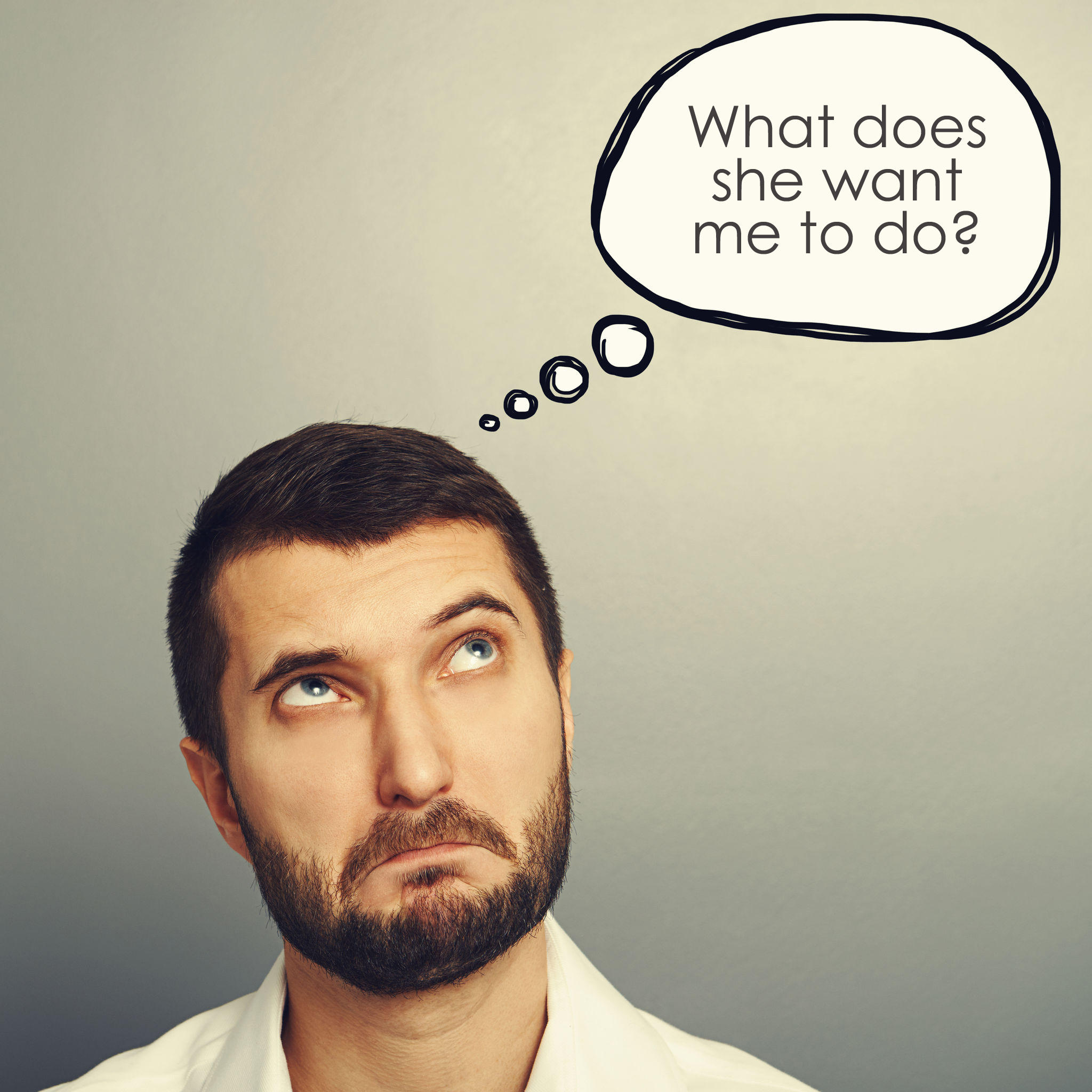 Saturday, January 21, 2017
8:30am - 1:00pm (breakfast begins at 8:00am - see below)
Held at the SouthPark campus of Church at Charlotte
2500 Carmel Road, Charlotte, NC 28226

"Please, just tell me what you want me to do!" Sometimes it is a cry of frustration, sometimes a plea. But how often have you said it to the woman you want to love best and somehow just can't do it right?

Man Enough is a one morning seminar for men who want to love well - or at least better - and just can't get it right. In the real world where babies cry, money is tight, schedules are too busy & work requires too much what does it mean to love your wife like Christ loves the church?
 Man Enough is for men who want to be honest. Man Enough is for men who want to love better. Man Enough is for men who want God to be more real in the daily ins and outs of marriage. Join with other men who want to grow their marriage, grow their love, and deepen their own hearts for God.
 Palmer Trice of the Barnabas Center in Charlotte has been leading marriage and men's seminars for 25 years. He and his wife, Lynne, have sought something better and found that God wants to meet us in the midst of that journey. Palmer will share honest stories about their marriage. He will bring helpful passages of the Bible to life. And he will help us answer not only "What should I do?" but "How in the heck can I do it?"
Update: Church at Charlotte is now offering the option of purchasing a hot breakfast buffet.  It will be catered by Le Peep starting at 8am before the seminar (eggs, bacon, sausage, potatoes, biscuits & gravy, fresh fruit and coffee). If you'd like to RSVP for that meal please respond on the registration form you'll be filling out.  Then simply bring $5 cash with you the day of the seminar.

Seminar Cost: $30 per person
Registration closes Thursday, January 19th.


  Please contact Jamie Swartzendruber at jamie@thebarnabascenter.org with any questions. Thank you.

Refund Policy: In the event you need to cancel your participation in this event we can refund you the full amount of your payment if we are notified of your cancellation at least 10 days prior to the event. We can only refund you 50% of your payment if we are notified of your cancellation less than 10 days prior to the event.
Save
Save
Save
Save
Save
Save
Save
Save
Save
Save
<span style="border-radius: 2px; text-indent: 20px; width: auto; padding: 0px 4px 0px 0px; text-align: center; font: bold 11px/20px 'Helvetica Neue',Helvetica,sans-serif; color: #ffffff; background: #bd081c url('data:image/svg+xml;base64,PHN2ZyB4bWxucz0iaHR0cDovL3d3dy53My5vcmcvMjAwMC9zdmciIGhlaWdodD0iMzBweCIgd2lkdGg9IjMwcHgiIHZpZXdCb3g9Ii0xIC0xIDMxIDMxIj48Zz48cGF0aCBkPSJNMjkuNDQ5LDE0LjY2MiBDMjkuNDQ5LDIyLjcyMiAyMi44NjgsMjkuMjU2IDE0Ljc1LDI5LjI1NiBDNi42MzIsMjkuMjU2IDAuMDUxLDIyLjcyMiAwLjA1MSwxNC42NjIgQzAuMDUxLDYuNjAxIDYuNjMyLDAuMDY3IDE0Ljc1LDAuMDY3IEMyMi44NjgsMC4wNjcgMjkuNDQ5LDYuNjAxIDI5LjQ0OSwxNC42NjIiIGZpbGw9IiNmZmYiIHN0cm9rZT0iI2ZmZiIgc3Ryb2tlLXdpZHRoPSIxIj48L3BhdGg+PHBhdGggZD0iTTE0LjczMywxLjY4NiBDNy41MTYsMS42ODYgMS42NjUsNy40OTUgMS42NjUsMTQuNjYyIEMxLjY2NSwyMC4xNTkgNS4xMDksMjQuODU0IDkuOTcsMjYuNzQ0IEM5Ljg1NiwyNS43MTggOS43NTMsMjQuMTQzIDEwLjAxNiwyMy4wMjIgQzEwLjI1MywyMi4wMSAxMS41NDgsMTYuNTcyIDExLjU0OCwxNi41NzIgQzExLjU0OCwxNi41NzIgMTEuMTU3LDE1Ljc5NSAxMS4xNTcsMTQuNjQ2IEMxMS4xNTcsMTIuODQyIDEyLjIxMSwxMS40OTUgMTMuNTIyLDExLjQ5NSBDMTQuNjM3LDExLjQ5NSAxNS4xNzUsMTIuMzI2IDE1LjE3NSwxMy4zMjMgQzE1LjE3NSwxNC40MzYgMTQuNDYyLDE2LjEgMTQuMDkzLDE3LjY0MyBDMTMuNzg1LDE4LjkzNSAxNC43NDUsMTkuOTg4IDE2LjAyOCwxOS45ODggQzE4LjM1MSwxOS45ODggMjAuMTM2LDE3LjU1NiAyMC4xMzYsMTQuMDQ2IEMyMC4xMzYsMTAuOTM5IDE3Ljg4OCw4Ljc2NyAxNC42NzgsOC43NjcgQzEwLjk1OSw4Ljc2NyA4Ljc3NywxMS41MzYgOC43NzcsMTQ
When & Where

Church at Charlotte - SouthPark Campus
2500 Carmel Road
Charlotte, NC 28226


Saturday, January 21, 2017 from 8:30 AM to 1:00 PM (EST)
Add to my calendar
Organizer
The Barnabas Center
The Barnabas Center is a non-profit counseling, training, and teaching ministry in Charlotte, NC.  Founded in 1989, the Center espouses the belief that God is at work in the struggles of life for our good.  Barnabas offers a sliding scale for counseling fees and is supported by donations. 
Main office:
The Barnabas Center
7615 Colony Rd., Ste. 200
Charlotte, NC  28226
704-365-4545
www.thebarnabascenter.org
Richmond office:
Lisa Ould
1129 Gaskins Road Suite 107
Richmond, VA  23238
804-741-2333
Man Enough - January 2017