M.A.N. C.A.V.E. 2021: Helping Boys Thrive & Fatherhood In-Person & Virtual Summit!!
About this event
"Boys Will Be Boys, Till Someone Teaches Them To Be More"
The City of Phoenix Birth to Five Program, the Gurian Institute, Greater Phoenix Urban League and My Brother's Keeper is pleased to present the Helping Boys Thrive / Fatherhood Summit. This summit is a two-day event for parents, teachers, social workers, counselors, and others who work with and care about boys. The summit is a positive, life-affirming, science-based, and practically focused professional development and networking event. This is a one-of-a-kind event in our community, one that brings together a national pioneer in the field of boys' development with local pioneers in helping boys, young men, and families.
This event is ideal and targeted to the following groups:
parents :: teachers :: counselors :: therapists :: medical professional :: grandparents :: law enforcement :: corrections workers :: youth service providers :: early childhood providers :: mentors :: faith professionals
Parents and professionals today can sense the hunger in boys for innovative parenting and effective education. In nearly every academic and behavioral marker, boys and young men are struggling. While some males get to the top of corporations and government quite well, millions of males are not thriving. In your own community, you may have felt a need to study and positively affect the developmental journey of our boys. In every community, we are seeing more and more boys who need our help, and want us to engage with them in successful ways.
Questions the Summit Can Answer
If these kinds of questions are being asked in your community, this summit might be just the right vehicle for growth and social change:
· What do boys need and how are boys needed in their world?
· Why are boys falling behind in so many aspects of life, including school?
· What is normal development of a boy from infancy to college age?
· What do boys specifically need from moms and dads as they develop?
· What are the best ways for counselors and therapists to work with males?
· How can we best protect the emotional lives of boys and young men?
· What rites of passage are needed for boys?
· How do we best deal with bullying and most effectively end male violence?
Day two of the Summit will focus on Fathers. This professional development opportunity is for those who have a vested interest in raising boys into men and the impact fathers have in their lives. M.A.N. C.A.V.E. (Men All Need to be Caring, Actively-Engaged, Vested and Encouraged) is a program for fathers to develop the skills necessary to support their children and family. This summit is the result of a collaboration with the Gurian Institute and community partners who intentionally work to support fathers and men in their unique role in a child's life. During the Fatherhood Summit, you will have the opportunity to learn from a variety of professionals who support the importance of positive male engagement influences. You are encouraged to ask questions, dialogue with others, and build new relationships. We hope the Fatherhood Summit will provoke some personal and professional reflection to help build a community where men are caring, actively-engaged, vested, and encouraged in Arizona.
Scheduled Day & Hours of the Summit:
Registration begins at 7:30 am for both In-Person Days
Thursday, December 2, 2021 - 8:00 am - 4:30 pm- Lunch Provided for in-person guests.
"Helping Boys Thrive in a Post-Covid World, Parts I and II"- Dr. Michael Gurian's two-part keynote is a deep dive into how boys think, react and view life, with practical insights for use in any environment where boys and adults interact. As he shows brain scans, Michael will reveal boys and girls' minds and hearts in new ways, and discuss what works best with boys and why. Michael will also provide key ways to nurture and protect boys' social-emotional development and educational success in the post-Covid world - a world in which many boys have fallen behind and need our help to find their way.
"Activating the Minds of Boys Through Connection"- Just as a tree needs a strong root system to give it the strength to withstand strong winds, children need safe, secure, dependable relationships that give them a foundation for thriving in a challenging world. In this interactive session, Eva Dwight will help participants explore how the process of meeting boys' physical and emotional needs impacts their development of important cognitive and social-emotional skills. Participants will examine key components of attachment and strategies for implementation in the home, the classroom, and other child-centered environments.
"Fostering Excellence and Cultivating Genius: The Equitable Thing to Do"- Dr. Fletcher's keynote will serve as a catalyst for educators (including parents, our children's first teachers) to reflect on practical ways by which they can cultivate equitable learning environments for students and children. Fletch will share first-hand accounts of educational excellence, ask essential questions, and create allies in dismantling the school-to-prison pipeline for boys of color.
Friday, December 3, 2021- 8:00 am -4:00 pm- Lunch Provided for in-person guests.
"Mastering Two of the Finest Arts - Fatherhood & Relationship"-Dr. Michael Gurian's keynote blends insights into fatherhood with insights into healthy relationships. Showing scans of women's and men's brains, Michael reveals bi-strategic parenting, different nurturing styles, crucial bonding and relationship rituals, and ways to leverage the twin arts of fatherhood and relationship. As he focuses on fathering, Michael provides insights and strategies that fathers, and male role models can use right away to provide children with guidance, purpose, healthy social-emotional development, and interpersonal resilience.
"Forging Boys into Men"- Tim Wright's session will focus on the importance of forging boys into good men.  Using Rites of Passage as the scaffolding, Tim will offer insights into how to instill a vision for manhood into our boys and the crucial role dads and men play in building our boys into men.
"The Paternal Nurturance Asset: Father Aware / Father Unaware"- M.A.N. C.A.V.E. was created to improve the well-being of children by increasing the number of children growing up with engaged, committed, and responsible fathers or male role models. This session is designed to awaken, make aware, admonish, and hopefully provide Father's with encouragement, equipment and a recommended ethos in executing their paternal responsibilities as family and community leaders.
"Prevention of suicide in adolescence: A pharmacists overview of medications, fatherhood impact, and family dynamics"-Michael Campbell, PharmD, BCACP
Current suicide trends for youth
Medications in mental health for youth and adults 
Fatherhood impact on family dynamics concerning mental health
"The Reality of the Comeback"-Johnny Ramirez
Growing up influenced by gangs, Johnny did not want to experience what his life would have been like if he continued that lifestyle. He will discuss his personal experiences of disappointment and loss, and his journey to bounce back from numerous setbacks. He will also discuss how he accessed his resilience, so that the pain and struggles he experienced did not keep him down. He will also discuss how his experiences have helped him to better understand his currently incarcerated son.
Interpretation Available for Spanish Speakers
REGISTRATION IS FREE!!!!
For more Information Contact: mancaveprogram@gmail.com
Gloria Andrade @ gloria.andrade@phoenix.gov
Jennifer Dancy @ jennifer.dancy@phoenix.gov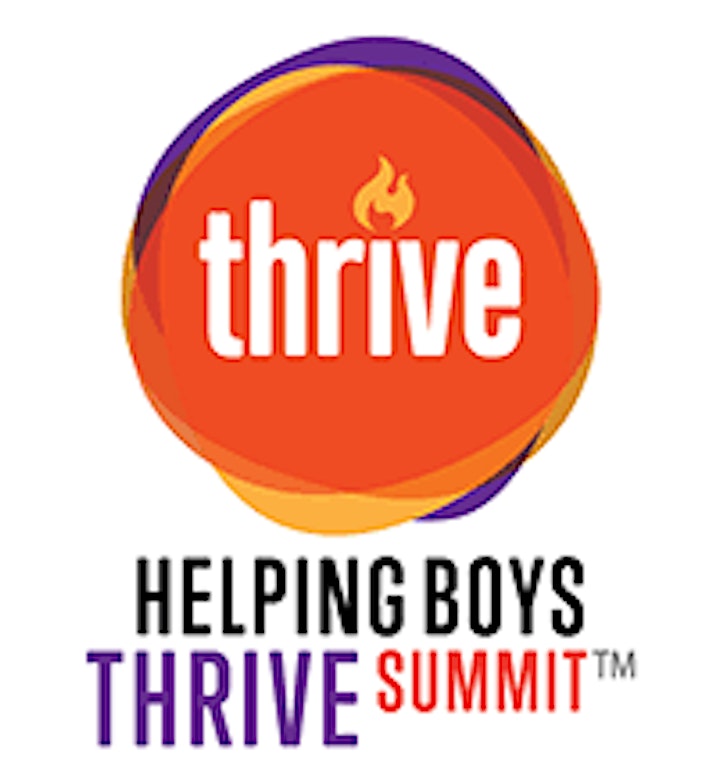 Organizer of M.A.N. C.A.V.E. 2021: HELPING BOYS THRIVE & Fatherhood Summit
BACKGROUND
The City of Phoenix Head Start Birth to Five Program provides free comprehensive early childhood development and family support services to eligible low-income families with children ages 0-5 and at risk pregnant women. The program has an emphasis on promoting school readiness through early learning opportunities that promote strong child outcomes in the areas of social and emotional development, language, cognitive, early reading, science, math, and physical development. Believing that parents are the first and most important teachers in a child's life, Head Start provides parenting education opportunities with the intent to support fathers and other male role models.
MISSION
The Fatherhood Program seeks to improve the well-being of children by increasing the number of children growing up with caring, actively-engaged, vested, and responsible fathers or male role models in their lives.
VISION
The M.A.N. C.A.V.E. Fatherhood Initiative seeks to take a leadership role and commit to fostering the positive relationship of fathers or male role models with their children.  Along with our existing efforts, we can promote the important roles of both parents - mothers and fathers - and in doing so, improve the lives of children and families and promote father and male engagment.