MAMES Virtual Conference and Tradeshow
About this Event
April 13, 2021:
12:00 – 5:30pm central time - eBooth exhibit hall open
1:00 – 2:15pm central time
OPENING KEYNOTE SESSION: TIME TO REFRESH! Everyone is so tired of the ongoing pandemic. With Spring around the corner, it is time to bring some positivity into our HME world. Join us for our light and uplifting session with Bob Stromberg that will get you fired up for the rest of the week!
Bob Stromberg is a very funny man. He travels all over the world performing his very unique and perfect blend of story, standup and shtick. He is the co-author and one of the original stars of the megahit theatrical comedy, Triple Espresso, which has been seen by almost two million people from San Diego to the West End of London. The Chicago Sun-Times called Bob "...a mesmerizing physical comedian". The London Times called him "...a genuinely funny man." And so, he is.
2:45 – 4:15pm central time
LIVE SESSION WITH Q & A: CURRENT STATUS OF LEGISLATIVE ACTIVITY: John Gallagher, Vice President VGM Government Relations for VGM Group, Inc. and Jay Witter, Senior Vice President for AAHomecare: This session will provide participants with recent and timely government updates, illustrating how government policies have an affect the HME Industry. Topics will include the 2020 elections and the Congress committee assignments, federal legislation for HME and state level reimbursement concerns. John will also discuss recently released studies that support the industry's concerns for declining Medicare reimbursement.
4:15 – 5:30pm central - Dedicated Open eBooth exhibit time
April 14, 2021:
8:00a – 1:15pm central - eBooth exhibit hall open
9:00 – 10:30am central time
MEDICARE SESSION: TALKING ME THROUGH IT: Cindy White, Provider Outreach and Education Consultant, Jurisdiction's A & D, NORIDIAN HEALTHCARE SOLUTIONS LLC. Jurisdiction B DME MAC CGS Administrators, LLC. This session will provide a dive into specific concerns providers have related Medicare policies surrounding things like what is acceptable vs. what is not acceptable for refills; ABN's; and so much more.
10:45am – 12:15pm central time
SALES AND MARKETING CHALLENGES IN THE AGE OF MASKS AND SOCIAL DISTANCING! Louis Feuer, MA, MSW
Dynamic Seminars & Consulting, Inc. Every crisis in live presents new challenges and creativity. The pandemic in strange ways will make as a more vital and valued industry. This program is dedicated to discussing the new roads to customer engagement, new way to build revenues and grow your business connects. There may be no better time to talk about the customer connection. Leave this program with new ideas and strategies that have allowed masks and social distancing to actually help our business. The pandemic has been a learning experience and it is not time to turn education into profits. Louis leads us all on the path to some of the most exciting marketing and sales options for your home care company. Get motivate and educated in one dynamic program.
12:15 – 1:15pm central time - Dedicated Open eBooth exhibit time
April 15, 2021:
11:30 am – 12:45pm Central Time: Dedicated Exhibit Hall Time
1:00 pm – 2:30pm Central Time:
MANAGEMENT SESSION: WHAT WILL THE FUTURE LOOK LIKE? If we think back to a year ago, we do not think anyone would have dreamed that ways HME providers do business would be so dramatically changes. In this session, hear from you peers on the lessons learned over the past year. What worked and what failed? What kind of technology did you discover? What will you do going forward post pandemic?
2:45 pm – 4:15pm Central Time:
LIVE REIMBURSEMENT ROUNDTABLE: TIME WITH THE EXPERTS AND YOUR PEERS: Craig Douglas, Vice President, Payer and Member Relations & Ronda Buhrmester, Senior Director of Payer Relations & Reimbursement, VGM Group, Inc. Build on your networking by joining your peers along with Craig Douglas and Ronda Buhrmester from VGM for a roundtable discussion on the landscape of payers in the MAMES area. The discussion will include updates regarding some of the prominent TPAs and MCOs in our industry and your region, some recent developments surrounding UHC, and any other State managed care or commercial plans that you would like to discuss. This will be an interactive session (no presentation)which means bring issues and trends that your company has identified with payers in order to work towards a resolution with the experts and peers.
4:15 pm – 5:30 pm Central Time: MAMES CONFERENCE NETWORKING SESSION – DOOR PRIZE GIVEAWAY
On Demand CEU Programs:
In addition to the live sessions all attendees will be able to customize their education by selecting any combination of the following sessions. These sessions can be taken anytime (24/7) during the two week conference.
Respiratory Track
1 contact hour for each class approved by BOC, AARC and IACET
Maximizing Profitability with Your Complex Respiratory Program, Ronda Buhrmester, Senior Director of Payer Relations & Reimbursement for VGM Group, Inc. & Dave Lyman, Vice President of Sales & Respiratory for VGM Group, Inc. Description: Within the complex respiratory space (vents, cough assists, vests, trach care, etc.), the number of HME suppliers getting involved are increasing. Having increased investments in inventory as well as clinical staff, the question becomes how are leading suppliers maximizing profitability while providing distinguished service to both patients and referrals. Join industry leaders, Ronda Buhrmester and Dave Lyman as they explore how leading HME suppliers are structuring and executing a complex respiratory program to achieve maximum profitability.
COPD/Chronic Respiratory Failure Overlap/Wrap‐around Syndrome, Ron Hosp, Vice President National Accounts for Breathe, LLC. Description: This course is a presentation of a 10‐year work‐in‐progress research these focusing on other disease states that are either pre‐disposed to and/or are a comorbidity of COPD.
Clinical Application of EtCO2 monitoring for Non‐invasive Ventilation Therapy, Timothy Quinn, Senior Director of Clinical Services for Masimo. Description: The clinical use models for proper patient identification for NIV and the use of EtCO2 monitoring in follow up and education.
Oxygen Patients on the Move: OCDs, POCs, and Device Best Practices, Nick Macmillan, Director Market Access & Strategy for Ventec Life Systems. Description: Oxygen reimbursement reductions have driven organizations to re‐evaluate the methods used for assessing and delivering portable oxygen. This interactive presentation will review the results of recent provider surveys covering Oxygen Conserving Device and POCs, and how they affect product development, product selection, and best practices for travelling oxygen. Participants will be provided the opportunity to share challenges and successes in their practice.
Transitioning into Pulmonary Service Provider: How to build a payor program, Dan Easley, Chief Strategy Officer for Encore Healthcare, LLC. Description: This topic will help DME providers to transition into a pulmonary service provider by mastering 3 strategic steps to position themselves with payors/systems.
Caring for all your Existing Patients' Airway Clearance Therapy Needs, Bobby Lankford, Director of Sales for International Biophysics. Description: The course is designed to provide in‐depth coverage of advanced Airway Clearance Therapy devices and how they benefit patients. In the course we will discuss symptoms to identify that would indicate a potential need for advanced Airway Clearance Therapy and what key identifiers to look for in the chart notes of existing patients. We will introduce tools to help DME staff to have open conversations with existing patients to enhance the conversations with the clinicians that could potentially lead to additional therapy that the patient would benefit from. The teachings will lead to a better understanding of how they can provide a continuum of care to the respiratory patients to enhance the care they are providing to this growing population.
Rehab Track
1 contact hour for each class approved by BOC and IACET
Wheelchair Repairs ‐ The Good, The Bad and The Ugly, Dan Fedor, Director of Reimbursement for VGM Group, Inc. & Jim Stephenson Reimbursement & Coding Manager for Permobil. Description: In the world of wheelchair repairs, there are The Good (suppliers taking care of their customers); The Bad (vague and unrealistic documentation requirements); and The Ugly (auditing on vague documentation requirements). There are a range of scenarios encountered with wheelchair repairs such as is it a repair or a replacement and what is required for each situation. It's critical for wheelchair suppliers to understand the documentation requirements for each situation in order to service customers timely and accurately.
Clinical Benefits of Power Standing for Pediatric Clients, Steffen Tiskus, Training & Development Coordinator of Power Positioning for Motion Concepts. Description: This course focuses on the clinical benefits of standing for a wide range of diagnoses with the focus on pediatric clients. With the use of case studies, a review of guidelines for a thorough assessment and proper final fit along with potential contraindications for a standing system will be discussed.
Documenting the Medical Need to Operate Power Seat Functions through the Joystick, Julie Piriano, Vice President of Rehab Industry Affairs & Compliance Officer for Pride Mobility. Description: This course will walk clinicians and supplier ATPs through a decision tree that considers single vs. multiple power option capabilities and limitations; emphasizes what a non‐expandable and an expandable electronics system is and does, and examines the need to operate power seat functions through the drive in
"Wow That's A Cool Device": Funding and Justifying New Technology, Ashley Detterbeck Clinical Education Manager for Permobil. Description: Ongoing technology changes with CRT can be exciting and frustrating. As an industry we have strived to provide our end users with the latest and greatest from special materials for manual frames to standing power wheelchairs. With these advancements in technology comes the frustration of trying to not only justify the equipment but fund it as well. In this course we will discuss how to navigate the current funding structure in providing new technology as well as walk through clinical justifications to better support its use.
Tilting the Odds: Manual Tilt to Improve Rehabilitation Outcomes, Debbie Pucci, Clinical Educator for KI Mobility. Description: Neurologic disabilities such as CP, ALS, MS, and SCI figure more prominently in discussions about the impact and importance of complex rehabilitation technology than CVA, yet more than 795,000 people in the United States suffer a CVA annually. Moreover, stroke reduces mobility in more than half of those over age 65. Medicare qualification requirements and reimbursement cuts have negatively influenced the caliber of wheeled mobility devices CVA survivors receive. Many obtain an upright, manual wheelchair that qualifies for Medicare rental reimbursement. It is well documented that manual tilt‐in‐space wheelchairs provide seat angle adjustments that can facilitate pressure relief, postural control, and activity specific positioning, but these chairs are
From the Inside Out: Exploring the Clinical Applications of Wheelchair Cushion Materials, Angie Kiger, Clinical Strategy & Education Manager for Sunrise Medical. Description: Clinicians working in seating and mobility have a wider choice of seating materials, shapes and technology than at any point in the past. Understanding the relationship between human biomechanics, seating shapes and materials is essential for the most successful outcomes for clients with mobility needs. This one‐hour session will review the key factors in posture, skin integrity and function and how to provide seating technology to meet those needs.
Billing/Reimbursement Track
1 contact hour for each class approved by BOC and IACET
Audit Update: What can we expect? Wayne van Halem, President The van Halem Group ‐ A Division of VGM Group, Inc. Description: After receiving a short reprieve during a portion of the pandemic, CMS is back at it with audits. The "toe in the water" approach that they indicated it would be seems a bit more aggressive than that. This presentation will discuss what the current audit environment looks like for suppliers during the pandemic and what we anticipate once the public health emergency is declared over. From OIG to RACs, SMRCs, UPICs, and MACs, everyone seems to be interested in auditing claims for durable medical equipment again. We will discuss why this is happening and what suppliers can do to mitigate their audit risk.
Start Gaining Traction with Commercial Payers, Sarah Hannah, CEO for ECS North. Description: Do you feel that commercial payers and managed care contractors employ claims processing stall tactics, denials, and give no provider manual in hopes that you just give up and write off the balance owed you? Navigating these waters is challenging and the payer practices frustrating. That being said, dealing with these entities to get the reimbursement which you deserve takes contract knowledge, perseverance and tenacity. This seminar will address some of the billing challenges providers face when dealing in the commercial world as well as provide ideas on how to combat denials and reimbursement runarounds.
COVID‐19 Policy Changes – What is Temporary and What is Here to Stay, Craig Douglas, Vice President of Payer Relations for VGM Group, Inc., Ronda Buhrmester, Senior Director of Payer Relations & Reimbursement for VGM Group, Inc. & Dan Fedor, Director of Reimbursement for VGM Group, Inc.. Description: We know the COVID‐19 pandemic has caused many changes in many areas with one well known area being Medicare FFS. The arena of managed care is no exception. Payers have waived, relaxed, or changed their policies around prior authorization, telehealth, coverage criteria, etc. Some changes are temporary, while others may be permanent. We will look at these payers along with Medicare FFS as to where to look at what has changed, how long it has changed for, and how to be prepared when the changes expire and policies return to where they were prior to the pandemic.
Entering Medicare FFS – What is Needed For Coverage? Ronda Buhrmester, Senior Director of Payer Relations & Reimbursement for VGM Group, Inc. Description: When a beneficiary hops from insurance plan to another, do you find yourself trying to put the pieces of puzzle together in order to get a claim submitted and paid? What type of documentation is needed (e.g., order, medical records, proof of delivery), if any? This session will focus on the different situations where a beneficiary transitions from another payer (e.g., commercial payer, Medicare advantage plan, or any Medicaid plan) into traditional Medicare FFS as the primary payer. The emphasis will be on simplifying the 5,000 piece jigsaw puzzle into just a few key pieces that are necessary.
Intake and Documentation: The Key to Positive Cash Flow, Sarah Hannah, CEO for ECS North. Description: Intake is one of the most important aspects of your operation. Gaining the appropriate gaining the correct medical documentation and prior authorizations sets the tone for the viability of the claim(s). Due to the many auditing bodies, developing a strong intake team and understanding the documentation requirements is essential in today's environment. Let's walk through the process together!
HR/General
1 contact hour for each class approved by BOC and IACET
Follow Your Strengths: Maximize Your Potential and Your Team's Potential, Paul DiMarco, Vice President of Organizational Development. Description: All people have a unique combination of talents, knowledge and skills -- strengths -- that they use in their daily lives to do their work, achieve their goals and interact with others. When people understand and apply their strengths, the effect on their lives and work is transformational. People who use their strengths every day are six times more likely to be engaged in their work and three times more likely to say they have an excellent quality of life.
Managing your Business's Financial Health During Tough Times, Jim Nygren, CFO for VGM Group, Inc. Description: There are many complexities to running a business, complexities that are compounded when aberrant events impact normal operations. This session will provide attendees practical guidance to help insulate them from uncertainties, and better position their businesses for long- term sustainability.
Human Capital: The new landscape of HR, Kelsey Burke, Human Resources Business Partner for VGM Group, Inc., Amy Streeter, Vice President of Talent Acquisition for VGM Group, Inc., Katie Morris, Director of Employee Benefits for VGM Group Inc., & Paul DiMarco, Vice President of Organizational Development moderated by Sara Laures, Chief People Officer for VGM Group, Inc. Description: The landscape of Human Resources is evolving. What was previously an administrative and compliance focused department is now a forward‐thinking, strategic partnership with business leaders. Innovation, technology, data, consultation, and a proactive‐approach are the new standard in every branch of Human Capital.
Leadership and Data – A Hand in Hand Approach, Miriam Lieber, President for Lieber Consulting LLC. Description: One way to assure your longevity in HME today is to employ good leaders. It makes all the difference in the success of your business. In fact, it is the difference between a thriving and a failing company. Using data to promote leadership will enhance productivity and help you find the next best leaders in your organization. We will discuss how to use data for outcomes and success as well as for motivation and more. Examining how to find and retain good leaders while using relevant data will be included. After all, good leaders armed with data are the keys to a successful company.
Embracing Patient Engagement, Cheryl Henninger, Director, Population Health and Community Services for Gerould's Professional Pharmacy Inc/Community Cares Health Solutions. Description: In this session, she will teach about the types and importance of patient engagement and discuss opportunities for patient engagement. Attendees will learn about patient engagement strategies, new revenue streams, and how to contribute to improved outcomes by creating community networking opportunities and partnerships with other agencies and health care professionals to circle around your community.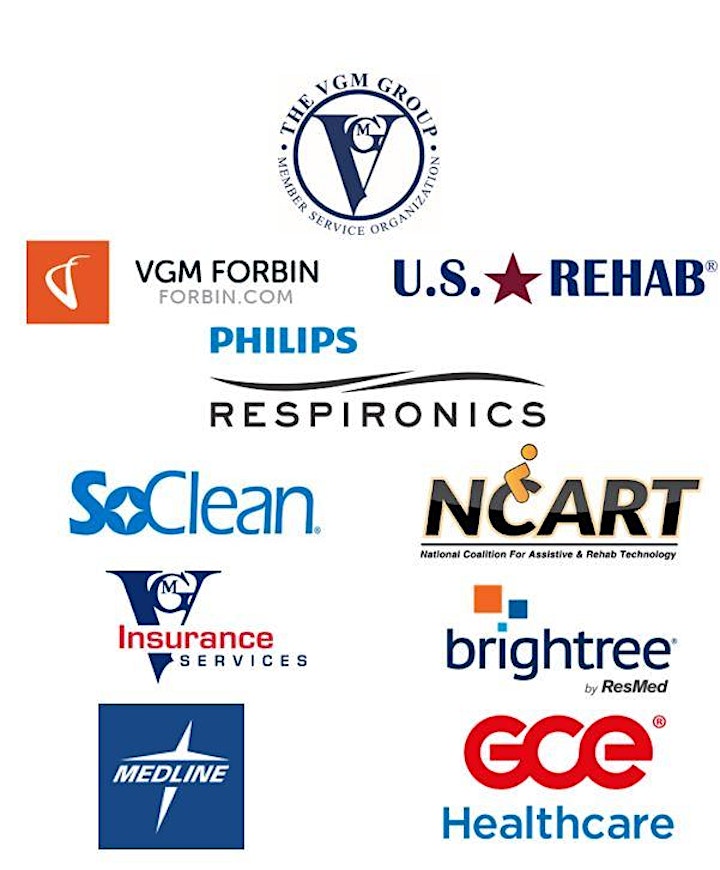 Date and Time
Location
Refund Policy