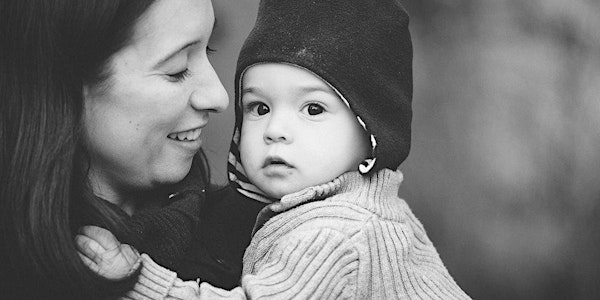 Mamas With Cameras Workshop: Using Manual (M) Mode to take great Natural Light Photos! (February 4)
When and where
Location
Good Shepherd Center, Room 223 4649 Sunnyside Avenue North Seattle, WA 98103
Refund Policy
Contact the organizer to request a refund.
Description
Have you started to explore the different shooting modes in your camera, but are stumped in very low light or backlight situations? Have you shied away from shooting in Manual Mode (M) because it seems too overwhelming? Have you been experimenting with shooting in Manual and have no idea why your pictures are blurry or over/under-exposed?
This workshop is designed for Mamas who have basic familiarity with their digital SLRs and who have been shooting in the semi-automatic modes (P, A/Av and S/Tv mode), and are ready to take control of all kinds of different lighting situations in the fun-filled world of shooting in manual (M) mode!
Manual mode is great for tricky lighting situations (shooting in backlight, low natural light), and for times when the semi-automatic modes are not giving you the style of picture that you're looking for.
The workshop will cover:
-A quick review of the exposure triangle (aperture, shutter, ISO) and focusing
-What the heck your meter (the -2/+2 scale in your viewfinder that moves all the time) is trying to tell you
-How to know which metering mode you should be in
-Exposing for different lighting situations (with lots of hands-on practice!!)
-How to use light to maximize the creative impact of your images- inside or out
To apply the concepts, we will be having hands-on shooting exercises and live models to practice on!
The small class size and women-only environment will ensure that you have plenty of opportunities to ask questions of the workshop leaders and have a fun, community learning experience! You won't believe how far you'll advance in just one afternoon!
Workshop Requirements:
-Previous attendance at our Mamas With Cameras Introductory Workshop is recommended, but not required. You should have basic familiarity with the concepts of aperture, shutter speed, ISO, and white balance, and some experience shooting outside of automatic mode.
-Portrait lens. If you don't have one already, please purchase, rent or borrow a 50 mm portrait lens in advance of the workshop. The 50mm f/1.8 lens can be purchased for about $95-100 (if your birthday is coming up though, go for the 50mm f/1.4 :-).) Glazer's Camera rents lenses by the day if you're not ready to buy. Please email us if you're not sure whether or not your lens is a portrait lens.
-A bra. You don't have to have kids (or wear a bra, really) but we have created a women-only class to celebrate the unique learning style that women have in a group setting, and so that you don't feel intimidated if you haven't had time to do silly things like reading the 200 page manual that came with your camera ;-). The shooting tips are focused on how to capture images of children, but can be applied to all kinds of subjects.
[Note: If you have a Nikon D40, D60, D3000, D3100, D5000 or D5100 please see the FAQ's below.]
FAQ's:
"What if I can't make it after I register?"
Please note our policy before you finalize your registration:

Your ticket is not refundable, but it is transferable. If you secure your place and your plans change, then you will be refunded your money only if you can be replaced by someone on the wait list. You are also free to sell your ticket and inform us that you are transferring the registration to someone else. If a conflict comes up, please contact us asap to find out the wait list status.
What's the deal with the Nikon D40, D60, D3000, D3100, D5000 and D5100?
The camera bodies in these models don't have the autofocus mechanism built in, which means that you'll need to use a more specialized lens, one that includes autofocus. Nikon labels these lenses as AF-S (not just AF). The portrait lenses you can use are the AF-S 50mm f/1.4G (~$485) and the AF-S 50mm f/1.8G (~$220). In a pinch, you can also use the AF-S DX 35mm f/1.8G or the AF-S 85mm f/1.4G. The AF-S lenses are quite a bit more expensive than the AF versions, so you may want to rent the lens for the purpose of this workshop. You can do that at Glazer's Camera for about $25 for the weekend. Just be sure to reserve your lens early and specify that you want the AF-S lens, not the AF! (Note: If you have any other Nikon camera model, you can use the AF version of the portrait lenses.)
More questions?
Feel free to email mamaswithcameras@gmail.com.
We look forward to an afternoon of fun and Mama bonding!