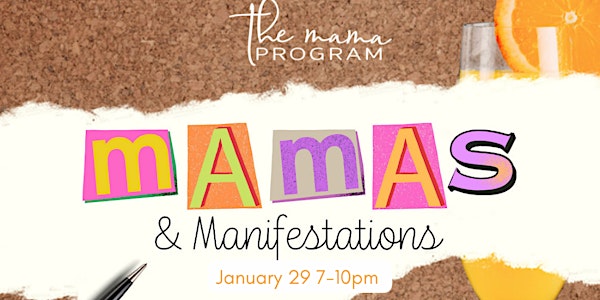 Mamas and Manifestations
It's almost the new year!! Are your goals in order mama? Join us in kicking off 2022 with a vision board party!
About this event
Gather with other mamas and learn the art of goal setting, create your very own vision board and share and inspire other mamas! This event is the perfect way to start 2022 off on the right foot. We will first learn how to goal set and then we will use those tips to create the perfect vision board to keep us on track all 2022. You know what they say, pray and manifest it. Here's to Q1!