About this Event
Enjoy a night of music, happiness and cultural exchange with the profound voice of Iranian singer Mamak Khadem and the fierce Macedonian brass band, the Džambo Aguševi Orchestra.
Dress comfortably and don't forget your dancing shoes!
Student tickets available ONLY for students. Please be prepared to present your Student ID at the door.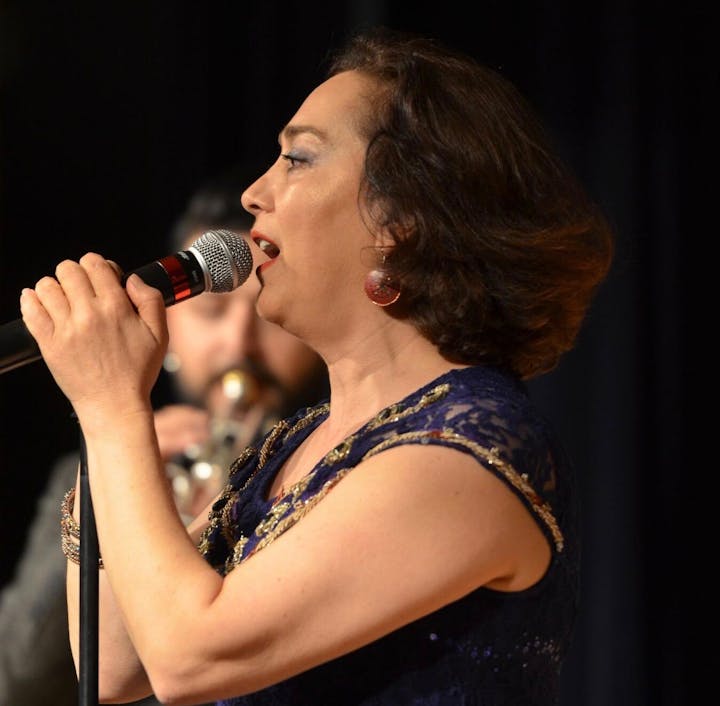 Khadem hailed by The Los Angeles Times as "...one of the wonders of world trance music," captivates audiences by blending her roots in the ancient poetry and music of the Persian masters with a bold and revolutionary new sound. By nature, she is a nomad, one who thrives on open spaces. By occupation, she is a bridge, one that connects geography to lore. In music, she is open to cultural influences, but she has chosen the classical Persian style as her base.
Džambo Aguševi Orchestra is a brass band from Macedonia virtuously performing a music that might be defined as fusion of traditional Balkan, Gypsy and Turkish music influenced by swing, jazz and pop and film music, today considered as one of top Balkan brass bands.