Event Information
Location
Microsoft Mountain View
1065 La Avenida Street
Building 1
Mountain View, 94043
Description
(25 SEATS LEFT!)
JOIN 300+ 'FAMILY TECH' LEADERS, LIKE...
MAY 10TH - MOUNTAIN VIEW, CA
---
KEYNOTES & CASE STUDIES FROM...
Brooke Chaffin
SVP, Women & Family

Randi Zuckerberg
Founder & CEO

Caroline Hu Flexer
CEO & Co-Founder
NEW!
Björn Jeffery
CEO & Co-Founder

Matt Wahl
Product Manager
Robert Scoble
Media Blogger

David Weiss
CTO & SVP of Product
Katherine Barr
General Partner

Andrea Barrett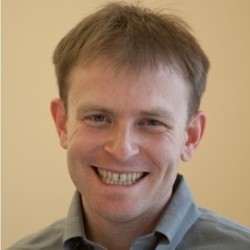 NEW! Josh Elman
Principal
NEW!
Mike Greenfield
CTO & Co-Founder

Founder

Mark Schlichting
Chief Creative Officer
NEW! Christine Tsai
NEW! Mauria Finley
Founder & CEO
NEW! Christen O'Brien
Partner
Ivana Kirkbride
Product Marketing
Kat Gordon
Founder &
Creative Director
Robin Raskin
Founder & President
Sean Percival
Co-Founder & CEO
Sandra Oh Lin
Founder & CEO

NEW! Jacob Klein
Sheila Dowd
Founder
Founder

Lorraine Akemann
Co-Founder &
Chief Learning Scientist

Shai Samet
Founder & President

WE'LL COVER STARTUP TOPICS, LIKE...
> Where the Wild Things Are:
Demystifying the 'Family Tech' Jungle
> Guess How Much I Love You(r Product)?
Engaging the Mom Blogger
> Are You My Mother?
Finding & Engaging with the Elusive Mom
> The Cat in the Hat:
The Magic of Product Development for Kids
> One Fish, Two Fish:
Case Studies for Monetization
> Oh! The Places You'll Go:
Mobile Usage, Tips, & Strategies
> Mobile Monopoly:
Mobile E-commerce Trends & Monetization
> Good COPPA, Bad COPPA:
Building Startups Amidst Regulation
> Schoolhouse Rock!:
UX & UI design for moms, kids & families
> Mobile Moms:
Strategies for reaching a (constantly) moving target
> Product Testing with Tots:
Tactics for effective testing (on a budget)
> Education Nation:
Getting smarter about what kids + schools need
2013 AGENDA JUST ANNOUNCED - CHECK IT OUT!
STARTUP DEMOS FEATURING...
AND A SPECIAL PERFORMANCE FROM...

DON'T BE ANTI-SOCIAL...
Date and time
Location
Microsoft Mountain View
1065 La Avenida Street
Building 1
Mountain View, 94043