Description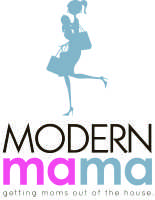 Mama goes Shopping!

To take advantage of our promo buy one, bring a friend for free, purchase 1 ticket and you'll be prompted to provide info on the free ticket for your friend. So, if there are two of you coming, buy 1 ticket. If there are 4 of you coming, buy 2 tickets.


Our first Vancouver shopping event is going to be fun for mama and kids, guided by our own personal stylist, Anna Cohen from Simply Stylish Mom.
We'll all meet-up at Pottery Barn Kids to browse and pick-up a 10% off discount card, just for us modern mamas. If you are opting for child care, experienced Modern Mama nannies will watch your little ones, while the staff at Pottery Barn Kids has a storytime all planned out for a fun time.

Next, us mamas (and any babies coming for the ride) will visit 3 stores, all at different price points, including a Turnabout Consignment Boutique, Spank Clothing, and Oliver & Lilly's clothing store. At each store we'll get some great outfit suggestions and tips on pulling together a fabulous look while on the go with kids. And, amazing mama and stylist Anna Cohen will be on hand to help us shop different looks and give you some fresh outfit ideas.

This will be a great morning of clothing inspiration, connecting with mamas, and fun for the babes!


Special Event Deals:

- 10% coupon for Pottery Barn Kids

- Turnabout will have a special sale for all the moms and will also offer coupons for future shopping at any of our locations
- Spank Clothing will offer Modern Mama 20% off of their unique, and figure flattering, in-house label Lost & Found. They've had lots of new mama's loving these designs! Sylvia Lee is the designer, born and raised in Vancouver. She tends to hit all different styles as her collection is super versitile and she tends to be a "curvier" designer, which really helps with post-baby bodies!
- Oliver & Lilly's will offer a Modern Mama special for all shoppers

About our stylist Anna Cohen, Simply Stylish Mom:
Anna is a mama of 2 boys and blogs about all things style, kids, parenting, and thrifting in Vancouver on her blog, Simply Stylish Mom. She also provides personalized shopping services and wardrobe cleanses. Read more about Anna on her website, and check her recent article on vancouvermom.ca
what's this?

Mama Goes Shopping!
Friday, June 15th, 10:00am-12:00pm
Pottery Barn Kids (plus an additonal 3 nearby stores)
2935 Granville Street, Vancouver
$10 members | $15 non-members

Your price includes refreshments, discount coupon, fashion stylist services, and personalized shopping experiences at 3 stores.

Organizer of Mama goes Shopping! (Vancouver)