Description
An Oldies Cruise featuring the golden era that was the 50s & 60s!
Get ready to rock and roll and enjoy a star-studded vacation with unparalleled access to legendary stars from our Rock 'Roll era. See and dance to the artists we grew up with while creating unforgettable memories. The Malt Shop Cruise is the experience of a lifetime.
Unlike concerts, you have the chance to mingle and interact with amazing performers while onboard. Enjoy events like a sock hop, prom night, hosted gameshows and many other spectacular events while on this amazing voyage.
This oldies cruise is super popular and quickly sells out every year. Your best bet is to call us for information on Pre-Sale opportunities. We are always happy to help. Call 585.653.8746.
Check out this awesome line-up: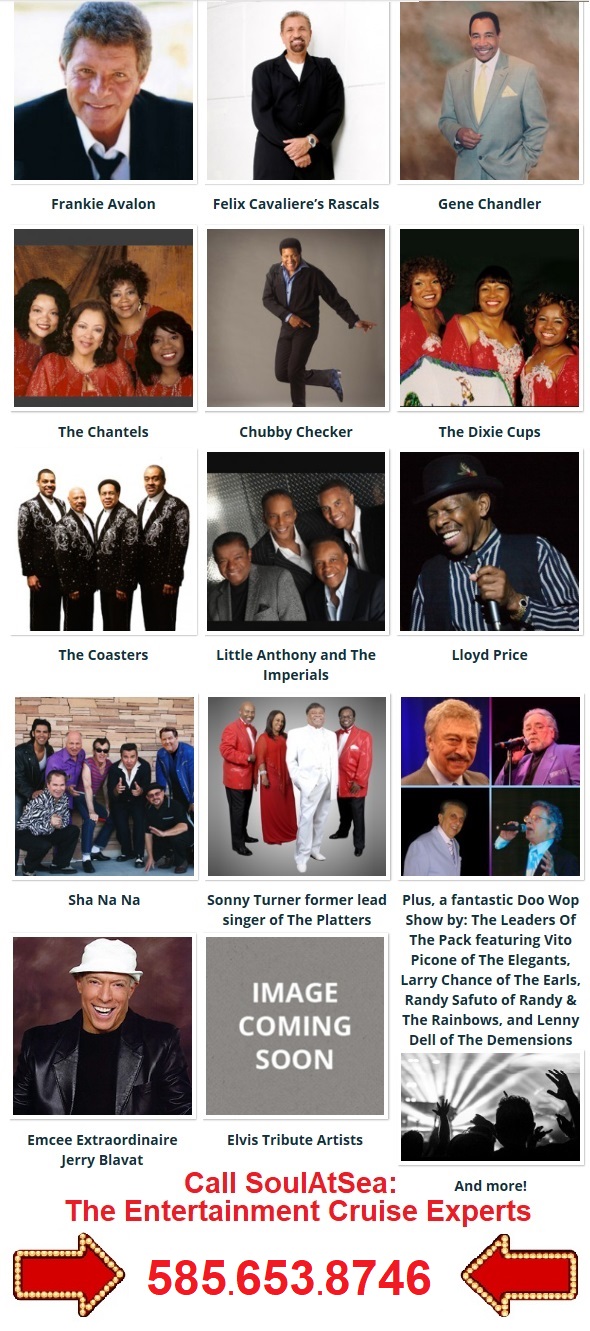 Hop on board our luxury ride for the week . . .