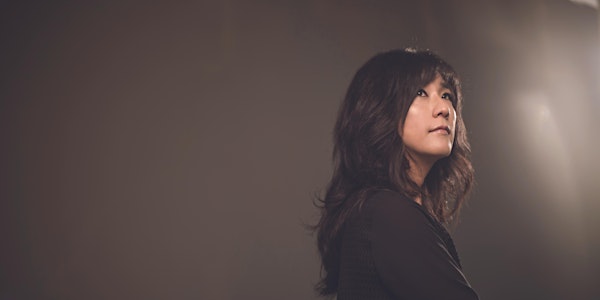 MALO/ KOREAN JAZZ
SOUND KOREA 2022
When and where
Location
Korean Cultural Center Brussels 4 Rue de la Régence 1000 Bruxelles Belgium
About this event
(EN)
MALO/ KOREAN JAZZ
13.10. 2022 - 20h / Free / Korean Cultural Center
MALO is a jazz vocalist, particularly known for her Scat singing in the jazz scene. She is not only known as a jazz vocalist but also known as a talented composer and producer in Korea. As a vocalist, her voice has been reviewed as the most authentic voice by music critics and listeners. Her 3rd, 4th, and 6th albums are written in the Korean Language. In addition, the project albums called 'The Camellia Lady(2010)' and 'Song Chang-Sik Songbook(2022)', showed how Korean traditional melody can be transformed into jazz.
(NL)
MALO/ KOREAN JAZZ
13.10. 2022 - 20h / Gratis / Koreaans Cultureel Centrum
MALO is jazzvocaliste. Ze is in de jazzscene vooral bekend voor haar scatten. Daarnaast kennen de Koreanen haar als een getalenteerde componiste en producer. Haar stem als zangeres werd door muziekcritici en luisteraars beoordeeld als de meest authentieke. De nummers op haar derde, vierde en zesde album zijn in het Koreaans. In haar projectalbums The Camellia Lady (2010) en Song Chang-Sik Songbook (2022) toont ze hoe traditionele Koreaanse melodieën kunnen worden getransformeerd in jazz.
(FR)
MALO/ KOREAN JAZZ
13.10. 2022 - 20h / Gratuit / Centre culturel coréen
MALO est une chanteuse de jazz particulièrement réputée dans le style scat sur la scène jazz. Elle est connue en tant que chanteuse, mais aussi en tant que compositrice et productrice de talent en Corée. Sa voix est considérée comme la voix la plus authentique par les critiques et le public. Ses 3e, 4e et 6e albums ont été écrits en coréen. De plus, ses albums intitulés 'The Camellia Lady(2010)' et 'Song Chang-Sik Songbook (2022)' ont prouvé que la mélodie traditionnelle coréenne peut être parfaitement adaptée au jazz.
More Info