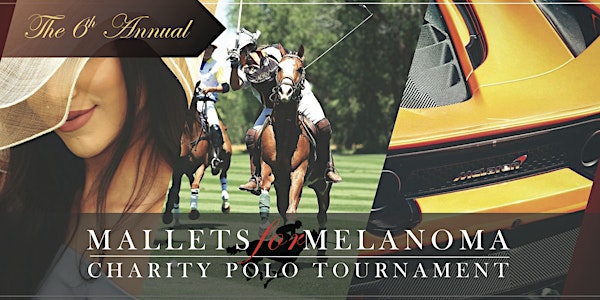 Mallets for Melanoma Charity Polo Tournament
Location
6359 Airport Rd
Sedalia, CO 80135
Description

THE EVENT
The Denver Polo Club hosts the 6th Annual Mallets for Melanoma Charity Polo Tournament that benefits the Colorado Melanoma Foundation, a local non-profit organization. This tournament is presented by Mike Ward Automotives of Highlands Ranch.

Join us with the whole family for an exciting day of polo, tailgating, luxury cars, mini polo, live music, bouncy castle, and more! Free skin screenings will be provided by volunteer Dermatologists throughout the event. Gourmet food & drinks for this event will be generously provided by local restaurants & distilleries for VIP ticket holders.
Please visit the event website at www.malletsformelanoma.com for more information.
---
Free skin screenings will be provided by volunteer Dermatologists throughout the day of the event. Proceeds of the Mallets for Melanoma Charity Polo Tournament benefit the local non-profit organization, The Colorado Melanoma Foundation, whose mission is to promote melanoma awareness in Colorado by educating residents about melanoma skin cancer & sun-safe behavior, delivering preventative skin screening services, and providing support for current patients. Please visit www.comelanoma.org for more information