Location
Dun and Bradstreet Credibility Corp - Plaza level
22761 Pacific Coast Highway
Malibu, CA 90265
Description
Agenda
06:30 pm - 06:50 pm Networking / Snacks
06.50 pm - 07:00 pm Welcome message
07:00 pm - 07:45 pm Featured Presentation #1
07:45 pm - 08:00 pm Break
08:00 pm - 08:30 pm Featured Presentation #2
08:30 pm - 08:40 pm Introduce yourself
08:40 pm - 09:00 pm Feedback, Prize Draw, and Networking
Featured Presentation #1:
Introduction to SSIS
Virginia Mushkablat, founder, HushHush
This session is directed at the very beginner, the person who never used SQL Server Integration Services and wants to learn the basics. We will provide an overview of SSIS, its purposes, and how-to's of workflow and dataflow management. As an example, we will create a simple package that is a representative of a typical job that integration developer would do and schedule its execution.
About Virginia:
Virginia Mushkatblat has 20 years of development and architectural experience with critical data-intensive applications. She has worked in companies ranging from start-ups to international conglomerates with the range of requirements, including those of 24/7 and batch processing, and lead teams of DB developers, architects and administrators. She has worked in entertainment, technology, e-commerce, and financial industries.
Featured Presentation #2:
Introduction to SSRS, and SSRS on SSRS
Steve Rezhener, Sr. Consultant, Bank of America
In this session we will address the basic questions of SSRS (what, why and how). We will cover the many benefits SSRS has to offer as oppose to custom web development. In addition, we will briefly cover SSRS internals and build 3 reports to answer the ultimate SSRS infrastructure related questions: how many reports do we have (a.k.a. report inventory)? how often our reports are in-use - who, when and how often (a.k.a. daily usage)? how many subscriptions and what are they?. At the end, we will review code transparency technique using SQL Server and SSRS.
About Steve:
Steve Rezhener has 12 years of development, administration and architectural experience with critical and data-intensive application built on SQL Server platform. He has worked in companies ranging from start-ups to international corporations, handling Windows and Web development, providing SQL Server and Business Intelligence development, administration and architecture, and leading technology projects. He has worked in Telecom, Insurance, Investment Banking, Online Media, Real Estate, Entertainment and eCommerce.
SQL Malibu Sponsors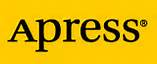 Tip of the month - reverse engineer an existing database using Microsoft Visio:

Reverse engineer an existing database into a database model
With the Reverse Engineer Wizard in Microsoft Office Visio Professional, you can create a database model from an existing database or a Microsoft Office Excel workbook. Database models graphically show the structure of a database so you can see how database elements, such as tables and views, relate to each other without showing the actual data. This can streamline creating a new database or understanding the structure of an existing one.