MALIBU LEARN TO MEDITATE OCEAN VIEW PRIVATE WEEKEND RETREAT with Kelly Shiv...
Description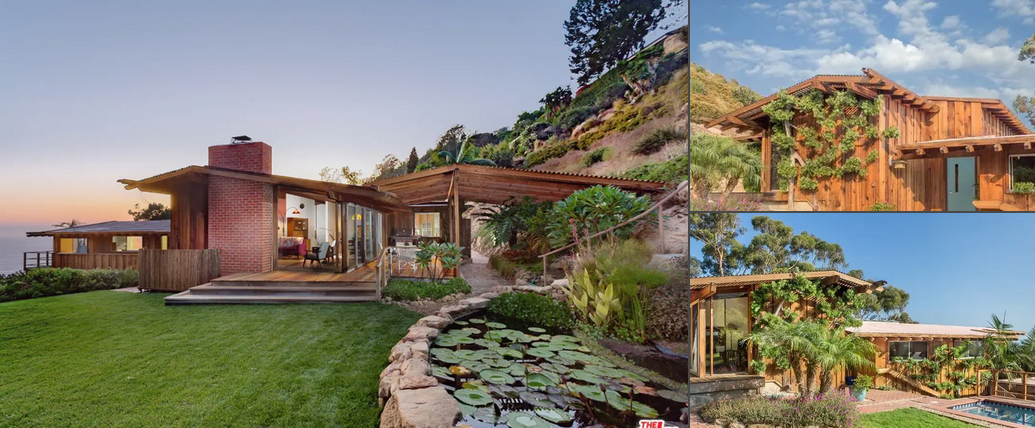 BECOME A SELF SUFFICIENT MEDITATOR FOR LIFE.
You are invited to join Kelly Shivangi Van Gogh - Columbia University and Himalayan trained Meditation Master and Consciousness Expert, in an unforgettable relaxing and expansive weekend, held at a gorgeous private Malibu home, with pool and Ocean views.
The course consists of four 90-minute sessions beginning Friday July 26th from 4:00-5:30 pm; Saturday July 23rd from 9-10:30am, a light organic vegetarian brunch of No. 8 Organcis Kitchari, will be served inbetween the two Saturday sessions, and we will meet again at 2:00-3:30 on Saturday. You will have a free evening on Saturday night, and then we will meet again on Sunday morning from 8:30-10 am. for your graduation. All four sessions must be attended to graduate as wisdom is shared sequentially, each session building upon the next. On-time arrival is important so meditations are not interrupted. Please arrive 10 minutes before each session.
The retreat is being held in a beautiful private Malibu Home and is a Six Bedroom, Six Bed, Three Bath Home.(1 King, 5 Queens), with private pool and Ocean views.

A "Day Retreat" ticket is also available, where you will return home or to your hotel of choice in the evening. Over this unforgettable weekend, you will become a self-sufficient meditator for life. You will learn the most effective meditation technique for busy people who are influencers, with busy minds. The practice is called Guru Dev No. 8 Meditation, and comes directly from the lineage of Royalty in India. You will be supported and enveloped during your learning, in pristine natural surroundings, and Kelly "Shivangi" will be available to you after in the days and months to come, to ask questions and to continue to progress your practice.
Guru Dev No. 8 Meditation is an eyes closed, silent mantra, effortless technique that anyone can do, and is practiced twice a day for 20 minutes. Guru Dev No. 8 Meditation technique is specifically designed for people who are high achievers, big thinkers, influencers, and change makers. Guru Dev No. 8 Meditation technique is specifically designed for busy people like you.
MORE ABOUT GURU DEV MEDITATION:
Guru Dev No. 8 Meditation comes from the 5,000 year old body of wisdom called the Vedas (Veda is the Sanskrit word for knowledge). The technique was cognized from the "great seers" of India called the Maha Rishis, to ignite "Bliss" consciousness within. The Maha Rishis were the scientists of the time who realized the answers to many great mysteries of the human brain, consciousness and the cosmos, without the aide of modern scientific equipment. They achieved great realizations simply by transcending (going beyond their current state of consciousness) in meditation. 5,000 years later, these findings are finally validated by Western modern science. The benefits of meditation have been written about in every business and health magazine, and have become fully funded research programs in many major Universities such as Columbia, Harvard and Stanford Universities. Meditation is the most effective tool to expand the mind and tap into expanded states of awareness.
Bliss is our natural state of being, and in this state of being, we enjoy perfect health, higher consciousness states, expanded awareness, natural and spontaneous stress release, deep restful sleep, and we become turned on and tuned in to all of existence, allowing a deeper connection. When we meditate, we are naturally "in tune" making us better lovers, companions, and friends, and we tap into brain regions that have been under-utilized, structuring new synaptic connections, allowing us to do less and accomplish so much more. Meditation allows us to be more intelligent, more compassionate and more effective, better humans. Meditation unleashes total human capability.
The innumerable benefits of regular 20 minute twice a day meditation have been widely scientifically proven, and have been reported on numerous occasions by the New York Times, Forbes, Harvard Business Review and Time Magazine.
After attending all sessions during a weekend retreat, or during a Group Course, or a Private Client Course, you will be a self-sufficient meditator for life.
High performers can get hijacked by silent stress. Many may think they handle stress well, but over 100,000 stress markers are embedded in the nervous system before the age of 20. Stress causes unease in the body and the mind, clouding judgment, and depleting energy causing strain in all aspects of life and relationships. Our brain is our largest asset and the meditation that I share is one of the most highly effective tools for the brain to unleash total human capability. Do less and accomplish so much more. Science has proven the innumerable benefits of regular daily meditation and is the single most effective tool for tapping into the fullest potential of the mind. From increased intelligence and creativity, significant stress release, deep peaceful sleep, to inner awareness, increased compassion and expanded consciousness, meditation is the tool to cultivate sustainable happiness.
Guru Dev No. 8 Meditation Course consists of three to four 90 minute sessions, preferably delivered over a weekend in a retreat setting.
During the course, you will firmly establish the proper mechanics for a life-long practice of meditation and sustainable happiness. The knowledge imparted in this course is based on 5,000-year-old wisdom from the Vedas in India. In Sanskrit "Veda" means knowledge. This supreme wisdom is life changing, life saving, and life transforming.
THE COURSE
The weekend day retreat is a private course by invitation only, due to the intimate environment of the private home in which the course will be held.
EARLY BIRD PRICING GOOD UNTIL JULY 9th and then pricing will go up.
COMPLETE RETREAT PER COUPLE KING: $2400 for two, to stay in the King Suite for the weekend.
COMPLETE RETREAT PER PERSON QUEEN: $1270 to stay in a Single Queen for the weekend.

DAY RETREAT FEE PER SINGLE PERSON: $800 to attend the Day Retreat Meditation Course (you will come for the course only and not stay in the home).
DAY RETREAT FEE PER COUPLE: $1400 to attend the Day Retreat Meditation Course. (you and your significant other will come for the course only, and not stay in the home).
COURSE DATES: Friday July 26th from 4-5:30; Saturday 27th 9-10:30, break for a light lunch, and return from 2-3:30 Saturday; Sunday July 28th 8:30-10 am Graduation.
REGISTRATION ENDS: July 19th at midnight.
***** DUE TO THE SMALL INTIMATE NATURE OF THIS RETREAT, THERE ARE NO REFUNDS.