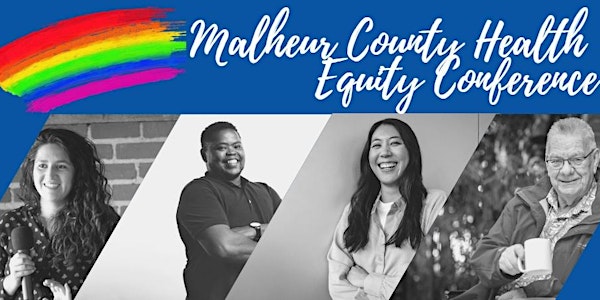 Malheur County Health Equity Conference
Join us to connect and collaborate to advance community health and equity during a robust day focused on solutions and strengths.
When and where
Location
Four Rivers Cultural Center & Museum 676 Southwest 5th Avenue Ontario, OR 97914
About this event
Malheur County Equity Conference Thursday, September 29th, 8:30 a.m. - 4:30 p.m. at the Four Rivers Cultural Center. We will bring together the public, employees of businesses, nonprofits, and government, to learn from each other, celebrate accomplishments, and fuel change.
Conference participants are encouraged to attend an informal reception in the Japanese Garden also at the Four Rivers Cultural Center on Wednesday, September 28th, from 5-7 p.m., the evening before the conference. Meet and greet speakers and other attendees and preview booths from community partner organizations. Hors D'oeuvres will be served.
Sponsored by Four Rivers Healthy Community; presented by the Malheur County Equity Stewards; in partnership with over a dozen community organizations, championing health equity together.
Find more information, including flyers and session application forms, at 4rhc.org/health-equity-conference.