Description
Join us for our second Changing the Conversation event of 2018 to discuss the dynamics of male* allyship in the workplace during the #MeToo movement.
We know that proactive male allyship and sponsorship - identifying and championing talent within their organizations - is key to women's advancement in the workplace, particularly because men hold most of the seats at the table. However, recent research shows that men may be more reluctant to develop professional relationships with women in the workplace post-#MeToo.
So how do we move forward? One year into the #MeToo movement, how do we build corporate culture that encourages male allyship and sponsorship of women?
*When we refer to male, men, female or women, we are inclusive of all who identify with these pronouns including cis, trans, gender-fluid and gender-nonconforming persons.
The program will begin with a presentation by:
Mary Pharris, Director of Business Development and Partnerships, Fairygodboss

Followed by a panel discussion with:
Ronald Taylor, Diversity Officer, The Federal Reserve of New York
Aisling McDonagh, Head of Digital Sales & Strategy, Domino Media Group
David Iankelevich, EVP Sales & Marketing, eMarketer

Christiana Cacciapuoti, VP Partnerships & Platform Ops, MAD Network
6:00pm Doors Open
6:30pm Program Begins

Follow us for event updates on Instagram, and share this event on Facebook and Twitter.
Hosted by:

AppNexus is an internet technology company that enables and optimizes the real-time sale and purchase of digital advertising. Its powerful, real-time decisioning platform supports core products that enable publishers to maximize yield; and marketers and agencies to harness data and machine learning to deliver intelligent and customized campaigns. For more information, follow @AppNexus or visit appnexus.com.
Sponsored by:

Moore Brothers Wine Company is unique. We represent the work of winegrowers committed to natural farming, small production, and the traditions of their respective regions. Many of the producers we represent are considered among the finest in the world. We are privileged to share these beautiful wines and invite you to join this wonderful community of winegrowers and wine lovers. Visit Moore Brothers, where the Tasting Table is always open, in Industry City at 51 35th St, Brooklyn, NY 11232 or online at moorebrothers.com.

Fairygodboss is the largest career community for women. Fairygodboss provides millions of women with the hard-to-find intel on work-life balance, salary, maternity leave policies, and how companies treat women. Founded by women, for women, Fairygodboss connects female job seekers with employers who believe in gender equality.

MM.LaFleur is a vertically-integrated womenswear brand that provides a complete wardrobe and personal-styling service for the busy professional woman. The company is revolutionizing the workwear space through a trifecta of offerings: luxury workwear that is both practical and elegant, complimentary personal styling (available online and off), and content that resonates with the multidimensional woman of purpose. MM.LaFleur's mission: to take the work out of dressing for work. Visit MM.LaFleur at 611 Broadway #401, New York, NY 10012, or online at mmlafleur.com.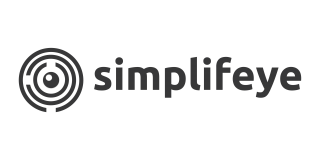 Healthcare providers are constantly on the go in their practice. Finding patient information, triaging patients, and making follow-up calls are are just some of the duties that drain efficiency. We use innovative technology to allow doctors and their staff to communicate seamlessly and provide them everything they need to focus on patient care. At Simplifeye you will be welcomed with open arms and recognized for your achievements. We promote from within and the growth potential is endless. We are a small team that really enjoys working together! We are committed to changing how doctors operate day-to-day and will provide you with the tools and mentors you need to make our vision a reality. Learn more at simplifeye.co.

Blackbaud is the world's leading cloud software company powering social good. Leading uniquely at the intersection point of technology and social good, Blackbaud provides cloud software, services, expertise, and data intelligence that empower and connect people to drive impact for social good. We serve the entire social good community, which includes nonprofits, foundations, corporations, education institutions, healthcare institutions, and the individual change agents who support them.
---
Changing the Conversation is an event series co-founded by Cynnie King, Rachel Fagnant-Fassler and Maria Simon, and sponsored by CFW Careers in collaboration with our team of committed volunteers and advocates.
This mission is fueled by:
An interactive event series connecting women executives to peers to create a network committed to advancing female leadership

Advocacy in the private and public sectors for policies that support the prominence and permanence of women in the workforce

Professional guidance and career development for women in business, including job placement, transition coaching, and mentoring