MalcolmX13th: 13th at The Shabazz Center
Description
The Malcolm X and Dr Betty Shabbazz Memorial and Education Center will be hosting a screening of Ava DuVernay's "13th", followed by a discussion facilitated by community leaders in the Washington Heights, Harlem, and greater New York City area.

Donations to secure the center for the night were fulfilled! Donations past the $1,000 mark will go toward gifts for speakers, food/drink, and printing costs.

http://youcaring.com/malcolmx13th

Speaker/facilitator list coming soon!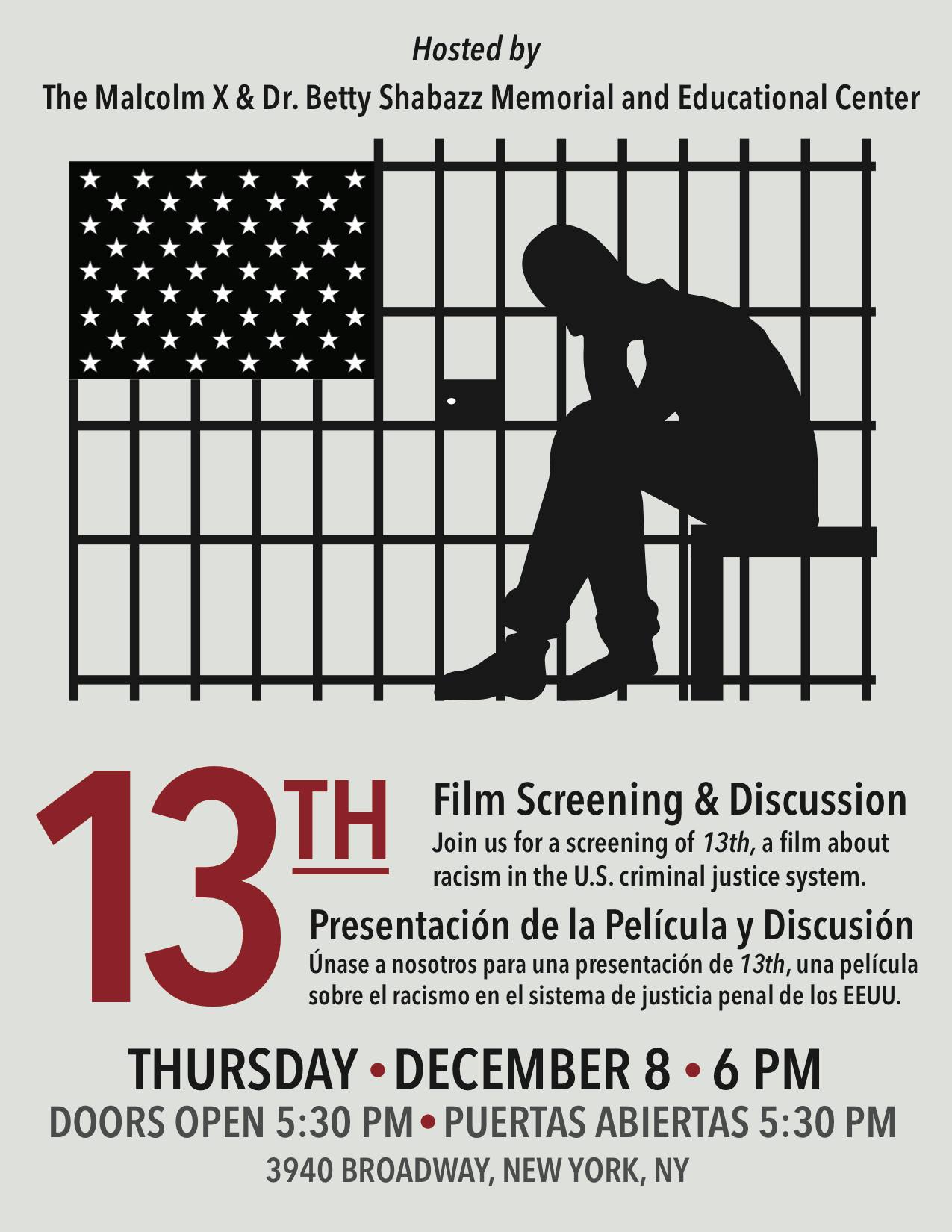 Date and Time
Location
The Malcolm X & Dr. Betty Shabazz Memorial and Educational Center
3940 Broadway
New York, NY 10032