Description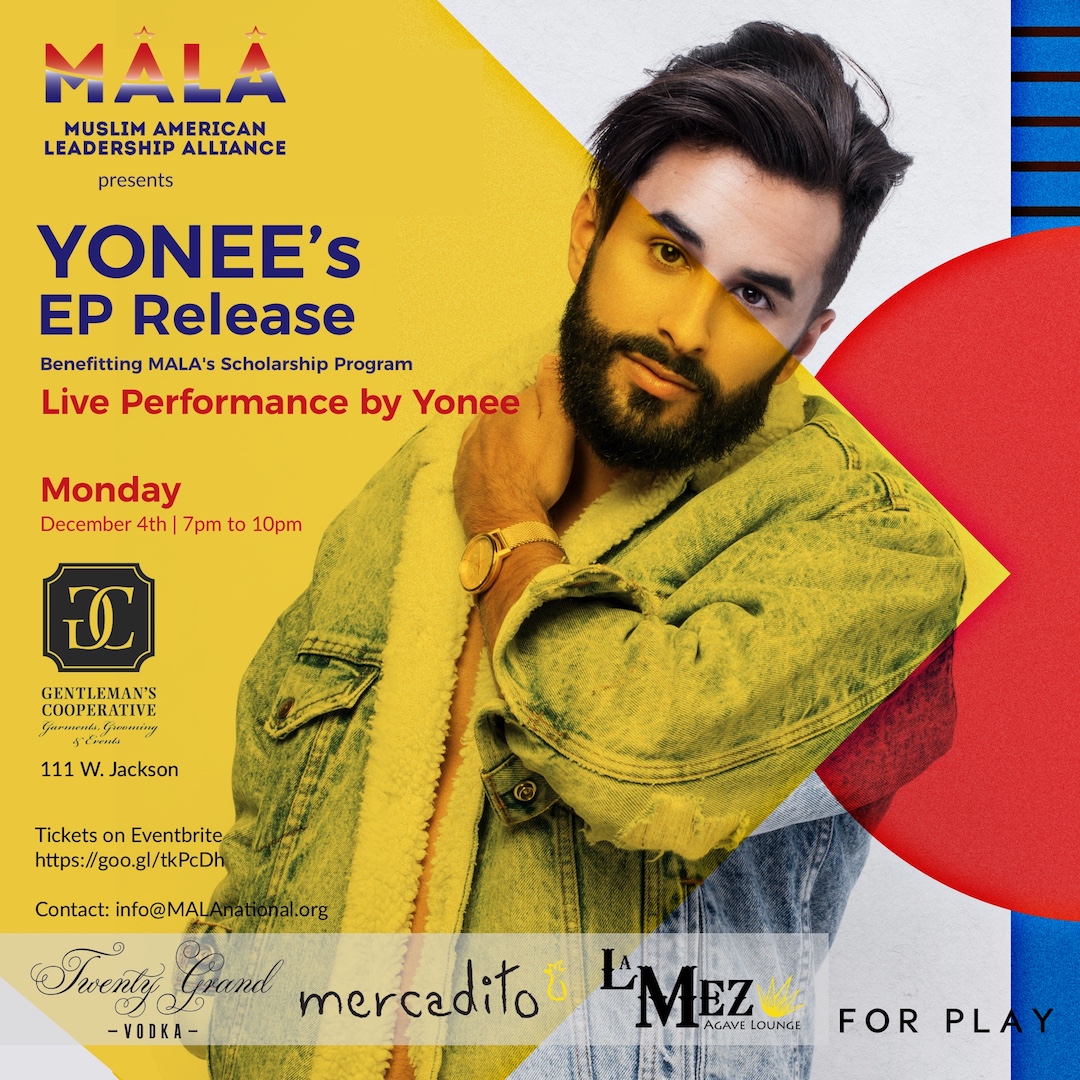 On Monday December 4th, 2017 - MALA (Muslim American Leadership Alliance) is holding its second Annual Gala at Gentleman's Cooperative (111 W. Jackson) to raise money for our scholarship program to empower a new generation of leaders.
MALA's Scholar Program aims to empower students with the knowledge and resources to successfully complete a higher education, while providing scholarship and leadership services.
Education's engine of opportunity becomes an agent of change. Education has long been called the "great equalizer" in helping families and individuals attain the American dream. Scholarships represent an antidote to inequality, a pathway to diversity and enriched societies. This will help lead our nation going forwards, whilst mentoring the generations to come.
The event is going to feature a special performance and EP release by the Artist known as Yonee. Originally from Orlando, FL., YONEE started playing the piano at a young age and years later was a touring DJ while in college at University of Chicago. He further pursued his passion by mastering music production on his own and DJ-ing colleges around the country which included University of Texas, Stanford University, and Florida State to name a few. Now, living in Los Angeles, he's ready to release his first EP infused with his infectious energy and natural positivity.
Our goal is to raise $20,000, which will be awarded to students pursuing a meaningful and effective higher education in the United States.
About MALA:
The Muslim American Leadership Alliance (MALA) is a 501 (c) 3 civic & community organization committed to promoting individual freedom, diversity, and celebrating heritage. An alliance dedicated to leadership through integrity, MALA provides a platform for people to share their individual stories & to speak for themselves; nurtures emerging community leaders; and unites Americans of all backgrounds to advance constructive solutions to extremism and human rights abuses. MALA is open to choice and creed, and we embrace free expression, gender equality, and pluralism as cherished universal ideals.