Description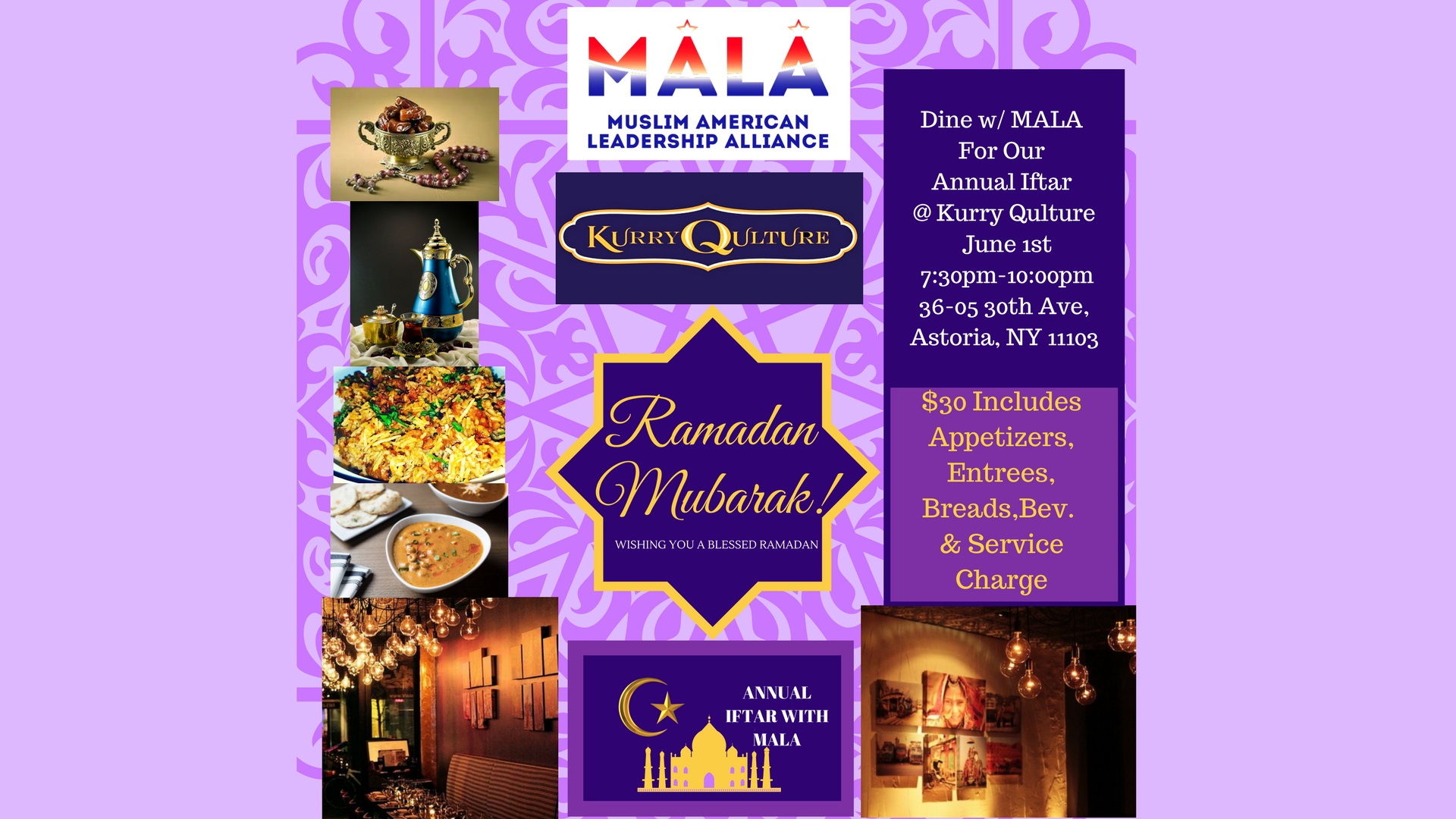 Ramadan Mubarak!
Come break your day long fast with bursting fusions of flavor from India and enjoy an evening of celebrating community and meeting new people during the month of Ramadan.
All are invited to join us in experiencing cuisine that will make your taste-buds surge at Kurry Qulture, winner of the 2017 Diner's Choice Award, and featured in 2017's Michelin Guide.

Cost is $30 for a pre-set dinner that includes appetizers (both vegetarian and non-veg), chicken & goat entrees, assorted breads, beverage, & service charge.
NOTE: *Patrons who arrive at the door will be responsible for covering $30 payment to join* (if you haven't already payed online).
Special thanks to GroupRaise and Kurry Qulture for supporting our organization. A portion of proceeds from the event will be donated to help support our programs and projects.