Description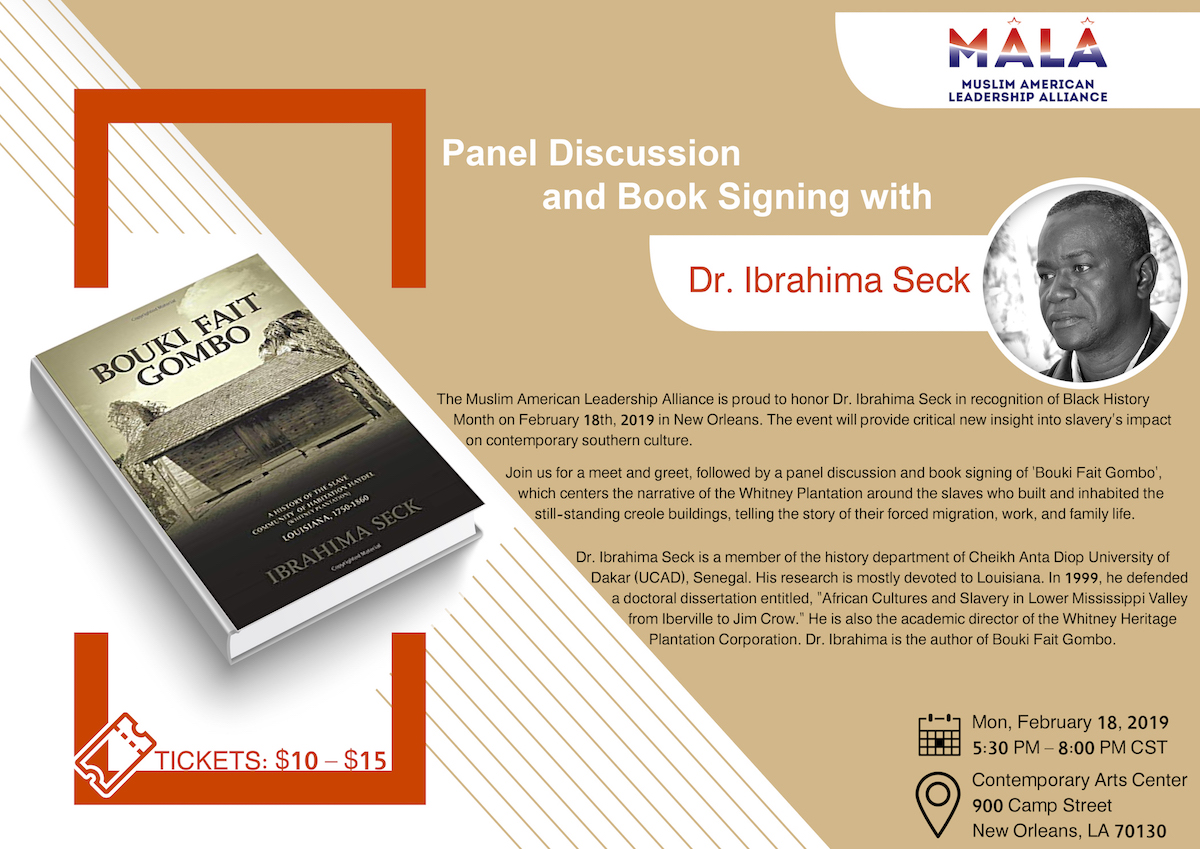 The Muslim American Leadership Alliance is proud to honor Dr. Ibrahima Seck in recognition of Black History Month on February 18th, 2019 in New Orleans. The event will provide critical new insight into slavery's impact on contemporary southern culture.
Join us for a meet and greet, followed by a panel discussion and book signing of 'Bouki Fait Gombo', which centers the narrative of the Whitney Plantation around the slaves who built and inhabited the still-standing creole buildings, telling the story of their forced migration, work, and family life.
Dr. Ibrahima Seck is a member of the history department of Cheikh Anta Diop University of Dakar (UCAD), Senegal. His research is mostly devoted to Louisiana. In 1999, he defended a doctoral dissertation entitled, "African Cultures and Slavery in Lower Mississippi Valley from Iberville to Jim Crow." He is also the academic director of the Whitney Heritage Plantation Corporation. Dr. Ibrahima is the author of Bouki Fait Gombo.


Agenda
Networking: 5:30-6:30 pm

Opening Remarks: 6:30-6:40 pm

Panel Discussion: 6:40-7:10 pm

Q/A Session: 7:10-7:30 pm

Book Signing: 7:30-8:00 pm
We are grateful for WNNO and NPR to provide us with media support and sponsorship for this event.