Description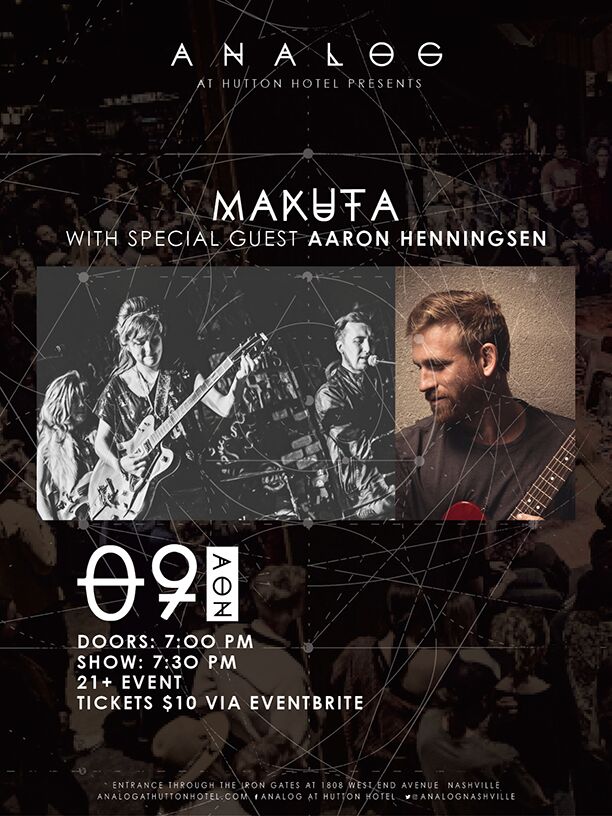 MAKUTA (Doug, Jane, Aleata, and Rose) are a soulful pop-rock band signed with super producer Timbaland's Bluestone imprint, and based out of Brooklyn, New York. The band are set to release their highly anticipated new album (which features collaborations with Timbaland, Chad Hugo of N*E*R*D*, and others), supporting the releases with global touring. MAKUTA's music has been featured on CBS, ESPN, Billboard, LifeTime, and Yahoo!, and have received critical praise from the likes of Perez Hilton. They also have collaborated with numerous artists and producers of note, including Timbaland, Chad Hugo (of N*E*R*D* and The Neptunes), Maroon 5, Kelly Clarkson, Hall & Oates, Aaron Henningsen (of The Henningsens), Scott Storch, Ab-Liva, Ron Carter, among many others.
ASONG (Aaron Henningsen)
Pop Singer-songwriter, Asong, has recently released a new single "My Perfect Stranger". https://song.link/s/4yxbFFyNmHrCtcbHueMzPz. Formerly signed with family country band The Henningsens to Sony/Arista Nashville. Wrote and performed #13 hit "American Beautiful". Wrote the #2 platinum selling single "You Lie" for the Band Perry. Scored singles/cuts with Billy Currington, Makuta, Sara Evans, The Band Perry, Jarrod Neimann, the video game The Sims, Nashville the TV show.