Description
Join us on this journey to experience music styles from different parts of the world performed with a unique Bay Area flavor.
Acompañanos en esta travesía y experimenta los diferentes estilos de música interpretados con un sabor único del Area de la Bahia.
Next stops / Proxima paradas: Spain, U.S, Colombia, Mexico, Turkey...
DOORS 9:00 PM, SHOW 9:30 PM
* No refunds or exchanges permitted *
** Sliding scale is made available to offer options that might make the event more affordable. Seating is general admission. There is no seating preference for the ticket price. Studio Grand is an intimate venue. The experience is great from any seat in the house. **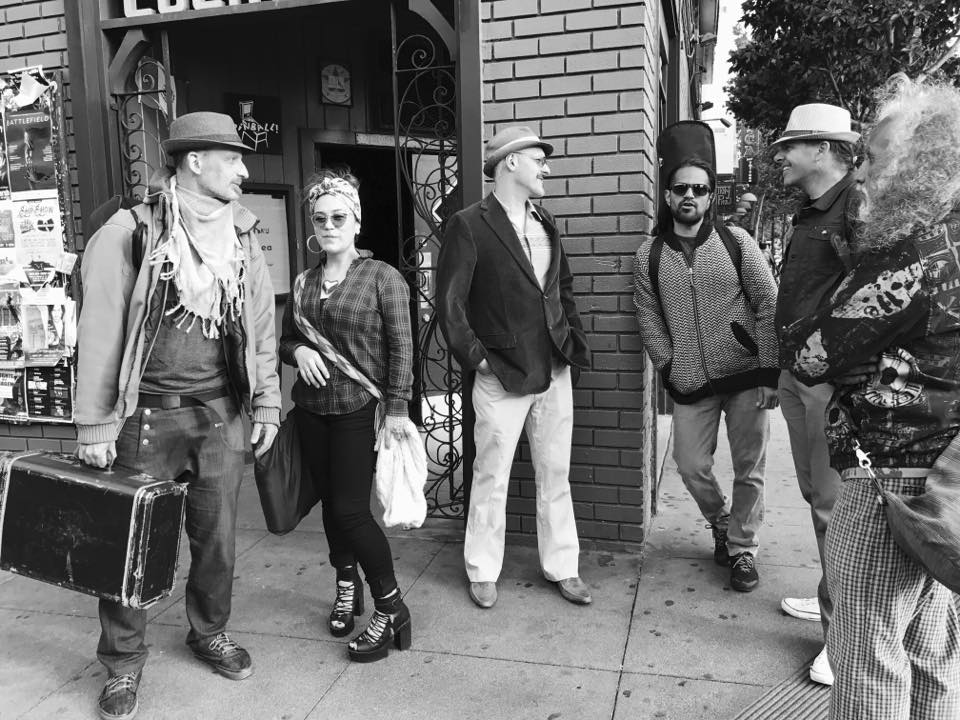 MAKRÚ
Landing in San Francisco from different parts of the world, various characters got together for different motives and goals at the end of 2008 and became Makrú, a musical tool to express their points of view, ideals and support the causes they believe in, chasing equality and unifying people along the way while doing what they love.
With an acoustic flavor that mixes Rumba Flamenca, Ska, Reggae, Cumbia and other global beats, lyrics in Spanish and English that bring reality, fiction, hope and joy Makrú sounds like smashing the earth and playing it on a record player.
"My Crew" is:
Jenny Rodriguez: Vocals, Palmas
Raúl Vargas: Cajón, Vocals
Vinicio Peñate: Bass
Bob Sanders: Guitar
Haluk Kecelioglu: Oud and Violin
Makrú has been part of benefits for affected workers of Chevron, Workers Rights, Cesar Chavez Day, Elimination of Violence towards Women and Girls, (AIDA) Interamerican Association for Environmental Defense, Moms Against Poverty and other events fighting sexual and racial discrimination.
Makrú has played :
The Great American Music Hall, Yerba Buena Center for the Arts, The New Parish, Elbo Room, among many other venues in the Bay Area, as well as Los Angeles, San Diego, Oregon, Mexico, Spain and Perú.
Discography:
2011 EP "Respeta"
2014 LP "Conexión"
Website | Facebook | Bandcamp | Instagram | Live video | Tiny Desk contest video 2016