Description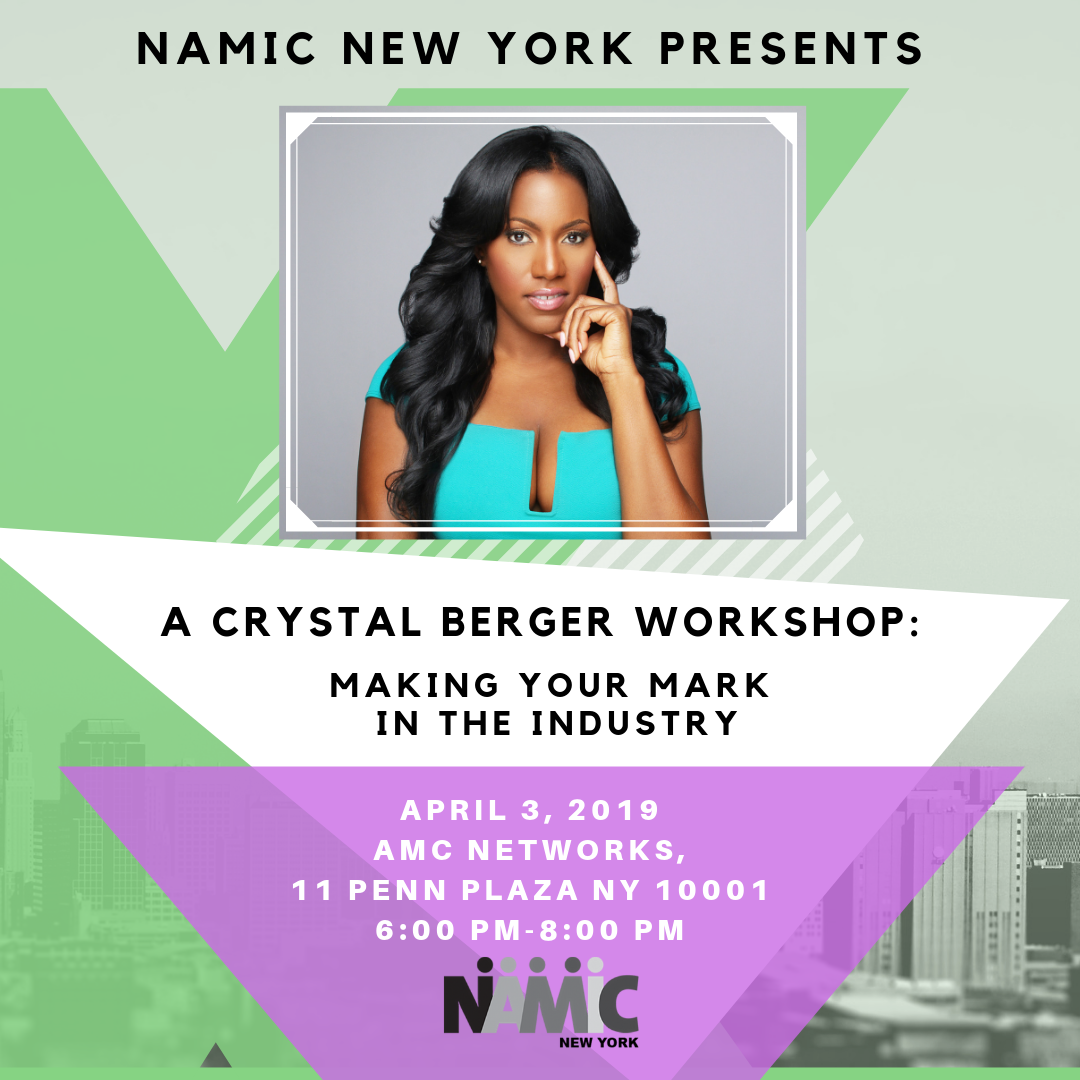 While the media industry is often perceived as glamorous and fun, in reality, it takes a lot of dedication, passion and persistence to leave a lasting impression in the field. Join NAMIC NY and industry expert Crystal Berger on Wednesday, April 3rd to learn how to unlock doors and make YOUR mark wherever you go. The series will cover the following topics:
April 3rd-Assessing and Knowing Your Worth at AMC Networks
April 11th
-
Working with Respect, Regard and Courtesy,
Instagram & FaceBook Live Streamed (session #2)
April 24th
-
Leading with Strengths,
Instagram & FaceBook Live Streamed (session #3)
May 1st
-
Making Your Mark,
Instagram & FaceBook Live Streamed (session #4)
Learn more about Crystal:
Crystal I. Berger is author of "Be Extraordinary: Claiming a Life of Purpose, Passion and Prosperity." She's a producer, writer, speaker and host and you can hear Crystal's podcast "Extraordinary" on FOX News Radio. She shares her voice on FOX News Opinions, Black Enterprise, Mediabistro and is a fill-in host for Joy In Our Town on the Trinity Broadcasting Network. Crystal advocates that shifting the mindset is key to both personal and professional significance; for that reason, Crystal founded Pinnacle Media Corporation a platform dedicated to breaking the barriers to entry in media and Corporate America via the use of smart technology. Learn more about Crystal at www.crystalberger.com or follow her on IG: @cbinspires and hashtag #BEInspired!
We cannot wait to see you there! Light refreshments will be served!