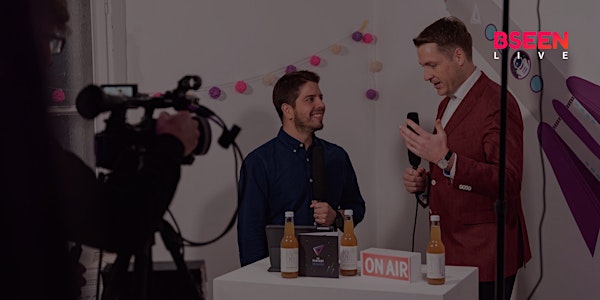 Making Your Events Shine In A Covid-19 World (And After)
Description
Attention All Event Managers!
While Zoom and Webex may work great to connect your community with speakers right now, you know that this is not a sustainable model.
At the end of the day, you need to bring in your sponsors, push ticket sales, merchandising, and everything else that keeps your business floating.
About The Workshop
During this 1 hour, online workshop you will learn:
✅ The potential and capabilities of professional (and affordable) live video production.
✅ What exactly are story-driven, engaging, experiences?

✅ How to monetize your live streams without bringing their quality down.
If this sounds interesting, then make sure to join us.
Limited spaces, please save your spot.
The Program
- 18:00 Welcome
- 18:05 Story-driven live stream events
- 18:30 Case study TEDx Vienna
- 18:40 Case Study Elevate Startup Accelerator
- 18:50 Q&A
- 18:55 Workshop Wrap Up
About The Host
BSEEN Live produces story-driven live streams of events. Their goal is to help you grow your reach and community by combining relevant content with an engaging experience, in real-time.
PS: Do you know an Event Manager who may benefit from attending this event? Please feel free to share it with them