MAKING THINGS HAPPEN :: MAUI with Fred Egan + Jory Cordy

Tuesday, November 16, 2010 at 10:00 AM

-

Wednesday, November 17, 2010 at 6:00 PM (HST)
Event Details
The MAUI workshop is the very first workshop of its kind.  We're combining the Making Things Happen Intesive with a full two days of shooting, straight-talk and editorial training from Lara Casey, Fred Egan and Jory Cordy. 
Day One:  The Making Things Happen™ workshop is an intensive designed to fire you up.  This is the second half of this nationally-acclaimed tour with a new format and intensified content.  Spend an afternoon with Lara Casey making a clear, active, successful plan for 2010.  From branding to bold moves and everything in between, we're inviting you to join us for an intensive like no other.  "I'm fired up and intend to make sure you leave feeling the same way about your future.  I'll be asking attendees vital (ie- hard) questions and require that participants be ready to lay it all out on the table," says Lara.  This workshop is not for the faint of heart, but for creative professionals who really want to change, grow, and harness their full potential in the new year.  "Feel the fear and do it anyway!"
Day Two: An intensive photography workshop sharing philosophy, technique and creative process—emphasizing portraits & details with an editorial tone while creating images fit for publication.  There will be a details shoot with exclusive details reserved for each photographer.  Learn first-hand from Jory and Fred while having an editor's eye there to guide your perspective during the shoot.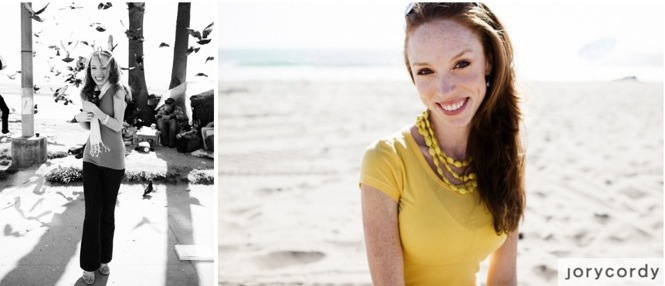 About Lara:  Lara was born in Washington DC.  She spent most of her youth growing up in the small beach community of Pensacola, Florida. Ms. Casey graduated with honors from Carnegie Mellon University and studied art and design at Yale University. Lara is a member of Mensa and an avid fitness buff. Mrs. Casey has a wide array of successes including having been a celebrity personal trainer in Manhattan and a contributor to Shape Magazine. Lara is currently Publisher and Editor-in-Chief of Southern Weddings magazine and launched Lara Casey Reps, a luxury market wedding consulting firm, in June 2009. Lara is the founder of MTH2010 (Making Things Happen in 2010) which is an intensive designed to help release fear, discover your authentic personal brand and harness your passion in business. Ms. Casey frequently speaks on the use of social media for business, personal branding and the luxury wedding market. She was recently seen as a speaker at such noted events as Engage!, Eventology, ISES and WPPI.  A self-confessed Wired magazine and Luna Bar addict, Lara lives in Chapel Hill, NC, and loves to travel. She frequently gives people her Delta Skymiles number instead of her social security number.
Have a question?  Check our new FAQ!
When & Where

Four Seasons Maui
3900 Wailea Alanui
Wailea, HI 96753


Tuesday, November 16, 2010 at 10:00 AM

-

Wednesday, November 17, 2010 at 6:00 PM (HST)
Add to my calendar
MAKING THINGS HAPPEN :: MAUI with Fred Egan + Jory Cordy