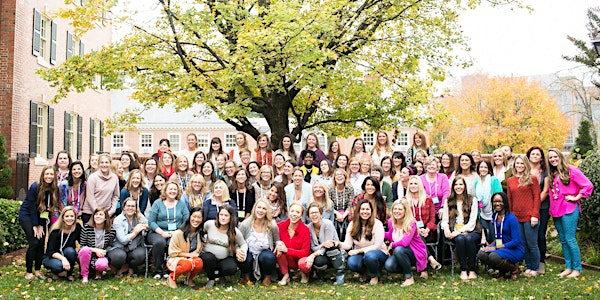 Making Things Happen 2016 Two-Day Conference
When and where
Location
The Carolina Inn 211 Pittsboro Street Chapel Hill, NC 27516
Refund Policy
Contact the organizer to request a refund.
Description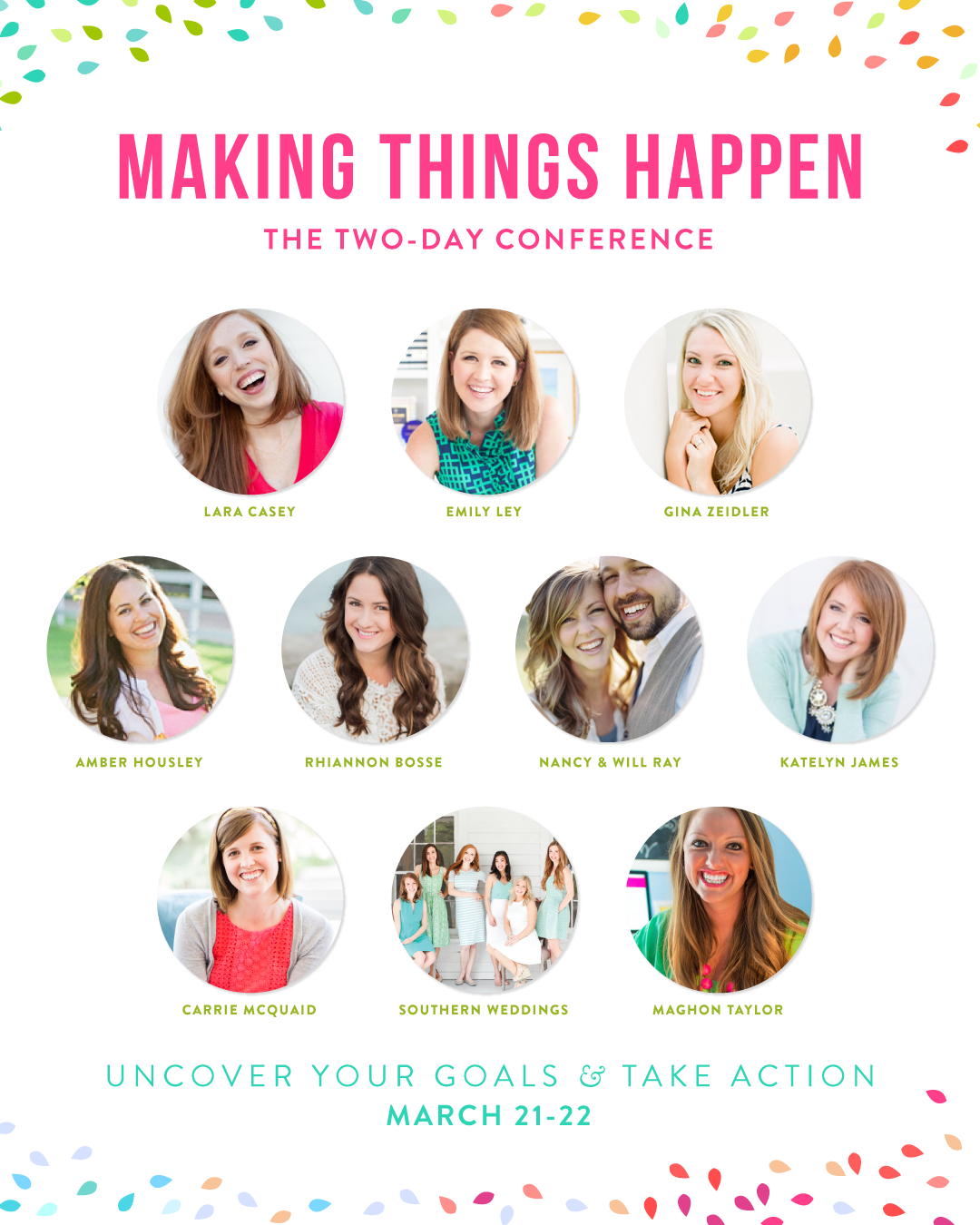 The 2016 Making Things Happen Conference, now in its seventh year, is the first of its kind. This two-day conference, led by Lara Casey, author of Make it Happen, is designed to fire you up and set you on a powerful path. Together, we'll dig deep, establish priorities, uncover a purposeful vision for your life and business, set goals, and discover how to make what matters most happen. Making Things Happen was founded on the idea that you have the choice to change your life.

THE STORY: In November 2009, Lara Casey took a seemingly small but gigantic risk that would change the course of her life and thousands of others. She wrote a blog post in response to an email that asked the question, "How do you make things happen?" That blog post started a revolution, and just 30 days later had her touring the US on a sold out 13-city tour to teach people the principles she used to make big things happen. Six years since it began and 1000+ alum later, MTH has become a national movement in the wedding and creative industry. MTH alum have made phenomenal things happen since attending (from national acclaim to life balance to new businesses to making creative passions their full time jobs!), becoming a part of one of the most supportive and encouraging collaborative communities out there ensures the MTH effect is lasting.

THE DETAILS: This March, spend two purposeful days with Lara Casey and MTH alumni Emily Ley, Gina Zeidler, Nancy Ray, Will Ray, Rhiannon Bosse, Amber Housley, Katelyn James, and special guest speakers. What can you expect? Even those who have gone through the MTH experience have a hard time articulating it, but that's okay - we encourage alums to let their actions explain the powerful changes they've experienced! Today's Making Things Happen Conference is designed to fire people up to make bold decisions towards their best lives and empower them to step into their fears instead of away from them. Attendees are given the time and space to walk through vital and challenging questions — the ones that are easy to ignore on a day-to-day basis. We dig in together to discover our cores, and then learn how to act on those cores by ridding ourselves of distractions and fears to step boldly onto a new path. MTH is not for the faint of heart or for people who want a quick fix, but for people from all walks of life who really want to change, grow, and harness their full potential. We believe life is too short to play small. For more, read feedback from many of the past MTH attendees on their experiences here.





WHAT IS INCLUDED WITH YOUR TICKET: Two impactful days with our inspiring and incredibly open collection of speakers. Conference sessions last from approximately 10am to 6pm on days one and two. Breakfast (starting at 9am), lunch, and snacks are served both days. There are also several optional and informal get-togethers throughout the Conference: a meet-up on Sunday evening and "fireside chats" to decompress on the nights of days one and two. Many attendees choose to get dinner together on one or both nights of the Conference, as well. We recommend you do not plan any travel on either Monday or Tuesday to get the most out of the experience.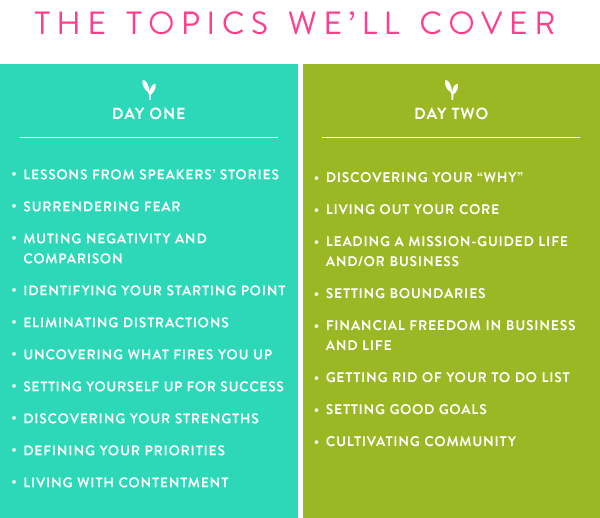 ACCOMMODATIONS: Making Things Happen is hosted by the Carolina Inn in Chapel Hill, NC. Every year we welcome attendees from around the country, and the Carolina Inn is conveniently located close to a major airport, RDU. The closest hotels are the Carolina Inn, the Franklin Hotel, the Chapel Hill Aloft, and the Chapel Hill Marriott. There is a group room block at the Carolina Inn, so be sure to mention the conference when you call to book. Lodging is not included with your ticket price. We encourage attendees to room together, and many say this is a highlight of their experience! Once your ticket is booked you'll be invited to our private Facebook page where you can connect with other attendees and make arrangements together.

LIMITED SEATS: Seats are limited to ensure an intimate experience. Alum are welcome to join again, and frequently do — contact marissa@southernweddings.com for a special alumni rate! We also offer flexible payment plan options for all potential attendees. Please email Marissa for details. All payments are non-refundable and non-transferable. Early-bird tickets are expected to sell out before they expire on January 29th, 2016!

QUESTIONS:

Can I attend if I have an idea but haven't acted on it yet? Yes! Whether you have your big idea already and need direction on how to execute it or you haven't found your calling yet, this workshop is for you.

Can I attend even if I don't have an idea, but I'm eager to discover my purpose and passion? Absolutely.

I've noticed that all the speakers are Christians. Do I have to have the same faith to attend? Because the speakers tell their personal stories, including the challenges they've faced, faith gets talked about at MTH. However, these are their personal stories, and faith is not a requirement to be a part of MTH. We welcome people of all faiths and backgrounds!
Can I attend even if I'm not in the wedding industry? Yes! While our personal backgrounds are in creative fields, the intensive is not wedding focused.

Is MTH only for business professionals and working women, or can I attend if I'm interested in MTH for personal reasons? MTH is personal. It's about harnessing your passion, conquering fear, and making an active plan for the future. This translates directly into both life and business. So, yes.
Are there opportunities for me to get to know other attendees during the experience? Yes! Creating community and accountability is a core part of this experience. You'll have nightly "fireside chats" and lots of opportunities to get to know one another!

Have a question we haven't answered here? Check our FAQ.
Need to convince your boss? Download our Facts Sheet!