Making the New College Town: How Preparation and Partnerships Transformed Kent, Ohio

Wednesday, January 31, 2018 from 11:30 AM to 1:00 PM (PST)
Event Details
"Making the New College Town: How Preparation and Partnerships Transformed Kent, Ohio

"

David Kaplan (Professor of Geography, Kent State University)

Event information:
Directions to UCR: https://www.ucr.edu/about/directions.html
Location of venue: http://campusmap.ucr.edu/?loc=INTS 

Parking is not free for this event. Attendees must purchase a parking permit via a permit dispenser in Lot 24 (not the parking kiosk/information desk): 

http://campusmap.ucr.edu/?loc=Lot24 



We can make reasonable accommodations for those with special needs if informed at least two weeks ahead of the event date.
Map from Lot 24 to INTS 1111: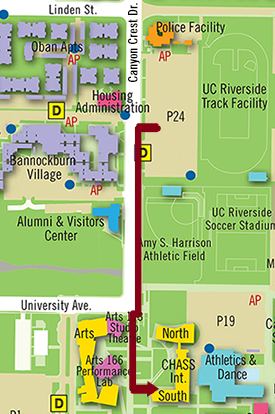 Seminar Summary:  
In the past eight years, the city of Kent underwent dramatic transformations.  The downtown was completely uplifted with a new hotel, a multimodal facility, brand new shops, new company offices, and a reconfigured landscape.  The physical and institutional connections between Kent State University and the City of Kent were enhanced with a new bicycle path and walkway, a bike sharing program, and a host of joint initiatives.  This presentation examines how these changes occurred, especially as they took place during the Great Recession.  Using interviews with key figures and systematic analysis of planning documents and newspaper articles, we demonstrate the importance of 1) generational shifts in the population of town and university, 2) steps taken by early leaders that were refined and put into action, and 3) opportunities presented by the overall political and economic environment. 
This work was done in conjunction with Dr. Jennifer Mapes and Dr. Kelly Turner
Bio: 
Dr. David Kaplan is a Professor of Geography at Kent State University.  He has written some 60 peer-reviewed articles and chapters, and 10 books including two titles just published: Navigating Ethnicity and Scaling Identities.  Dr. Kaplan's research interests include nationalism, borderlands, ethnic and racial segregation, urban and regional development, housing finance, and sustainable transportation.  Dr. Kaplan has directly supervised over 40 graduate students and teaches courses on many different aspects of human geography.  Dr. Kaplan is also a Councilor for the American Geographical Society, the United States' oldest geographical organization.  He edits the Geographical Review, the flagship journal of the AGS, as well as National Identities.
When & Where

900 University Avenue
University of California, Riverside
Interdisciplinary South 1111
Riverside, CA 92521


Wednesday, January 31, 2018 from 11:30 AM to 1:00 PM (PST)
Add to my calendar