Making the Most of Your Time & Space

Saturday, February 22, 2014 from 9:00 AM to 5:00 PM (PST)
Who's Going

Loading your connections...
3 of your friends are going.
Share it to get more people on board!
Share

Sara Haughty
San Francisco, California

Luke Picard
London, United Kingdom

Rick Vespucio
Florence, Italy
Event Details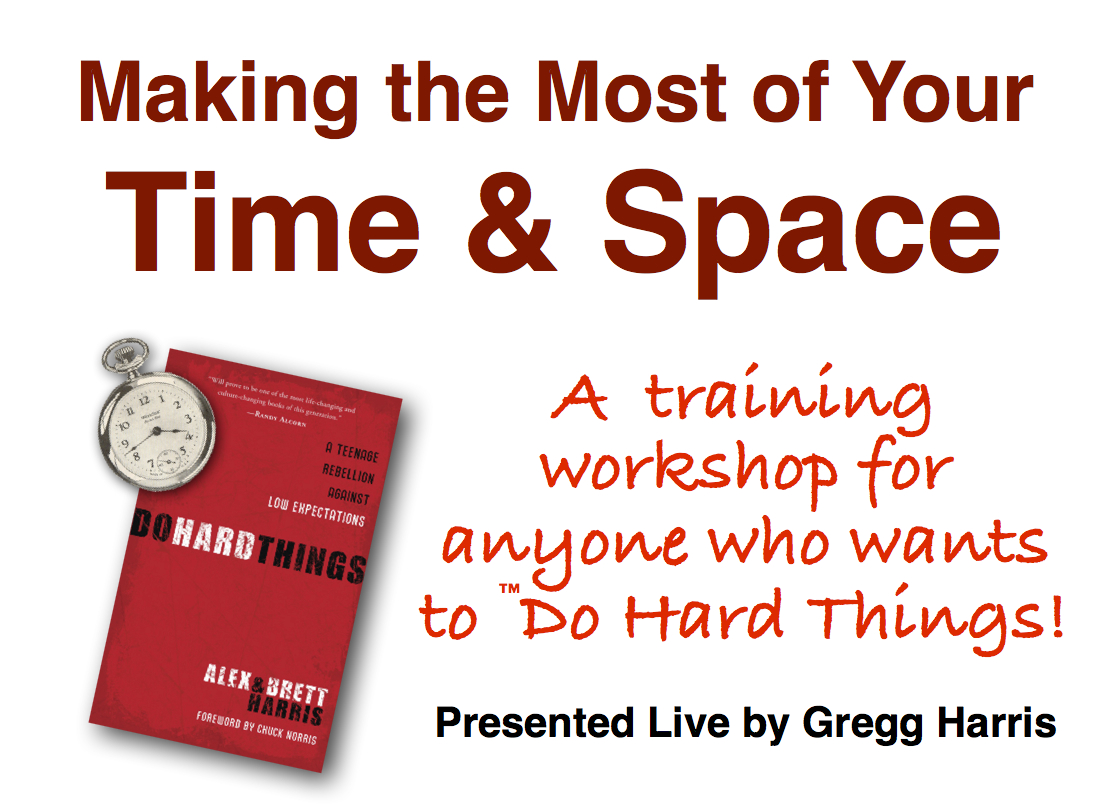 Saturday, 9 am-5pm
February 22, 2014
In The Conference Room at
Noble Institute
6920 SE Hogan Road
Gresham, OR 97080

Download PDFs of our Brochures, Posters,
Bulletin Inserts &Registration Group Kit HERE
---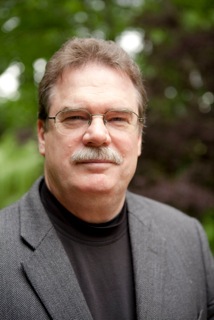 There Is a Biblical Theology of Time Management
"Therefore be careful how you walk, not as unwise men but as wise, making the most of your time, because the days are evil. So then do not be foolish, but understand what the will of the Lord is." —Eph. 5:15-17
There really is a sound biblical approach to managing our time and our workspace for God's glory.  But too often we fail to see how "the wisdom that comes from above" relates to the ways we invest or squander our time, energy, money, tools and facilities.

Does God's Word offer us any practical help in making wise decisions with our time? Yes, He does. But we must understand how our fallen-but-redeemed human nature effects our ability to press through to accomplish our mission. We are often our own enemy. In-dwelling sin trips us up and holds us back.

Join the 2% who make the most of their time!
"The noble man makes noble plans, and by noble deeds he stands."— Is. 32:8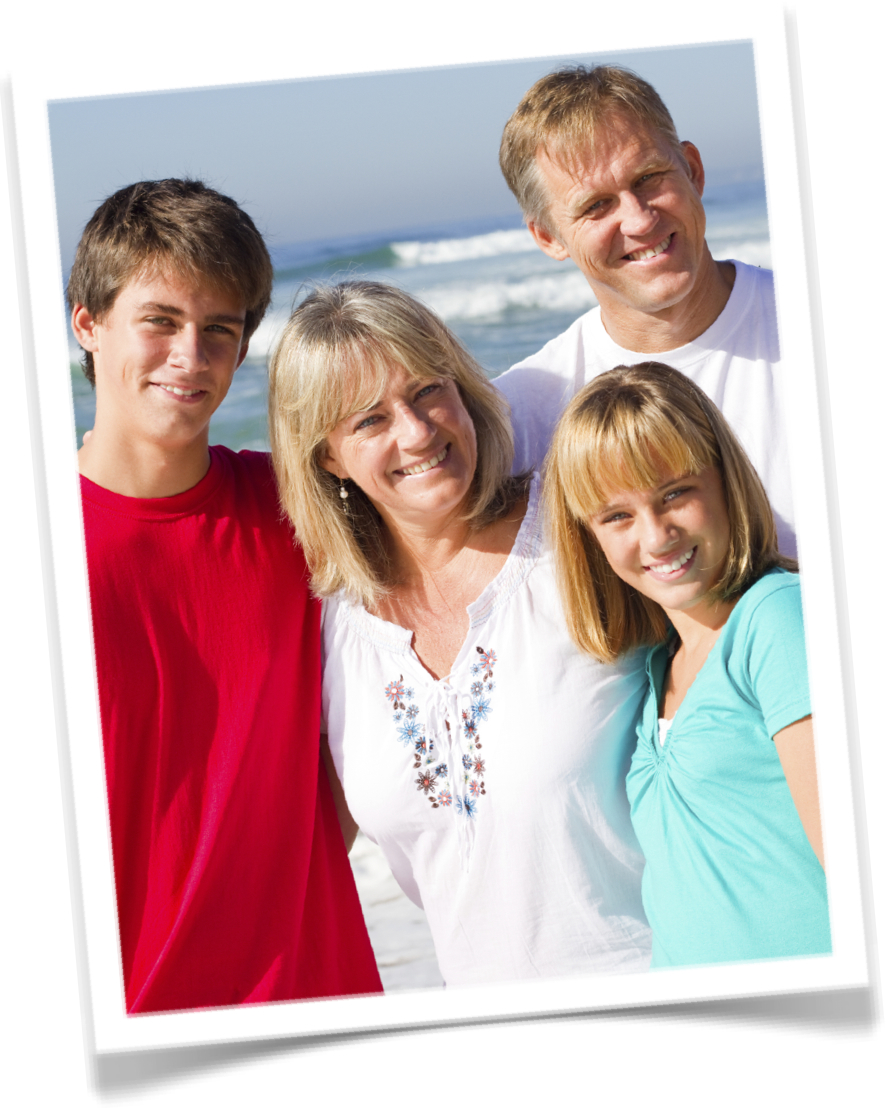 Planning our daily and weekly activities in the light of our joy in the gospel and our delight in God is important. Less than 60% of the general population have set any goals at all. Of those, less than 10% have made any clear plans. Of those who have made plans only 2% follow through and actually do what they plan. That means 2 people out of 100 ever actually make something good happen on purpose. The other 98% are pushed around by circumstances in this world that they think are beyond their control. The truth is, in Christ, we can work with God to make a difference for our good and His glory. We can show our love for God by the way we love others. We can "do hard things.

Invest Wisely
"How much better to get wisdom than gold!  And to get understanding is to be chosen rather than silver." Prov. 16:16  

Invest a bit of your time and treasure in getting this training for yourself and your family members (ages 16 and up). Choose to "get wisdom" rather than save your gold and silver, and I promise you, it will be a good investment. With the wisdom you gain, you will be able to join the 2%, and even earn back your investment in the first week in higher productivity and lower stress.

See you at the workshop.

Your Servant for the Spread of Christ's Kingdom,

Gregg Harris
 P.S. If you are a member of a local church, a high school or a business, why not organize a Registration Group? Or, if over 50 want to attend together, I can bring the workshop to you on a date that works best for your group. Contact me at gregg@NobleInstitute.org for more information.
---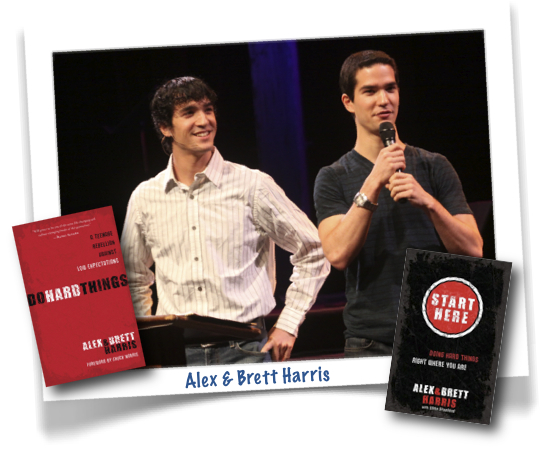 What is the Connection Between Do Hard Things and Time Management?
If you have read my sons' book, Do Hard Things, you know why nearly 500,000 parents and teens have bought it, read it and shared it with others. If you have visited www.TheRebelution.com recently, you know why millions of people around the world now use it to be inspired to do hard things. God has blessed it.

These resources did come out of nowhere. God gave our family a calling and a vsion for this message. But in order for Alex & Brett to follow through and actually set up the website and write their book, and have all the other adventures they describe in the book, they had to master their own use of time and space. The same is true for you.

Enjoy More Power to Get Things Done
Time management is far more than keeping a to-do list and a schedule. Effective time management is really a combination of having a clear purpose, personal integrity, self-control and self-motivation. It is learning how to have fun making yourself do what needs to be done, even though it is hard. To be like that you have to be forceful. Not rude. Nor mean. Nor mad. But forceful in the sense of being able to press through the obstacles that hold others back.
Time Management Training that Includes Teenagers as Well as Adults? Yes!
Your family is a team, whether you realize it or not. By getting this training as a family team, your whole family will benefit together. I guarantee it. That's why spouses always attend FREE. That is also why we offer our generous Additional Family Member Rate. Big family? Bring everyone over 16 years old. For a teenager to start managing time and space well is an amazing thing to behold! When doing hard things with effective time management becomes the adventure of their lives, it improves their friendships and their schooling. It can even save their lives, because many teens today drift into depression because they have no sense of purpose for their lives.

Most people don't expect teens and young adults to manage their time wisely. But I do. I've seen it work in the lives of my own kids and I have no reason to believe it can't work just as well for you. So attend alone if you must, but bring your kids if you can.
---
Workshop Schedule: 

8:30 am Check In
  

9 am How to Make the Most of Your Time

Who is managing what and why? If we cannot really manage time what are we managing? And what does wisdom have to do with it?


9:45 am Personal Integrity In Making the Most of Your Time

Why do people have so much trouble following through with what they say is most important? Could there be a loose wire on the circuit board of their life?


10:30 Refreshment Break
  

10:45 am Believe & Embrace Your Purpose in Life

It is always a good idea to begin at the beginning. Why are you here and what do you really want to do?  What on earth are you doing for heaven sake?


11:30 am Set Passionate Goals to Do Hard Things

The only goals that every really get accomplished in this world are passionate goals. But what is passion and how does it work?


12:15  (Enjoy a Box Lunch On-Site**)
  

1:00 am Making Ingenious Plans to Do Hard Things

You will be amazed at how effective your brain is at researching, solving problems and planning, once you learn how to work with it, rather than against it


1:45 pm Use Overwhelming Force to Do Hard Things

In a fallen world ruled by the 2nd law of thermodynamics (i.e.Entropy) it takes overwhelming force to  establish order and accomplish anything. You have to impose your will on your time and space. Do Hard Things!


2:30 pm How to Master Space

A kid's bed room is a training ground for his or her future home and workplace. If you can't manage it, how are you ever going to take over any other place in this world? Begin by making your place your work and study space.


3:15 Refreshment Break
  

3:30 pm How to Master Your Stuff
Each item of your stuff is at war with you and everything else you have. Learn how to get organized for action and for relaxation. Enjoy the peace of mind that comes with using a good system.


4:15 pm How to Collaborate With Others to Do Hard Things
Working well with others is a key to long term success, even if you are the boss. Learn how to collaborate with others on your team, and respond to every interruption with the heart attitude of a Mighty Servant.


5 pm Dismiss     



---

What Others Are Saying About Gregg Harris's Workshops:

"These practical aids can help each of us make the most of every opportunity."
 —    Dr. Ted W Engstrom, World Vision

"Life-changing application! I highly recommend it."
—    Dr. Bruce Wilkinson, Founder, Walk Through the Bible Ministries

"The best I've seen."
—    Jan Baller, Human Resource Director, Focus on the Family

"A major step forward…. particularly helpful in integrating our lives into proper balance."             
 —    Ron Huber, Founder, Time Systems Inc.

"I loved this workshop. You laid out the whole process in a way that really made sense. I can't wait to put it into practice."                         
 — Thomas, 15 years old.

"You can't spend much time with the Harris children... without concluding that their parents have done something remarkable, and have earned the right to be heard."
— Randy Alcorn, 
Author of Heaven & If God is Good

"Gregg Harris will stir your thinking beyond the status quo and send you home excited."
— John and Laura Wojnicki, Co-Directors of Christian Family Schools, San Diego, CA

"Anyone raising teenagers would benefit from spending some time with Gregg. It will be one of the most beneficial investments you could ever make in your family."
— Mike Smith, President, HSLDA

"Gregg Harris' vision of family life is unmatched in its clarity, passion & practicality."
— Nancy Pearcey
, Author of Total Truth

"I thought I would be bored, but Mr. Harris is a good speaker, and what he said made a lot of sense. I'm glad I came."
— a Teenager, Kalamazoo, MI

"With this workshop, I did not leave with a handful of nuggets, I left with an entire gold mine. Great insights."
— Kevin D. Grimes, Grimes & Reese: A Professional Company of Attorneys and Counselors, Idaho Falls, ID

"Any one session by itself would have been worth the cost. But when 14 of our students and parents responded to the gospel, what is that worth? Thank you so much!"
— Pamela Helgerson, Fortis Academy, Austin, TX

---

Registration Fees
Save 10% off all fees by organizing a Registration Group from your Church or School.

Registration Feesº                  Early Bird     Regular Rate      Door Rate
  Individual                                  $29.95            $39.95              $49.95
  Spouse of Individual*                 FREE              FREE                FREE
  Additional Family Members      $14.95            $19.95               $24.95

*The spouse of a paying Individual Registrant may alway attend for FREE.

*Additional Family Members are those attending in addition to the initial paying Individual Registrant. The initial member of each family must either pay the Individual Rate or attend as a qualified VIP.


*In addition, Senior Pastors, High School Youth Pastors, School Principals, Home School Support Group/Co-Op Leaders, Foreign Missionaries on Furlough & Disable Veterans are all invited to attend FREE on a VIP Pass. However, when possible, we ask that everyone attending for free would please help to organize a Registration Group from their qualified organization. You will be glad you did.

---

Registration Groups

Our Registration Groups are more than just a way for everyone to save 10% off their registration fees. They are also our way of encouraging everyone to build a support team that will help one another put each strategy into action. By bringing your friends along with you to the workshop you will get more out of the workshop and the results will stay with you and your friends for the long haul.

Download our Registration Group Kit HERE, along with the PDFs of our Brochures, Posters and Bulletin Inserts for your campaign.
Foward the PDFs to your friends as email attachments and print them out for use in building your Group at church or school.
Talk up your group (tell all your friends about the workshop). 
Send links to this page to your friends by email and use the social media links to share it on Facebook and Twitter.
Enter "1776" in the Promotional Code Field when your register. (You and all your group members will receive the 10% discount). 

Your investment will pay off as a "band of brothers and sisters" who will help and encourage one another along the way. Thank you for doing what you can.

---

Our Guarantee of Satisfaction:
Your complete satisfaction is guaranteed or your fees will be refunded in full on-site with no questions asked. This training will pay for itself a thousand times over as you put the principles into practice over the course of your life time.

FAQs:

Do we have to buy your planner in order to use your system?
No. I no longer publish a planner. In fact I use my iPhone. The approach I will teach you can be used with any tool you prefer from post-it notes and index cards, to a journal, a ring binder, a tablet computer or a smartphone. I train people how to think differently about time and space. I focus on strengthening the linkage between the different aspects of human nature to increase one's power to overcome whatever is holding them back from taking effective action.

Are You a Super-Organized Person?
Actually, no, I'm not. In fact I need to practice what I preach more than most because I am at the more creative end of the spectrum. But I use my strong sense of purpose to become so passionate that I can fire up my mind to make the plans that help me make myself do whatever needs to be done. In other words, I'm pretty normal.

Do You Offer a Group Discount?
Yes! You will save 10% off your fees no matter when you register simply by organizing Registration Group. Just sign up as a group leader and start asking your friends to join your group, or join a group that's already started. Be sure to have everyone type "1776" into the Promotional Code Field when each one registers. You may create as many Groups as you like so that everyone can earn the 10% discount.

Do you offer any scholarships to those who can't afford to pay?
Yes. No one is ever turned away for lack of ability to pay. However, I also need Volunteer to help out in various ways. Go ahead and register as a Scholarship/Volunteer Helper and my staff will be in touch with you.  By the way, an additional donation from those who can pay helps us cover our Scholarships for those who can't.

Do you offer any additional workshops or additional locations?
Yes. Making the Most of Your Time & Space is available to be hosted by churches, schools, Youth Organizations and home school support groups across the country. We also offer Raising Kids to Do Hard Things, my family-training workshop for parents and teens. Visit www.NobleInstitute.org for additional hosts, dates & locations.
Please Email your Interest in Hosting this Workshop HERE.
When & Where

The Conference Room at Noble Institute
Noble Institute
6920 SE Hogan Road
Gresham, OR 97080


Saturday, February 22, 2014 from 9:00 AM to 5:00 PM (PST)
Add to my calendar
Organizer
Gregg Harris & Noble Institute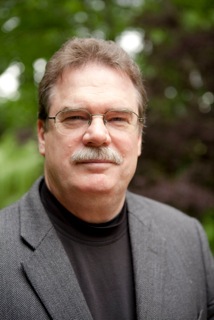 Welcome to our Eventbrite page. My name is Gregg Harris and Noble Institute is the non-profit family-education organization through which I present my workshops, locally, nationally and internationally. If you would like to learn more about our important work, please visit our website. If you would like to Host a Workshop in your community, I look forward to working with you.

Making the Most of Your Time & Space