Making the MOST of Retirement Assets for Charitable Giving - May 8, 2019
Description
---
This presentation is offered by UC Santa Cruz Office of Planned Giving in collaboration with Community Foundation Santa Cruz County
Did you know that almost half of your retirement assets may be taxed if you leave them to your heirs at death? If you intend to support a charity, it often is more tax advantageous to leave retirement assets to charity and to leave other types of assets, like your home or appreciated securities, to your heirs. Charities are not taxed upon receiving an Individual Retirement Account (IRA) or other retirement plan assets. Donating part or all of your unused retirement assets, such as your IRA, 401(k), 403(b), or other tax-deferred plan is an excellent way to maximize your estate while benefiting the people or causes that you care about. Most Americans that have retirement accounts will not use all of their assets during their lifetime. Learn more about how to:
Help your heirs avoid income tax on your retirement assets
Receive potential estate tax savings from an estate tax deduction
Strategize which assets should go to certain classes of heirs
Utilize the IRA Rollover Program
Join us on Wednesday, May 8, 2019 from 9:30–11:00 a.m.
Location: UC Santa Cruz Planned Giving Meeting Room - at Borland Building
100 Enterprise Way, Suite #E100, Scotts Valley, 95066
There is no charge for the presentation, but prior registration is required. To register, click on the green "Register" box above.
Questions? Contact Melody Korkos, mkorkos@ucsc.edu or 831-459-1045
---
Presenters: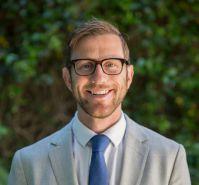 Tyler Hinz joined UC Santa Cruz after spending 6 years in private practice as a litigator and estate planning attorney. His practice focused on helping families and small businesses create thorough plans that accomplished their goals while minimizing their tax burden. Creating an estate plan is an opportunity to consider personal values and create a legacy that reflects those values back to the world. As an alumnus of UC Santa Cruz, Tyler is passionate about helping people find creative and meaningful ways to support UC Santa Cruz through estate planning.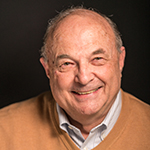 Sam Leask is the Philanthropic Services Director for Community Foundation Santa Cruz County. Sam helps people to make "gifts of a lifetime" that benefit their favorite nonprofit groups and our community as a whole. Whether you hold appreciated securities, real estate, retirement accounts, life insurance policies, business interests, or other complex assets, he can assist you in developing a tax-wise plan that meets both your financial and your philanthropic goals.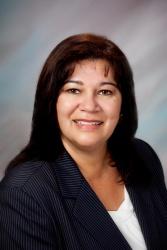 Virginia Rivera has more than 30 years of experience in higher education and health care development, including her current position as Senior Director of Planned Giving at the University of California, Santa Cruz. Virginia is a certified fundraising executive (CFRE) and certified specialist in planned gifts (CSPG.) Virginia also has extensive volunteer experience with a variety of organizations in Silicon Valley, the Sacramento region, and Santa Cruz County.