Making the Mental Shift to Topic-based Authoring and Content Management

Thursday, February 26, 2015 from 7:30 PM to 8:30 PM (CET)
Event Details
Summary
When technical publications groups are considering moving to DITA, one issue they typically consider as a motivator for making the switch is greater customer satisfaction. Yet, one aspect that is not considered often enough is how to ensure writer satisfaction. 
If you are a driver of a DITA implementation, the writers are your customers and their satisfaction should be one of your priorities. Too often the assumption is that writers will immediately see the benefits of DITA and will embrace it without reservation. Anyone who has been part of a DITA implementation knows this is not the case. Just as you have to "sell" DITA to your companies on the basis of cost and efficiency, you have to "sell" DITA to your writers, too. This presentation will focus on some typical sources of writer dissatisfaction and push-back and explore ways to overcome them.
About the Presenter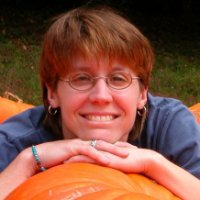 Leigh White is a Dita Specialist with IXIASOFT in Montréal, Québec, Canada. 
Leigh White is a technical communicator with 20+ years of experience as a content creator, content manager, publishing coordinator, and information architect. She advocates that effective technical communicators need to be more than writers; they need to be part programmer, part designer and part project manager. Leigh has worked with all phases of DITA implementation and usage, including content modeling, conversion, and DITA Open Toolkit customization. She is a DITA Specialist at IXIASOFT, where she helps documentation groups evaluate their workflows and transition into the DITA CCMS. Leigh has spoken on XML, DITA, content management systems and content conversion at a number of conferences, including the STC Summit, DITA North America, Intelligent Content, Lavacon, Writers UA, DITA Netherlands, and Congility. She has also presented hands-on "DITA In a Day" workshops to multiple groups. Leigh is the author of "DITA For Print: A DITA Open Toolkit Workbook" and a contributor to "The Language of Content Strategy."
Organizer
TCeurope 2015 Colloquium - hosted by STC France
TCeurope is a European society bringing together six technical communication societies, and it accounts for the diversity of its members in the national societies.  Our role is to represent the voice of European technical communication professionals. We are non-profit, and we are independent from companies or commercial products.
The planning of this year's TCeurope Colloquium is led by STC France. Established in 1991, STC France is an international community of the Society for Technical Communication (STC), supporting technical communication professionals and students in France and beyond with networking opportunities, educational events, and career development resources.