Description
MAKING THE DEAL: 360 AGREEMENT MOCK NEGOTIATION
Presented by Women in Music & Fox Rothschild LLP



Date: September 21, 2016
Time: 6:30 - 8:45 pm
Where: BMI, 7 World Trade Center, 250 Greenwich St. 30th Floor

Get a rare look inside the negotiation process of an indie "360" record deal.

Recording agreement structures for independent labels have evolved significantly over the past five years. From the client consultations to negotiation of the major deal terms, this mock negotiation will expose the deal making process from start to finish. You will learn about the major issues in a modern recording agreement and understand the various factors taken into account by both parties when making decisions. Example agreements will be distributed, so you can follow along in the negotiation and see what the offer looks like in writing.

Topics will include:
- Thought process behind the initial offer and deal terms.
- Different priorities that artists might take into account when evaluating deal proposals.
- Issues that bands face as opposed to solo artists.
- What income streams the label will participate in.
- Rights of the label and duration of the agreement.
- Standard language that should be in every recording agreement.
- Provisions that every artist should look out for.

Free for WIM members; $15 for non-members; $50 for non-member attorneys seeking CLE credit (includes one-year membership to Women in Music). Memberships will be confirmed and activated within 1 week of the event and you will receive a notification from WIM confirming your membership.

For Attorneys: This program has been approved in accordance with the requirements of the New York State Continuing Legal Education Board for a maximum of 1.5 credit hours, which can be applied toward the Professional Practice requirement.
Negotiators:
Monika Tashman, Partner, Fox Rothschild LLP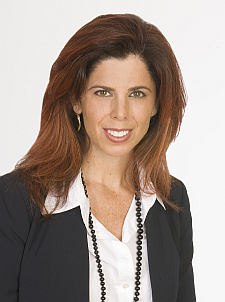 Monika A. Tashman is a partner in the Entertainment Law Department of Fox Rothschild LLP. Having worked at a major label and as a promotion representative for a major film studio, she is a skilled and savvy lawyer for clients in the entertainment and music industries who are seeking to maximize their brands and capitalize on opportunities via an array of new distribution channels and technologies. Monika provides strategic and informed counsel that not only builds but transforms the careers and companies of some of today's most cutting edge and influential music and entertainment entities. A leader in the firm, Monika spearheads the firm's Women's Initiative in the New York office and serves on the Steering Committee for the firm's Women's Initiative nationally.


Moderated by WIM Vice President and General Counsel Jennifer Newman Sharpe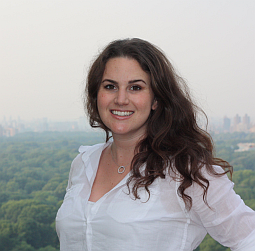 Jennifer Newman Sharpe is Vice President and General Counsel of Women in Music and an entertainment, intellectual property,and start up business attorney. Her clients include artists, producers, managers, record labels, publishing companies, digital distribution companies, and tech start ups. Jennifer is also co-founder and COO of Sparkplug (www.sparkplug.it), the sharing economy marketplace where musicians rent their instruments, gear, and space to and from each other.

ABOUT WOMEN IN MUSIC:
Founded in 1985, Women In Music is an organization with a mission to advance the awareness, equality, diversity, heritage, opportunities, and cultural aspects of women in the musical arts through education, support, empowerment, and recognition. Our seminars, panels, showcases, achievement awards, and youth initiatives celebrate the female contribution to the music world, and strengthens community ties.

ABOUT FOX ROTHSCHILD LLP:

Fox Rothschild LLP is a national law firm with 750 attorneys practicing in 22 offices coast to coast. The firm's lawyers provide a comprehensive range of legal services to public and private companies — from family run businesses to multinational corporations. They also represent charitable, medical and educational institutions both in the United States and in more than 50 countries worldwide. Fox Rothschild was named among the 2016 "Best Law Firms for Women" by Working Mother Media and Flex-Time Lawyers for its promotion of women, support for mothers re-entering the workforce and leadership opportunities for women, among other initiatives. This marked the fourth time the firm was noted on the prestigious list.
MEDIA PARTNER: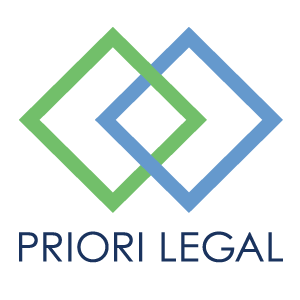 Priori Legal is the leading curated legal marketplace. Using data and proprietary criteria, we match businesses and legal departments to a premier network of lawyers at their most competitive rates. Our platform optimizes the outside counsel search process. We further simplify these relationships through a seamless technology platform which handles billing, invoicing, and communication.