Description
Join Us for a Conversation with . . .
Carol Curtis, President of Noah Enterprises Inc.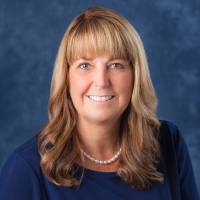 Carol R. Curtis is the founder and President of Noah Enterprises, Inc., a premier General Contractor located in Virginia Beach, Virginia with a regional office in Williamsburg, Virginia. Ms. Curtis, a lifelong Hampton Roads native, has over 30 years' experience in the general contracting industry. Born and raised in Chesapeake, Ms. Curtis graduated from Indian River High School and holds an A.A.S. Degree in Civil Engineering from Tidewater Community College (TCC).
Ms. Curtis opened Noah Enterprises in 2004 and has overseen the operation of the full-service contracting company handling government, commercial and private sector projects. Ms. Curtis has been profiled in numerous articles and on television and was honored as the Associated Builders & Contractors Member of the Year and Lawyer Weekly's Class of 2012 Most Influential Women of Virginia. In addition, she has led her company to numerous awards including being named Virginia Business Small Employee Best Places to Work in 2015, 2016 and 2017. Noah Enterprises is Woman Owned, SWaM certified and has over 35 employees and approaches $20 million in annual revenue.
Ms. Curtis believes that the principles of excellence, respect, and commitment instilled throughout the company have led them to their current status in the industry. She also believes that contributing to community growth and welfare is second only to the contribution to individual lives that we can touch. Ms. Curtis has led Noah's partnership with TCC Women's Center, CHKD, ODAF, and An Achievable Dream to name a few as well as volunteering with the TCC Women's Center, local community groups, and other charities.
Dr. Claudette Twichell, President of Solstice Environmental, LLC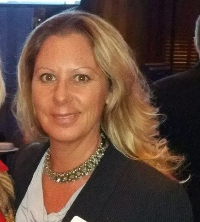 Claudette Lajoie Twichell, founded Solstice Environmental, LLC over 10 years ago after managing an Environmental Division for a Prime Contractor for over 10 years here in Hampton Roads. Dr. Twichell has 25 years of extensive and diverse program experience in natural and cultural resources management, regulatory compliance, strategic environmental planning, and environmental documentation for feasibility, planning, design, and construction of transportation and civil works infrastructure. Over the last 25 years, she has managed environmental programs for a host of organizations including Department of Defense, Department of Homeland Security, Defense Logistics Agency, as well as supporting municipal programs within Hampton Roads and the Eastern Shore of Virginia. Claudette has been recognized for her program and project management skills as proven by her long-standing working relationships with her clients.
Dr. Twichell received her undergraduate degree from the Florida Institute of Technology Chemical Oceanography Program and received both her Masters and Doctoral degrees from the Old Dominion University Oceanography Program. She is currently a proud member of Women In Defense and currently serves as the Advisory Board Chair for the Women's Transportation Seminar Hampton Roads Chapter. In addition, she recently completed the Women's Transportation Seminar Executive Leadership Program.
Jennifer Whitham, CEO of VANWIN Coatings of Virginia LLC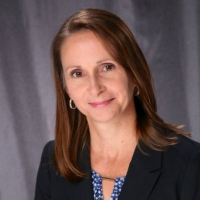 Vanwin Coatings, a certified woman-owned small business, is a leading provider of abrasive blasting, painting and powder coating services in the Hampton Roads area. Since its beginning in 1987, Vanwin Coatings has been providing a broad range of high quality coatings services for Military, Industrial and Commercial applicationshigh-qualityavy Ship, in an Industrial plant, or in our two facilities, Vanwin Coatings' experience, reliability, and commitment to quality combine to give our customers the best possible coating solution for their application.
Jennifer started her career as a Certified Public Accountant and worked with several local accounting firms, where she focused on small business consulting, auditing and internal firm quality control. She achieved the level of Manager before joining Vanwin Coatings as Chief Financial Officer in 1998. Since 2006, she has served as CEO and majority owner of the company. Jennifer handles all aspects of Finance, Contracts, Compliance, and Administration. She is known for her ethics, tenacity, and devotion to her family, business and volunteer efforts in her community.
Jennifer and Jamie, her husband and business partner, are very proud of the strong reputation Vanwin has for quality and customer service. They are equally proud of the family environment in the workplace. Vanwin is committed to its employees and in turn they have a strong commitment to Vanwin. Vanwin is also committed to making a contribution to the industry beyond its company borders and therefore regularly hosts training classes for SSPC (The Society for Protective Coatings), NACE (National Association of Corrosion Engineers) and NSSA (Norfolk Ship Support Activity).