Making Sure You Are Ready to Begin Building Your MVP
When and where
Location
Coloft 920 Santa Monica Blvd Santa Monica, CA 90401
Description
Making Sure You Are Ready to Begin Building Your MVP
So you think you're ready to start building your Minimum Viable Product (MVP)? Many non-technical founders miss documenting key features when communicating with their development team. In this class, Tony Karrer, a well known CTO for early-stage startups including eHarmony, will take you through the keys points you should consider before building your MVP.
Things to consider before building your MVP
Features often overlooked when documenting an MVP for developers
Considerations when implementing social features
Understanding important metrics you want to measure
Risks and challenges in developing an MVP.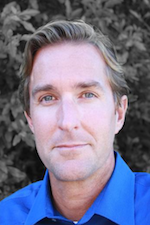 Instructor Bio: Tony Karrer
For the past 15 years, Tony has worked with more than 30 early-stage companies as a part-time CTO including as the part-time CTO of eHarmony for its first four years. In addition to working with startups, Tony has consulted on technology implementations for large companies including Credit Suisse, Citibank, Lexus, Universal Music, IBM and HP.
Dr. Karrer was valedictorian at Loyola Marymount University, attended the University of Southern California as a Tau Beta Pi fellow, one of the top 30 engineers in the nation, and received a M.S. and Ph.D. in Computer Science. Tony taught Computer Science for 11 years. He is a frequent speaker at industry and academic events. He is well-known for his SoCal CTO blog and his StartupRoar topic hub.
About Coloft Academy
Coloft Academy offers classes, workshops and courses for tech entrepreneurs in Los Angeles. Topics offered include web/mobile development, user experience, marketing, finance, legal and more. For a list of upcoming classes, visit http://coloft.com/academy. To automatically get updates, join the mailing list.