Description
Most change efforts are either over- or under-controlled. Too scripted or too uncoordinated, they fail to inspire or endure. Often "change Initiative" fatigue can diminish hope for the future when we need it more than ever.
Liberating Structures (LS) help groups productively work through these challenges by inviting everyone to shape their next steps together. LS makes it possible for groups to discover and invent new ways of working without the need for expensive buy-in strategies or change management.
The simplicity of the LS microdesign elements means that they play well with and complement other change methods like Lean, Agile, Holacracy and Design Thinking. LS fit between, among and alongside these methods, often amplifying the results generated. Many of the LS draw attention to and begin to stop the counterproductive behaviors and "immune responses" that often prevent wider adoption.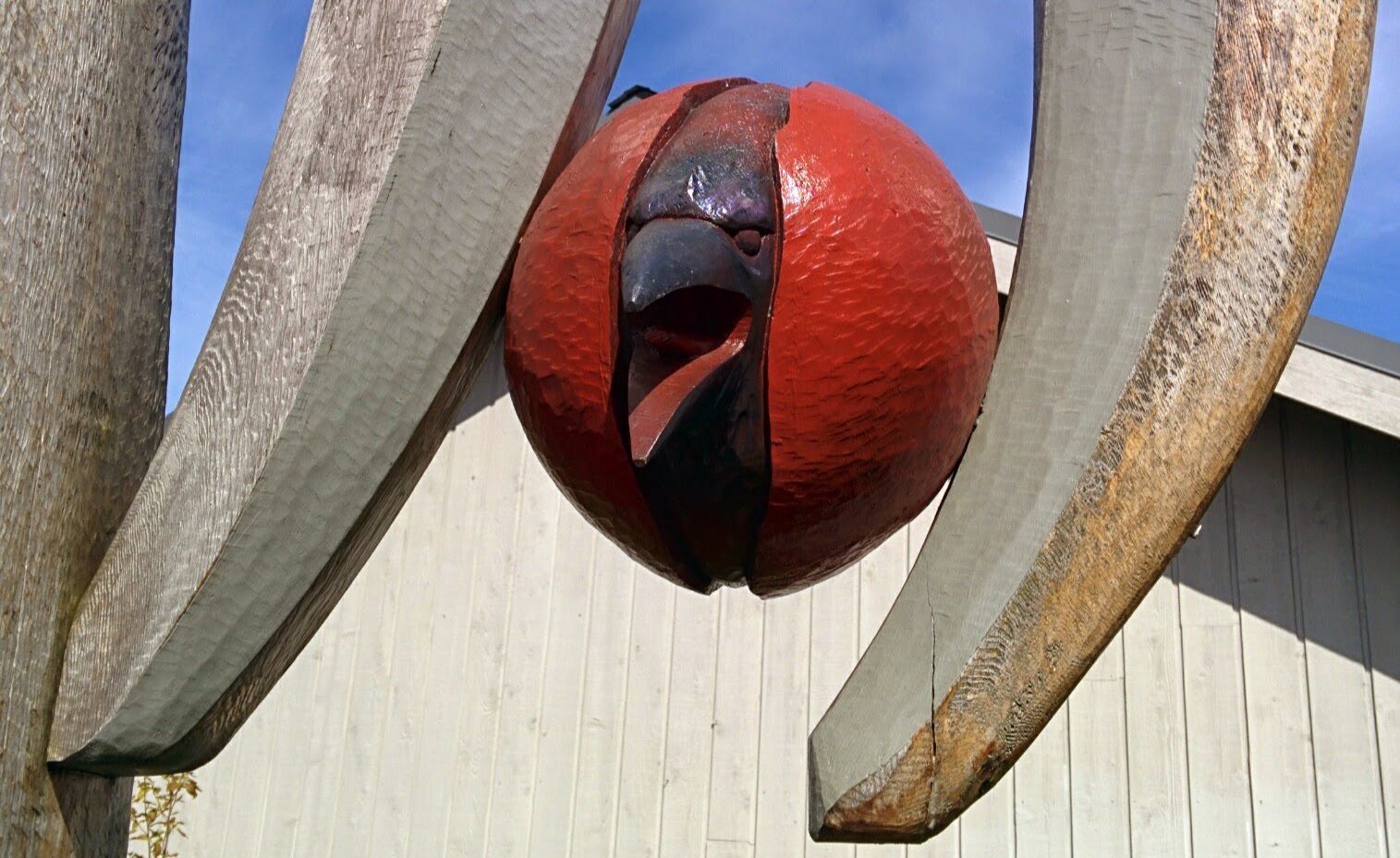 In this two day immersion workshop, we will learn and immediately apply 15-20 of the 33+ Liberating Structures repertoire. Each participant will be ready to start using LS in everyday settings such as staff meetings, design sessions, and strategic planning. Attention will be given to collaboratively building everyone's design capability, selecting, stringing and sequencing specific LS together to achieve a particular purpose.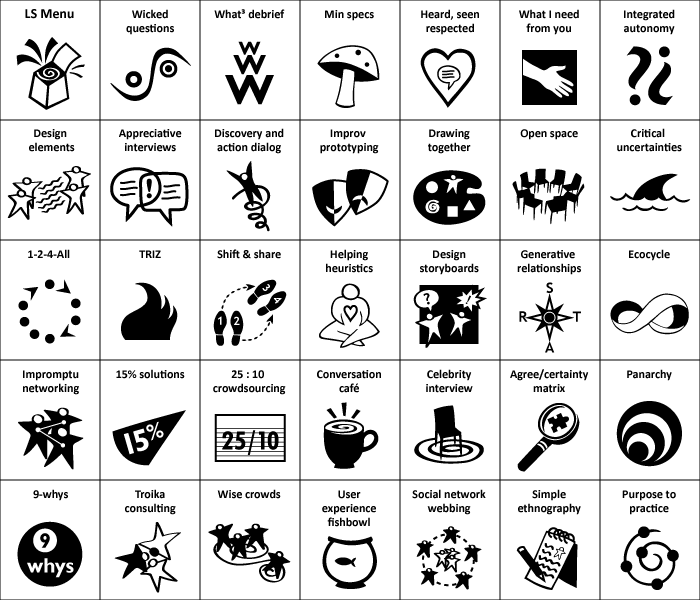 Since the workshop is likely to attract a number of participants from the public sector, we will focus some attention on the shared challenges of productively working with the constraints, assets, and conditions facing public employees. Additional themes likely include: technology and software development, higher education, healthcare, and private sector consulting with public agencies.


Key details:
Thursday, January 21st - Friday, January 22nd

9:00am - 4:00pm both days

Limited scholarships upon request (email Fisher for details: fisher@back-loop.com)

Coffee, tea and light snacks available, lunch on your own

Co-developed by Keith McCandless and Henri Lipmanowicz, Liberating Structures are simple methods that make it possible to include and unleash everyone in shaping the future together. Drawing inspiration from the insights of complexity science, LS offer an alternative to the conventional ways of organizing groups, distributing participation, and coordinating movement forward towards a shared purpose. LS invite everyone to contribute at the top of their intelligence while simultaneously amplifying the most productive contributions. Unlike other methods that try to bring predictability and efficiency to group interactions, LS expect surprise and make it safe to consider a wider dynamic range of possibilities and options. Bolder risk-taking that reliably generates better results becomes commonplace among groups that fully integrate and operationalize the use of LS.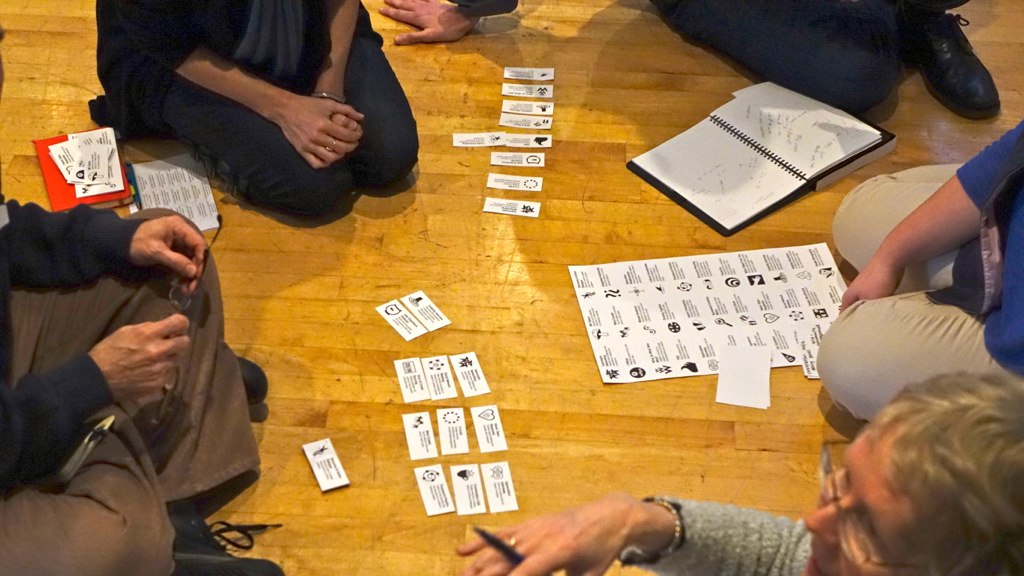 Workshop participants designing LS strings during Jan. 2015 workshop (phot by Keith McCandless)