Description
Making Sense of the DSM-5 Presented by Jennifer Berton, PHD, LICSW, CADC-II
This program has been approved for 5 Continuing Education Credit (CEC) Hours by NASW/CT and are accepted in CT, MA, and RI.
Hurry! $99 for first 50 registrants. $125 thereafter. All trainings include a continental breakfast and sandwich lunch. Please contact us if you have dietary restrictions.
Synopsis: The 5th edition of the DSM brings with it some of the most significant changes between editions. In addition to changes in the disorders themselves and how they are grouped, the diagnostic system has been revamped. This workshop will identify the changes introduced in the new DSM, comparing editions IV and V, and identifying the changes most likely to affect individual practice, using many case examples as practice. This training is appropriate for all diagnosing clinicians, and for those who want to better understand the diagnostic process. No prior knowledge of the DSM lV necessary.

Objective One: Understand the major philosophical changes to the diagnostic process in the DSM-5.
Objective Two: Learn the categorical and disorder changes and additions introduced in the DSM-5.
Objective Three: Compare diagnoses in the DSM-IV and DSM-5 using the same clinical vignettes.
Objective Four: Examine the assessment tools published with the DSM-5.
Objective Five: Practice diagnosis using the DSM-5 through numerous clinical vignettes.
Schedule (Note: Per law, no CECs will be given to those who arrive after 9:30am or leave early):
8:30-9:00 Registration and Continental Breakfast
9:00-9:15 Introduction and Housekeeping
9:15-10:45 Course Material
10:30-10:45 Break
10:45-12:00 Course Material
12:00-1:00 Lunch
1:00-2:30 Course Material
2:30-2:45 Break
2:45-3:15 Course Material
3:15-3:30 Summary, Evaluations, Q&A
About the Trainer: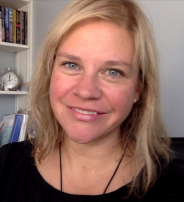 Dr. Berton, LICSW, CADC-II is the Founder and Principal Clinician at The Rose Center for Learning, which includes both a private counseling practice and a supervision, consultation, and trainings company. Dr. Berton has published articles in journals, magazines, and blogs and is the author of Ethics for Addiction Professionals (2014). For more than 20 years, Dr. Berton has been working with various populations in a variety of mental health settings, and has been providing clinical trainings on many topics. She received her Masters and Doctorate from UC Berkeley, and is licensed in the states of CT and RI. Visit rosecenterforlearning.org for more information.