Sales Have Ended
Registrations are closed
Thank you for your interest in this session. Please join our mailing list for updates on other upcoming training opportunities: http://eepurl.com/dwOrqD
Sales Have Ended
Registrations are closed
Thank you for your interest in this session. Please join our mailing list for updates on other upcoming training opportunities: http://eepurl.com/dwOrqD
About this event
To receive announcements on upcoming training opportunities, please sign up for our Nonprofit and Small Business Trainings mailing list.
RISE NONPROFIT & SMALL BUSINESS TRAININGS: Making Sense of Our Identity/ies
Wednesday, June 9, 2021 (2:00 - 4:00 pm)
Intercultural competency is critical for transformative leadership. It's important for us to understand our own experiences in order to support others in their journey: learning about our identity and our stories is a foundation for engaging more inclusively with those who may differ from us—in social identity, in values, and in experiences of power and privilege.
This workshop is developed for supporting the understanding of identity construction, both on a micro (individual) and macro (communal) level, providing some historical context about the politics of identity and the dynamics of power and privilege, and helping build greater self-awareness of how we show up in the world. Participants will develop an awareness of how systems are impacted by our identity construction and how it is interlinked with our understanding of diversity, equity, and inclusion, and understand how privilege, identity, and internalized bias affect our work and impacts others.
Representatives from San Diego County organizations offering services to high-risk/high-need populations are especially encouraged to attend.
Sign up today. A link with instructions on how to join the webinar will be emailed to you after you register online via Eventbrite.
Our Facilitator: Roxanne J. Kymaani, PhD is a life transformation strategist and the owner of Kymaani Catalyst Consulting, a coaching and consulting business dedicated to helping individuals, communities, and organizations in creating a more just and equitable society through inclusive practice frameworks that bridge communities across racial, economic, religious, and cultural divides. She engages her clients in diversity, equity, and inclusion work using an identity construction lens that allows people to connect to who they are and how they show up in the world as the entry point for understanding the external systems in their community that create the internal realities many people experience daily.
Roxanne's passion is to support others in constructing their authentic self and create an understanding of who they are "being" as a way of developing a new relationship with themselves that offers a fresh dialogue for how to view and experience the world. Using this as her foundation, she supports individuals and organizations who are striving to create an environment where we are free from fear and that we can develop, explore, and express our true capabilities. Roxanne's specialties include dialogue, liminality, identity construction, diversity, equity and inclusion, community development, group dynamics, leadership development, systems thinking, and cultural competency.
In addition to her consulting, Roxanne serves as a faculty coach and leadership development consultant with RISE San Diego and is an adjunct professor at National University and Goucher College. She received a Doctor of Philosophy in Leadership Studies with an emphasis in human development from the University of San Diego and is a certified Life/Executive Coach through Accomplishment Coaching. Additionally, Roxanne is a board member for the Tariq Khamisa Foundation where she serves as the chair of its board development and programs committees, and she is a member of the San Diego Union-Tribune Advisory Board.
This training opportunity is made possible by the County of San Diego HHSA.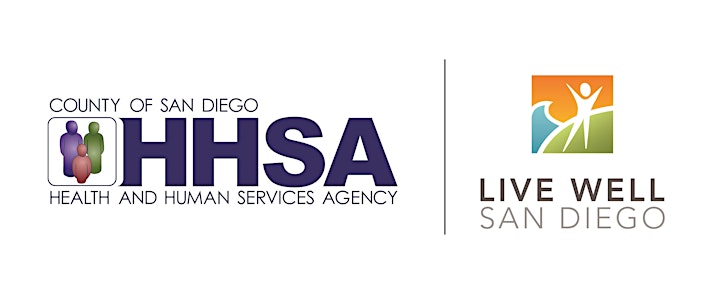 Organizer of Making Sense of Our Identity/ies