Description
User personas versus marketing personas versus buyer personas, or maybe all in one? Interviews, eye-tracking, paper prototyping, focus groups, online surveys – all of the above? Build them into touchpoint maps, journey maps, service blueprints, empathy maps, other types of artifacts?
There are lots of ways to use and scale user personas to meet the needs of your organization or your project. In this event, we take two very distinct perspectives:
First, Tim Murphy from LEGO will describe how he uses shopper personas within the LEGO e-commerce division to support both the online user experience and the marketing department. His personas span multiple consumer categories and age groups, and Tim puts them to work throughout the LEGO user experience.
Second, Katie Lukas from Cronin will talk about how an agency approach to personas needs to be able to support a wide variety of budgets, project types, industry verticals, and degrees of client savvy. We'll look at different examples of persona types, how to customize the persona approach to meet specific needs, how to design and prototype persona templates, scalable research levels, and samples of what kinds of artifacts we might develop from those personas.
By offering up a clear and specific case study alongside a persona toolkit, we hope that participants will leave the event armed with practical, actionable ways to implement personas in their daily practice – or new ideas and methodologies to add to their existing arsenal.
---
About This Event
Free food and drinks!

There's plenty of free parking

Space is limited—so sign up ASAP!


---

Thanks to our sponsors Cronin for fully hosting this event.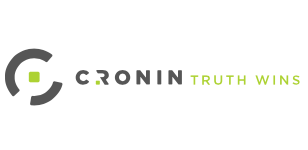 And to Quinnipiac University for their continued support of CTUXPA!